Bart "Barry" van Galen ( [ˈbɑrt ˈbɑri vɐn ˈɣaːlə(n)]) (born 4 April 1970 in Haarlem) is a Dutch former footballer. He was a left-footed midfielder who could also play as a left sided winger. He was well known for his playmaking ability.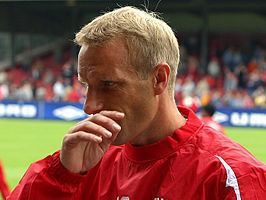 He made his debut in Dutch professional soccer on 17 August 1991 (Haarlem - Telstar 2-1), and made his international debut on 17 November 2004 against Andorra. At age 34, he was the oldest debutant ever for "Oranje".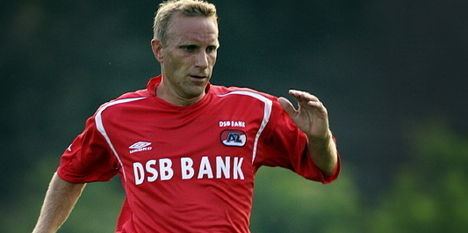 Van Galen is known in the Netherlands as "de geniale gek" which can be translated in English to "the brilliant madman". He was a stylish and effective attacker, but also notoriously erratic, sometimes behaving violently on the pitch. He had long held the Eredivisie record for yellow cards although this was recently broken. However, he was an invaluable player for AZ and undoubtedly an AZ legend. He ended his playing career in 2006, and is now a scout for AZ.
1991-1993 – HFC Haarlem
1993-1996 – Roda JC
1996-1997 – NAC Breda
1997-2006 – AZ
Games:408
Goals:100