Covid-19
Barbara Woodhouse




Author








July 9, 1988, Buckinghamshire, United Kingdom




No Bad Dogs: The Woodhou, Dog Training My Way, Walkies: Dog Training, Barbara Woodhouse on Traini, Barbara Woodhouse on Handli




Headington School, Oxford



Barbara Kathleen Vera Woodhouse (née Blackburn, 9 May 1910 Rathfarnham, Ireland – 9 July 1988, Buckinghamshire, England), was a dog trainer, author, horse trainer and television personality. Her 1980 television series Training Dogs the Woodhouse Way made her a household name in the UK. Among her catch-phrases were "walkies" and "sit!", the latter parodied in the 1983 James Bond film Octopussy. She was also known for her "no bad dogs" philosophy.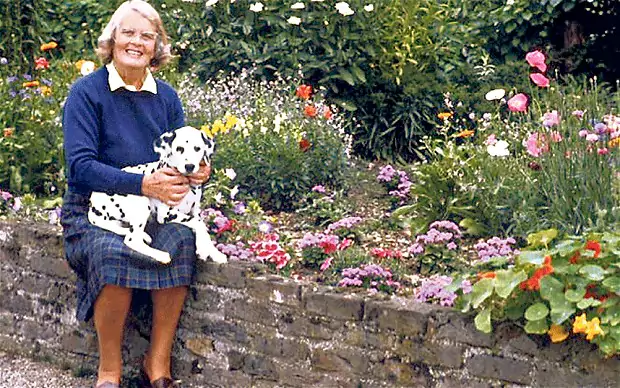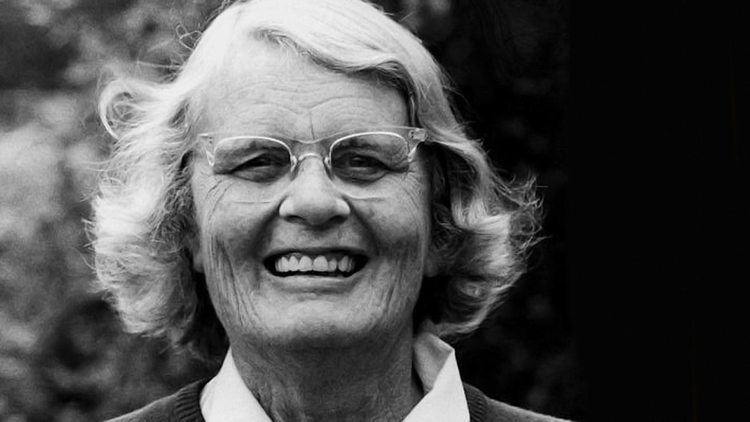 Barbara Blackburn was born 9 May 1910 in Rathfarnham, Ireland to an Irish family and grew up in Dublin. When her schoolmaster father died in 1919, her mother moved the family to Headington in Oxford, Woodhouse attended Headington School there. She was later the only female student at the Harper Adams Agricultural College in Shropshire.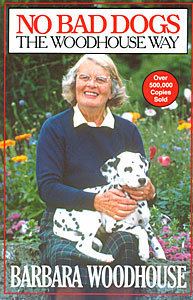 After returning to Oxford to start Headington Riding school and Boarding Kennels, she married her first husband Allan George Hill in August 1934 and moved with him to spend more than three years in Argentina training horses. The marriage ended in divorce and she returned to Headington.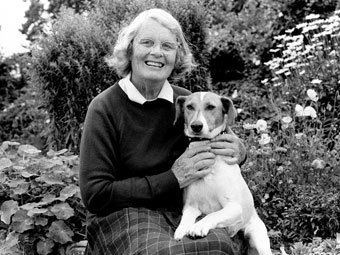 In the 1930s, Barbara became a dog breeder and ran kennels until about 1960. She first appeared on TV as a contestant on What's My Line, where the panelists failed to identify her occupation. She also appeared on CBS 60 Minutes. Her 1980 BBC series made her into a television personality at the age of 70, and she appeared regularly on British TV up until her death in 1988.
She married Dr Michael Woodhouse in 1940 and moved to Wiltshire. They had three children, Pamela, Patrick and Judith. She died on 9 July 1988 following a stroke, aged 78.
Her many books included her autobiography Talking to Animals and No Bad Dogs.
Training Dogs the Woodhouse Way
Barbara Woodhouse's World of Horses and Ponies
Barbara's Problem Dogs
No Bad Dogs (1982)
Dog Training My Way (1954) ISBN 0900819081
Talking to Animals (autobiography, 1954)
Difficult Dogs (1957)
Barbara's World of Horses and Ponies: Their Care and Training the Woodhouse Way (1984) ISBN 0671461419
Almost Human (1976) ISBN 0417027303
Barbara Woodhouse Wikipedia