Movies




Similar People
Barbara Bach (born Barbara Goldbach; August 27, 1947) is an American actress and model who played the Bond girl Anya Amasova in the James Bond film The Spy Who Loved Me (1977) as well as the spy Maritza Petrović in Force 10 from Navarone (1978). She married Ringo Starr, former member of the Beatles, in 1981.
Contents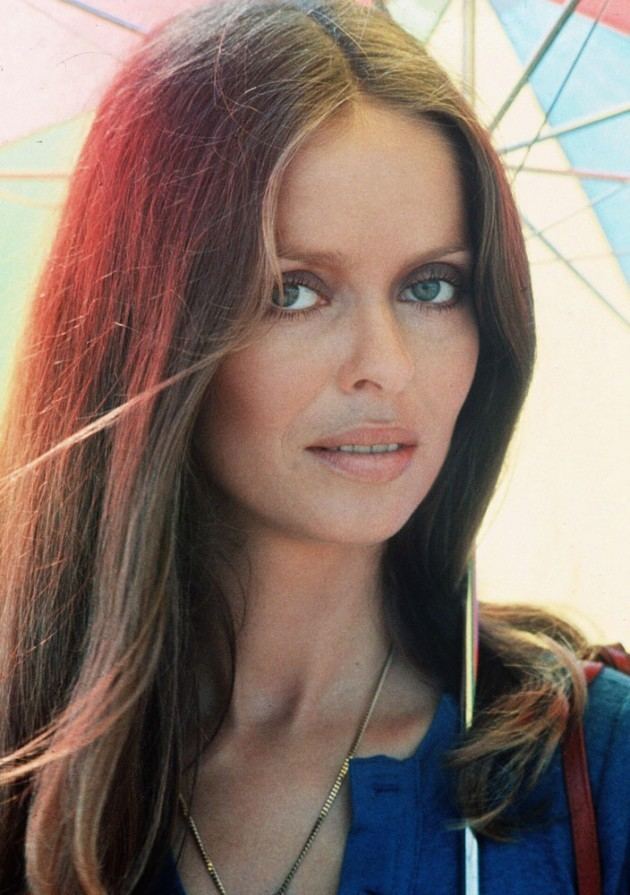 Barbara bach an american actress and model
Early life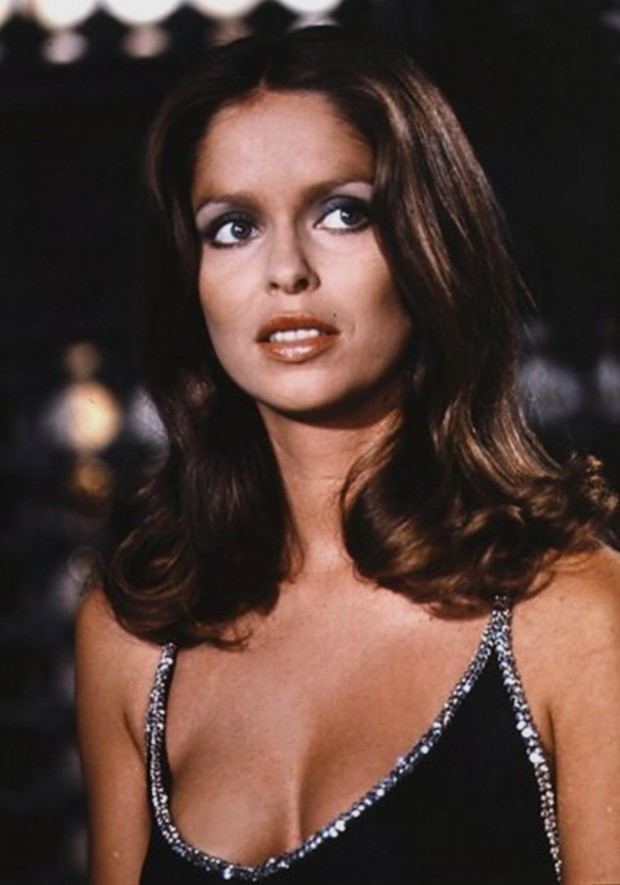 Bach was born in Rosedale, Queens, and grew up in Jackson Heights, the daughter of Marjorie (1920–) and Howard I. Goldbach (1922–2001), a policeman. Her mother is Irish Catholic, while her father was Jewish (from a family from Germany, Austria, and Romania).She graduated from the all-girl Dominican Commercial High School in Jamaica, Queens, New York in 1964.A year later, in 1965, she shortened her name to Bach and began a highly successful career as model posing for catalogs and fashion magazines. She is fluent in Italian and has a working knowledge of French and Spanish.
Career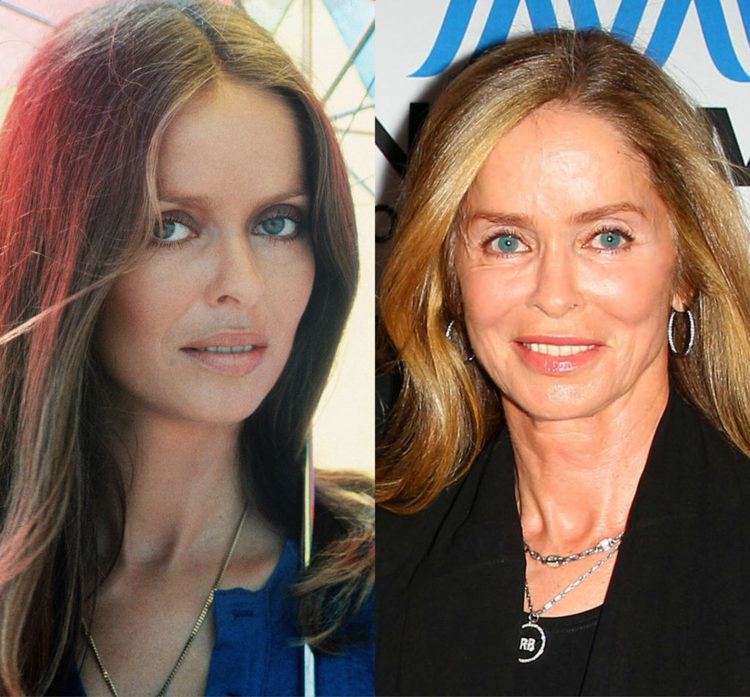 Bach was one the most sought-after faces in the '60s, working with the Eileen Ford Agency in New York, appearing on catalogs and the front covers of several international fashion magazines such as Seventeen (1965 and 1966), Vogue USA (July 1966) photographed by Richard Avedon, ELLE France (1966), Gioia Italy (1967–1970), and Figurino Brazil (1970).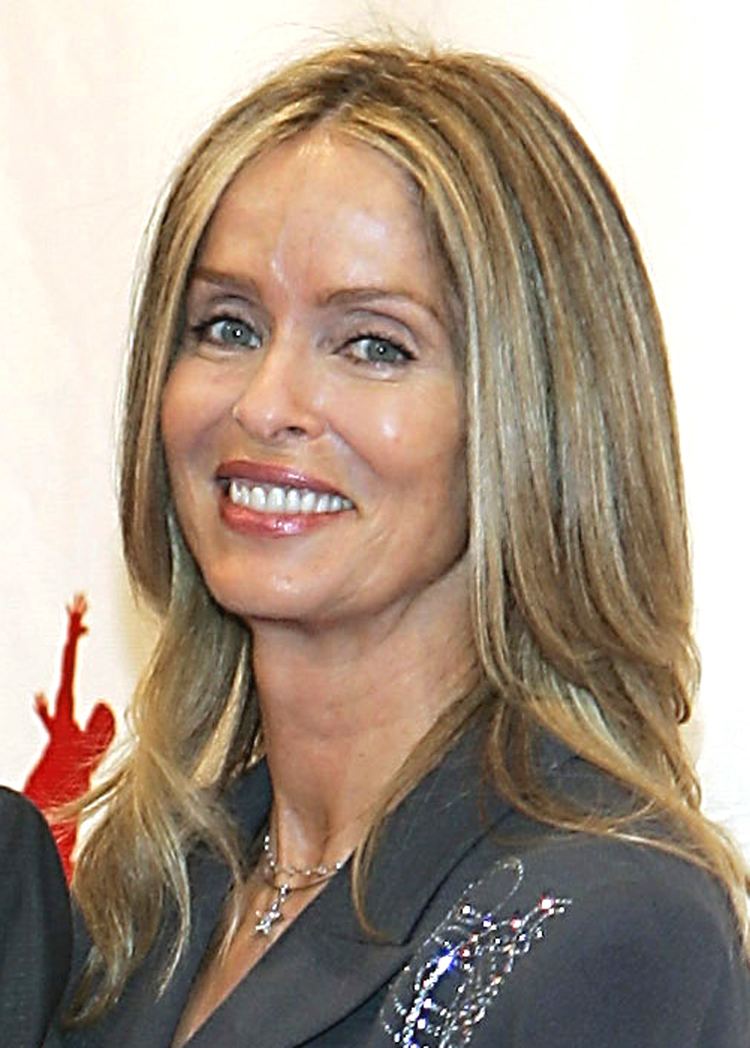 Her acting career started in Italy, where she played Nausicaa in L'Odissea in 1968, an eight-hour long TV adaptation of Homer's famous epic poem The Odyssey, directed by Franco Rossi and produced by Dino de Laurentiis.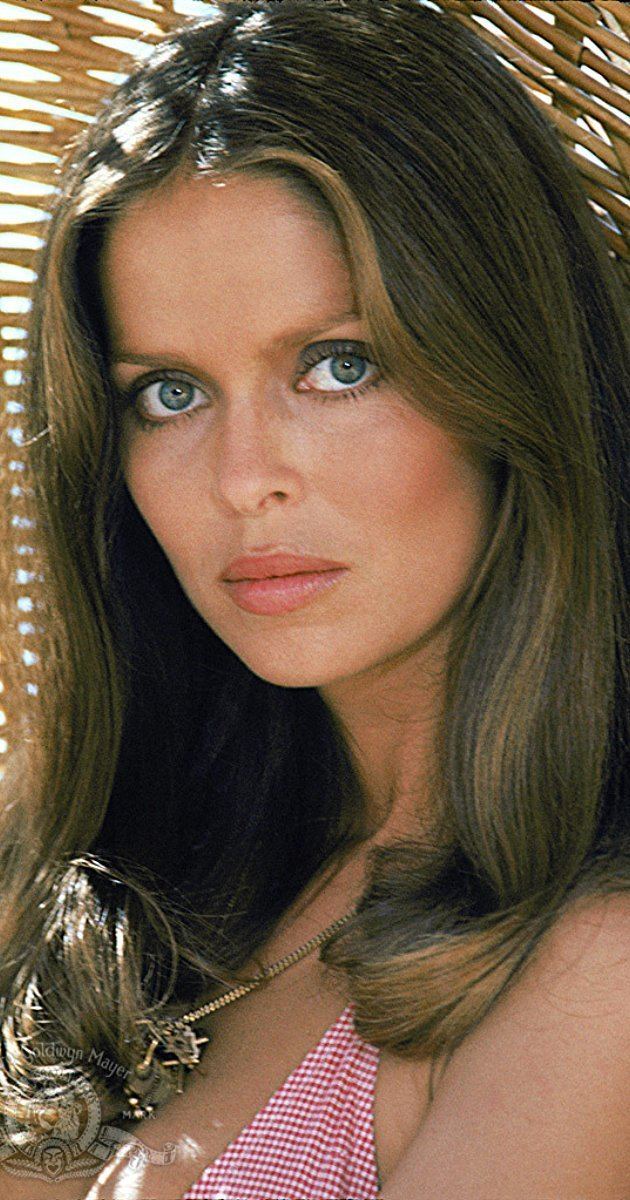 In 1972, Bach co-starred with two other Bond girls, Claudine Auger and Barbara Bouchet, in the mystery La Tarantola dal ventre nero (a giallo film) and had small roles in other Italian films.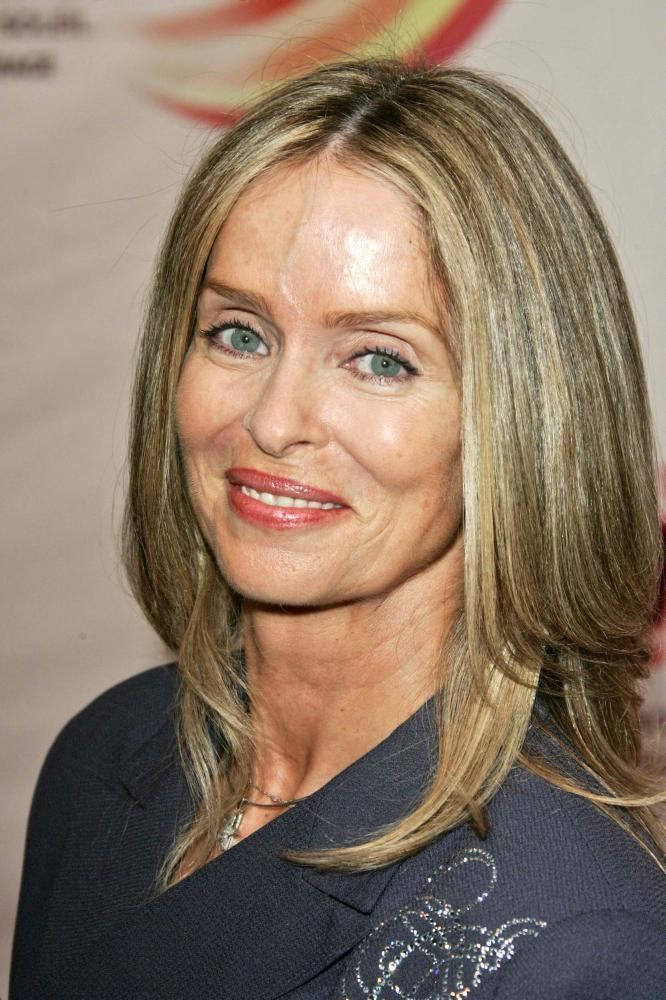 In 1977, Bach portrayed the Russian spy Anya Amasova in the James Bond film The Spy Who Loved Me. Bach remarked after the film that Bond is "a chauvinist pig who uses girls to shield him against bullets." The following year she appeared in the movie Force 10 from Navarone. She lost a role to actress Shelley Hack when she auditioned for season four of the television series Charlie's Angels. During an interview with Johnny Carson on May 9, 1979, she said that she lost the audition for Charlie's Angels because they felt she was too sophisticated in attitude and look, and thought that she was not American, even though she was born in Rosedale Queens and grew up in Jackson Heights Queens in New York City. They asked her manager if she could play an American. Bach has 28 films to her credit. She featured in her own pictorial in Playboy in June 1977, and she was the cover girl and had her own pictorial in January 1981. She also had a cameo in a September 1987 special issue on the Bond girls.
Family
Bach met Italian businessman Augusto Gregorini on a flight to Rome in 1966. They were married in 1966 and moved to Italy where they had a daughter, singer-songwriter Francesca Gregorini (born August 7, 1968) and a son Gianni (born in 1972). In 1975, Bach separated from Gregorini and moved back to the United States with her two children. She married Ringo Starr on 27 April 1981, after meeting him on the set of the film Caveman.
Charities
Bach started the Self Help Addiction Recovery Program (S.H.A.R.P.) with the help of George Harrison, Eric Clapton and Pattie Boyd, the former wife of both Harrison and Clapton. Bach and Starr created The Lotus Foundation, a charity with many sub-charities.
Vegetarianism
According to the International Vegetarian Union, Bach and husband Ringo Starr practice vegetarianism.
Filmography
Actress
1986
To the North of Katmandu (Short)
as
Elephant Polo Player, Cartier Team
1984
Give My Regards to Broad Street
as
Journalist
1983
Princess Daisy (TV Mini Series)
as
Vanessa Valerian
1982
The Cooler (Short)
as
Head prison camp (uncredited)
1980
The Unseen
as
Jennifer Fast
1979
The Great Alligator
as
Alice Brandt
1979
Jaguar Lives!
as
Anna Thompson
1979
The Humanoid
as
Lady Agatha
1979
The Island of the Fishmen
as
Amanda Marvin
1978
Force 10 from Navarone
as
Maritza
1977
The Mask of Alexander Cross (TV Movie)
as
Agent Judson
1977
Ecco noi per esempio...
as
Ludovica
1977
The Spy Who Loved Me
as
Major Anya Amasova
1975
The Legend of Sea Wolf
as
Maud Brewster
1973
Paolo the Hot
as
Daughter of Pharmacist
1973
Il maschio ruspante
as
Rema
1971
A Few Hours of Sunlight
as
Héloïse / Elvire
1971
Short Night of Glass Dolls
as
Mira Svoboda
1971
Black Belly of the Tarantula
as
Jenny
1971
Mio padre Monsignore
as
Chiara
1968
Odissea (TV Mini Series)
as
Nausicaa
- Episode #1.6 (1968) - Nausicaa (as Barbara Gregorini)
- Episode #1.5 (1968) - Nausicaa (as Barbara Gregorini)
- Episode #1.4 (1968) - Nausicaa (as Barbara Gregorini)
- Episode #1.3 (1968) - Nausicaa (as Barbara Gregorini)
- Episode #1.2 (1968) - Nausicaa (as Barbara Gregorini)
- Episode #1.1 (1968) - Nausicaa (as Barbara Gregorini)
Soundtrack
1998
Ringo Starr: La De Da (Music Video short) (performer: "La De Da")
Thanks
2014
The Night That Changed America: A Grammy Salute to the Beatles (TV Special) (special thanks - as Barbara Starkey)
2010
Who Is Harry Nilsson (And Why Is Everybody Talkin' About Him?) (Documentary) (special thanks)
1980
The Queen Special (TV Movie) (the producers wish to thank)
Self
2020
Ringo's Big Birthday Show!
as
Self
2014
The Night That Changed America: A Grammy Salute to the Beatles (TV Special)
as
Self (uncredited)
2014
E! Live from the Red Carpet (TV Series)
as
Self
- The 2014 Grammy Awards (2014) - Self
2010
Celebrity Nude Revue Best of the Saucy 70's Volume 1 (Video documentary)
as
Self
2008
2008 World Music Awards (TV Special)
as
Self
2006
007 in Egypt (Video documentary short)
as
Self
2006
The Spy Who Loved Me: Ken Adam's Production Films (Video documentary short)
as
Self
1995
Queen: Champions of the World (Documentary)
as
Self
1995
La nuit des stars à Monte Carlo (TV Movie)
as
Self
1990
CBS This Morning (TV Series)
as
Self (1990)
- Episode dated 20 July 1990 (1990) - Self (1990)
1990
Wogan (TV Series)
as
Self
- Episode #10.65 (1990) - Self
1990
Hotels - Geschichte und Geschichten (TV Series documentary)
as
Self
- Hotel Chateau Marmont - Los Angeles (1990) - Self
1989
007 License to Kill: Hollywood Premiere - July 10, 1989 (Video short)
as
Self
1988
One More Audience with Dame Edna Everage (TV Special)
as
Self (uncredited)
1987
Queen: Magic Years, Volume Two - A Visual Anthology (Documentary)
as
Self
1985
Blue Suede Shoes: A Rockabilly Session with Carl Perkins and Friends (TV Special)
as
Self (uncredited)
1985
Fashion Aid (TV Special documentary)
as
Self
1985
Billy Connolly: An Audience with Billy Connolly (TV Special)
as
Self
1984
Saturday Night Live (TV Series)
as
Self
- Ringo Starr/Herbie Hancock (1984) - Self (uncredited)
1983
Never Say Never Again: Royal Film Premiere (TV Special short)
as
Self
1982
Parkinson in Australia (TV Series)
as
Self
- Episode #4.16 (1982) - Self
1981
Tomorrow Coast to Coast (TV Series)
as
Self
- Episode dated 25 November 1981 (1981) - Self
1981
Stars (TV Series)
as
Self
- Episode #2.6 (1981) - Self
1981
Okay (TV Series)
as
Self - Interview
- Episode #1.81 (1981) - Self - Interview
1979
The Tonight Show Starring Johnny Carson (TV Series)
as
Self - Guest / Self
- Episode dated 6 May 1981 (1981) - Self - Guest
- Chevy Chase/Barbara Bach/Gallagher/Ricky Schroder (1979) - Self
1981
Good Morning America (TV Series)
as
Self (1981)
- Episode dated 6 April 1981 (1981) - Self (1981)
1981
The Barbara Walters Summer Special (TV Series)
as
Self
- Episode #5.2 (1981) - Self
1981
Donahue (TV Series)
as
Self
- Episode dated 30 March 1981 (1981) - Self
1981
The Merv Griffin Show (TV Series)
as
Self
- Episode dated 30 March 1981 (1981) - Self
1981
Today (TV Series)
as
Self - Guest
- Episode dated 26 March 1981 (1981) - Self - Guest
1981
Donahue and Kids (TV Special)
as
Self
1981
America's Top 10 (TV Series)
as
Self (1981)
- Episode dated 1 February 1981 (1981) - Self (1981)
1980
The Queen Special (TV Movie)
as
Self
1980
The John Davidson Show (TV Series)
as
Self
- Episode dated 29 July 1980 (1980) - Self
- Episode dated 28 July 1980 (1980) - Self
1977
007 Stage Dedication (Documentary short)
as
Self
1977
The Making of 'The Spy Who Loved Me' (TV Series documentary)
as
Self
- Shooting Scene 330 (1977) - Self
- Also Starring- (1977) - Self
1977
Pinewood Film Studios Open Day (Documentary short)
as
Self
1977
The Spy Who Loved Me: The Royal Premiere (TV Special short)
as
Self
1977
Allons au cinéma (TV Series)
as
Self
- Episode dated 3 June 1977 (1977) - Self
1977
Film '72 (TV Series)
as
Self
- Episode #6.14 (1977) - Self
1966
The Beatles at Shea Stadium (TV Movie documentary)
as
Self - In Audience (uncredited)
Archive Footage
2022
The Sound of 007: Live from the Royal Albert Hall (Video documentary)
as
Self
2021
The Car Years (TV Series)
as
Self
- 1975 (2021) - Self (uncredited)
2021
The Real James Bond: Birds, Fleming and Caribbean Conservation (Video documentary)
as
Major Anya Amasova / Mrs. Robert Stirling (uncredited)
2021
Under the Volcano (Documentary)
as
Self (uncredited)
2020
Entertainment Tonight (TV Series)
as
Self
- Ringo Starr Exclusive (2020) - Self
2019
Auto/Biography (TV Series documentary)
as
Self
- The Case of the Missing Movie Cars (2019) - Self
2017
Talking Pictures (TV Series documentary)
as
Maj. Anya Amasova / Agent XXX
- Roger Moore (2017) - Maj. Anya Amasova / Agent XXX
2017
Shaken Not Stirred (Video documentary short)
as
Major Anya Amasova
2016
The Cars That Made Britain Great (TV Series documentary)
as
Self
- Flashy Cars (2016) - Self (uncredited)
2015
Premium Bond with Mark Gatiss and Matthew Sweet (TV Special documentary)
as
Anya
2015
Timeshift (TV Series documentary)
as
Self
- Looking for Mr Bond: 007 at the BBC (2015) - Self (uncredited)
2015
Inside Edition (TV Series documentary)
as
Self
- Episode dated 8 July 2015 (2015) - Self
2012
Top Gear (TV Series)
as
Major Anya Amasova / Agent XXX
- 50 Years of Bond Cars (2012) - Major Anya Amasova / Agent XXX (uncredited)
2012
Sky Movies James Bond 007 HD Launch Television Commercial (Video short)
as
Anya Amasova
2009
Pop Galerie Reloaded (TV Series documentary)
as
Self
- Queen (2009) - Self
2008
The South Bank Show (TV Series documentary)
- James Bond (2008)
2008
Bond. Classic Bond. (TV Special)
2007
Biography (TV Series documentary)
as
Self
- The Beatles' Women (2007) - Self
2004
101 Most Unforgettable SNL Moments (TV Special documentary)
as
Self
2004
The 50 Worst Movies Ever Made (Video documentary)
2003
Sendung ohne Namen (TV Series)
as
Major Anya Amasova
- Schifahrer und Ihre Rechte- (2003) - Major Anya Amasova
2002
James Bond: A BAFTA Tribute (TV Special)
as
Self
2002
Best Ever Bond (TV Movie documentary)
as
Major Anya Amasova / Agent XXX (uncredited)
2002
Bond Stars (Video documentary short)
as
Major Anya Amasova / Agent XXX (uncredited)
2002
Bond Girls Are Forever (TV Movie documentary)
as
Major Anya Amasova
2000
Inside 'the Spy Who Loved Me' (Video documentary short)
as
Self / Anya Amasova
2000
Tribute to Desmond Llewelyn (Video documentary short)
as
Anya Amasova (uncredited)
2000
Now Pay Attention 007: A Tribute to Actor Desmond Llewelyn (TV Movie documentary)
as
Major Anya Amasova (uncredited)
1999
The Beatles: Celebration (Video documentary)
as
Self
1999
The World Is Not Enough: The Making of a Blockbuster (TV Mini Series documentary)
as
Major Anya Amasova / Agent XXX
- Pre-production (1999) - Major Anya Amasova / Agent XXX (uncredited)
1999
And the Word Was Bond (TV Movie documentary)
as
Self
1999
E! True Hollywood Story (TV Series documentary)
as
Self
- Beatle Wives (1999) - Self
1994
Kvitt eller dobbelt (TV Series)
as
Major Anya Amasova
- Episode #9.12 (1994) - Major Anya Amasova
1991
Memories of 1970-1991 (TV Series documentary)
as
Self
- 1981 - Self
1986
James Bond at the Movies (Video short)
as
Self
1985
Eye on L.A. (TV Series)
as
Major Anya Amasova / Agent XXX
- OO7: A View of James Bond (1985) - Major Anya Amasova / Agent XXX (uncredited)
1983
At the Movies (TV Series)
- James Bond (1983)
1981
Parkinson (TV Series)
as
Self
- Parkinson on Comedy (1981) - Self
References
Barbara Bach Wikipedia
(Text) CC BY-SA