Turkey




1,764 m


713.38 km2


Marmara




Dursun (CHP)



Bandirma (from Greek: , Panormos) is a city in northwestern Turkey with 143,000 inhabitants (2012 estimate) on the Sea of Marmara. Also, Bandirma is a district of Balikesir.
The city is a commercial centre and its harbour serves as a transit point for trade between Istanbul and Izmir. There is also agriculture produced in the surrounding areas, producing products like cereals, sheep wool and meat, cattle, grain and the mineral boracite.
The city has road and rail connections with other urban centres. Balikesir which is province centre is 90 km, Istanbul is 100 km northeast (by boat), Bursa 100 km east, Izmir 270 km southwest and Canakkale 170 km west. Also city has a seaport and military airport.
Bandirmas twin towns are Kamen, Germany and Mardin, Turkey.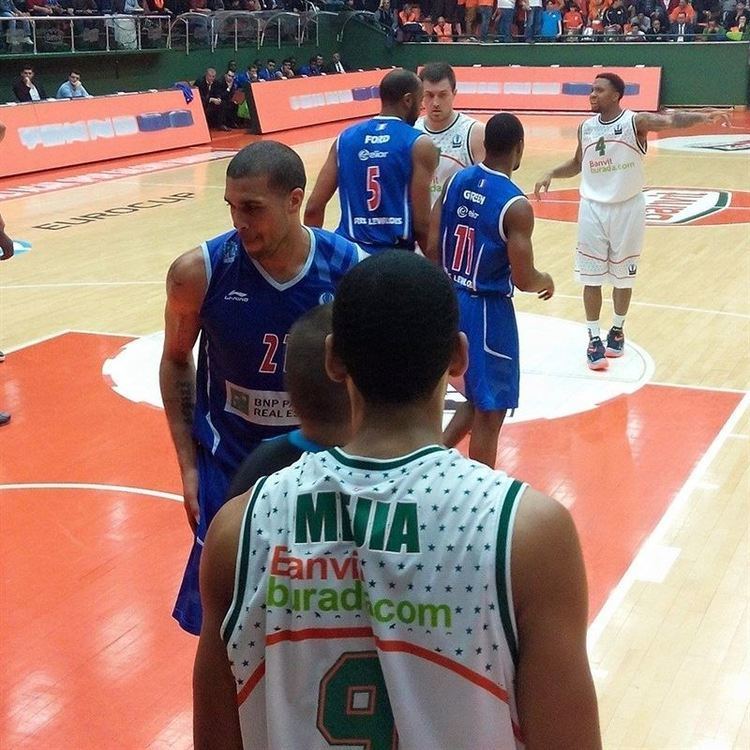 The area was conquered by the Ottoman Empire from the Byzantine Empire in the 14th century.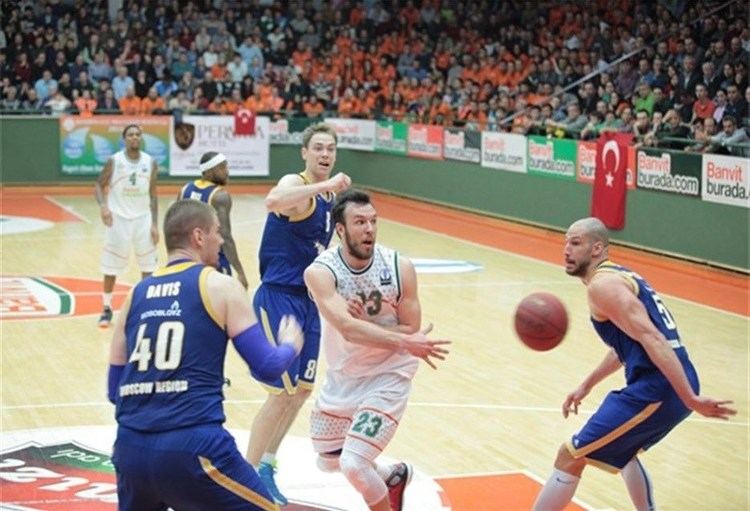 The town, once known as Panderma, grew with the opening of the Izmir Railway in 1912. The port was active, and hosted steamships from throughout the world, including British and Greek ships. The city had intentions to build larger docks for large steamships.
When World War I started, construction halted. In 1918 the last shot of World War I was fired in the city. A monument stands at the location of the shell fall.
Bandirma Wikipedia
(,)http://www.euroleague.net/rs/5ubxtkremvjc76aa/937feb75-0281-4437-b564-2f06b73a9baa/b55/filename/earl-rowland-banvit-bandirma-ec14-photo-banvit.jpg(,)http://www.euroleague.net/rs/5vgsg4jnrjvqnfpr/937feb75-0281-4437-b564-2f06b73a9baa/28d/filename/can-maxim-mutaf-banvit-bandirma-ec14-photo-banvit.jpg(,)http://www.euroleague.net/rs/5uvflfsibmo4ja6b/937feb75-0281-4437-b564-2f06b73a9baa/9f5/filename/chuck-davis-banvit-bandirma-ec14-photo-banvit.JPG(,)http://www.euroleague.net/rs/5uc5mmlqygpu9id7/937feb75-0281-4437-b564-2f06b73a9baa/225/filename/fans-banvit-bandirma-ec14-photo-banvit.jpg(,)http://www.euroleague.net/rs/5uakplgpgejmkcj9/937feb75-0281-4437-b564-2f06b73a9baa/3c7/filename/keith-simmons-banvit-bandirma-ec14-photo-banvit.jpg(,)http://www.anadolujet.com/images/skylife/5-2012/3213/131_3213Bandirma.jpg(,)http://www.globalsiteplans.com/wp-content/uploads/2014/05/origin_2285679594.jpg(,)http://i-cias.com/e.o/slides/bandirma01.jpg(,)http://www.euroleague.net/rs/5pbbbe69k5a3u77t/937feb75-0281-4437-b564-2f06b73a9baa/b53/filename/earl-rowland-banvit-bandirma-ec14-photo-banvit.JPG(,)http://www.euroleague.net/rs/5pbaay4suioagogc/937feb75-0281-4437-b564-2f06b73a9baa/659/filename/earl-rowland-banvit-bandirma-ec14-photo-banvit.JPG(,)http://www.eurocupbasketball.com/rs/5uvflfsibmo4ja6b/3bdfbc82-b9c7-4633-b11e-691e52354124/985/filename/chuck-davis-banvit-bandirma-ec14-photo-banvit.JPG(,)http://www.eurocupbasketball.com/rs/5paxchvpdbl7wk4r/3bdfbc82-b9c7-4633-b11e-691e52354124/f5c/filename/can-maxim-mutaf-banvit-bandirma-ec14-photo-banvit.JPG(,)http://www.eurocupbasketball.com/rs/5sn5pdajfscqdy6u/3bdfbc82-b9c7-4633-b11e-691e52354124/830/filename/sammy-mejia-banvit-bandirma-ec14-photo-banvit.JPG
(,)https://pbs.twimg.com/media/B8oMeF-IEAANJAR.jpg(,)https://pbs.twimg.com/media/B8vsD49CcAAZB-O.jpg(,)http://mw2.google.com/mw-panoramio/photos/medium/59449418.jpg(,)http://i.ytimg.com/vi/6l1snbFDNaE/0.jpg
(,)http://media-cdn.tripadvisor.com/media/photo-s/03/c6/11/10/sehir-restaurant.jpg(,)http://www.anadolujet.com/images/skylife/5-2012/3213/131_3213Bandirma%2520Gemisi.jpg(,)http://www.anadolujet.com/images/skylife/5-2012/3213/131_3213Bandirma-edited.jpg(,)http://www.hotelvillamarina.com.tr/images/yelken3.jpg(,)http://www.cleartrip.com/places/hotels//6192/619281/images/8800083_w.jpg(,)http://www.cleartrip.com/places/hotels//6192/619281/images/8800122_w.jpg(,)http://www.cleartrip.com/places/hotels//6192/619281/images/8800086_w.jpg(,)http://www.cleartrip.com/places/hotels//6192/619281/images/8800136_w.jpg(,)http://www.cleartrip.com/places/hotels//6192/619281/images/8800132_w.jpg(,)http://www.cleartrip.com/places/hotels//6192/619281/images/8800140_w.jpg
(,)http://www.habermonitor.com/img/bandirma-da-ucurtma-senligi-20140504AW080116.jpg(,)http://washington.org/sites/default/files/styles/colorbox_widescreen_960/public/smithsonian_folklife_festival.jpg%3Fitok%3D5kcFANG5(,)http://washington.org/sites/default/files/styles/colorbox_widescreen_960/public/DCJazzFestival_credit_Ronald_H_Green.jpg%3Fitok%3DJmFTORpH(,)http://washington.org/sites/default/files/styles/colorbox_widescreen_960/public/smithsonian_folklife_festival_2.jpg%3Fitok%3DbMQHFNqx(,)https://www.goturkey.com/uploads/5689bd24947fb918fc39172b7ee4ee93.jpg(,)http://www.sabancivakfi.org/files/phpthumb/phpThumb.php%3Fsrc%3D/files/dosyalar/9/1114/0008.jpg%26h%3D600(,)http://upload.wikimedia.org/wikipedia/commons/9/90/Festival_of_Youth_and_Sports,_1939,_Turkey.jpg(,)https://www.goturkey.com/uploads/85b67d2c421b3e641974e223cff1647b.jpg(,)http://i.ytimg.com/vi/lw6ogh7FYgg/maxresdefault.jpg(,)http://bandirmaninsesi.com/upload/resimler/haber/band%25C4%25B1rma%2520festival%25202012.jpg
(,)https://s3.amazonaws.com/arcb_project/285972394/44506/proje111d.jpg(,)http://www.sabancivakfi.org/files/phpthumb/phpThumb.php%3Fsrc%3D/files/arsiv-data/enerjisa-bandirma-fen-lisesi/yurt1.jpg%26h%3D600(,)http://i30.photobucket.com/albums/c347/stormicy4/Bandirma.jpg(,)http://banseskizyurdu.com/images/stories/resim245.jpg(,)http://cdns2.freepik.com/free-photo/_2555687.jpg(,)http://en.samsun.com.tr/images/galeri/800x600/e52063ee-3118-45cb-8a14-f1733cd0a2e0.jpg(,)http://www.sabancivakfi.org/files/phpthumb/phpThumb.php%3Fsrc%3D/files/page-data/enerjisa-bandirma-science-high-school/ogrenciler.jpg%26h%3D600(,)http://www.convex.at/39kden_eew/wp-content/uploads/1197064126.jpg(,)http://www.hurriyetdailynews.com/images/news/201503/n_80154_1.jpg(,)http://www.sabancivakfi.org/files/phpthumb/phpThumb.php%3Fsrc%3D/files/arsiv-data/sabanci-kultur-sarayi-dokuz-eylul-universitesi/izmsks01.jpg%26h%3D600(,)http://www.convex.at/39kden_eew/wp-content/uploads/1197064077.jpg(,)http://2lovecycling.files.wordpress.com/2013/12/1222034.jpg(,)http://2.bp.blogspot.com/-ytvV2coM088/TztzFg_6K_I/AAAAAAAAGLk/fcfUKMqjMIU/s1600/bandirmacity.jpg
(,)http://media-cdn.tripadvisor.com/media/photo-s/01/48/e1/75/bandirma.jpg(,)http://media-cdn.tripadvisor.com/media/photo-s/01/5f/ec/4c/bandirma.jpg(,)https://awbrent.files.wordpress.com/2013/05/20130520-191621.jpg(,)http://www.globalsiteplans.com/wp-content/uploads/2014/05/origin_2278276148.jpg(,)http://media-cdn.tripadvisor.com/media/photo-s/01/3e/b8/41/bandirma-yat-limani-insaati.jpg(,)http://static1.squarespace.com/static/50b35f15e4b033e6125f1076/t/530f19a4e4b024271b342504/1393498538581/2014%2B01%2B06_2053_edited-1.jpg(,)https://ferrelljenkins.files.wordpress.com/2012/11/patara_medsea_fjenkins051912_202t.jpg(,)http://www.anzachotel.com/depo/band%25C4%25B1rma(1).png(,)https://lh3.googleusercontent.com/-2fevg05wXBE/TmxcVrAM_mI/AAAAAAAACl4/001mPgxOQ88/s512/DSC00196.JPG