Family

Helminthoglyptidae

Higher classification

Helminthoglypta




Scientific name

Helminthoglypta walkeriana

Similar

Gastropods, Molluscs, Helminthoglyptidae, Painted snake‑coi, Monadenia
The banded dune snail or Morro shoulderband, scientific name Helminthoglypta walkeriana, is a species of air-breathing land snail, a terrestrial pulmonate gastropod mollusc in the family Helminthoglyptidae.
Contents
This species is endemic to Morro Bay and the central coast in San Luis Obispo County and Santa Barbara County, in California, the United States.
Taxonomy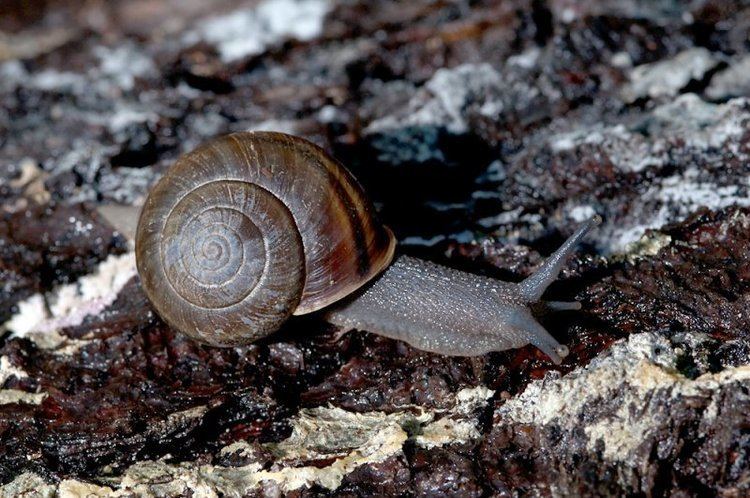 At the time the species was divided into two subtaxa (subspecies or varieties): H. w. walkeriana and *H. w. morroensis
The latter was thought to be extinct but was rediscovered.
In 2004, it was elevated to species status as Helminthoglypta morroensis and it inherited the endangered status it had when it was part of Helminthoglypta walkeriana.
Both snails together were known as the banded dune snail. Today H. walkeriana is the Morro shoulderband, and H. morroensis is the Chorro shoulderband.
Conservation
This snail was placed on the United States' Endangered Species List in 1994.
The USFWS recommends that the Morro shoulderband be downlisted to threatened status and the Chorro shoulderband be delisted.
References
Banded dune snail Wikipedia
(Text) CC BY-SA