Balotra is a city in Barmer District of Rajasthan state in India. It is about 100 km from Jodhpur. The town is famous for hand block printing and textile industry and for an annual desert and tribal fair at Tilwara. The town is well connected with Jodhpur by rail and buses at frequent intervals. From Balotra towards Jalore (14 km) there is India's Third Brahma Temple in the village of Asotra. From Balotra towards Barmer (11 km) there is Ancient Temple of Lord Shri Vishnu named as Shri Ranchore Ray, Khed Mandir in the village of Khed. The name Balotra derived from valaji or balaji SIHA Rajpurohit. A few hundred years ago Khed was the capital of the Rathores of western Rajasthan, whose influence extended over the entire region. It was at the beginning of the 13th century that the Rathore king Rao Sihaji the founder of the Rathore clan along with his son (Asthanji) conquered Khed from the Guhil Rajputs and planted the standard of the Rathores. Famous Rani Bhatiyaniji temple is also here in village named Jasol 4 km from Balotra. About 13 km away from Balotra is located the famous Jain Temple Nakoda. The place receives religious devotees from across India. The town is home to more than 5,000 textile units and is located on the coast of the river Luni.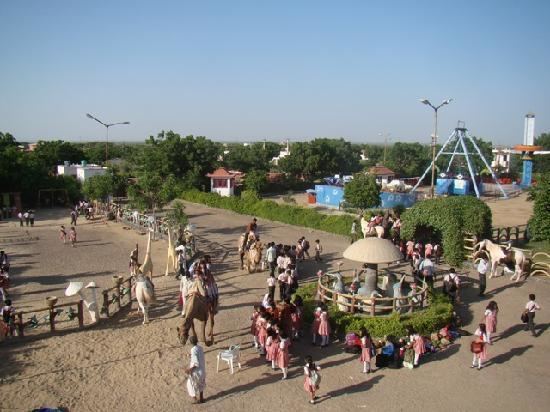 The town of Balotra is mainly popular for housing the famous Nakoda Jain temple. It is one of the most revered pilgrimage destinations for the Jain community. The temple is an excellent example of fine architecture and many sculptures are carved inside the temple which makes it beautiful. Apart from this temple, a number of other temples are located in the town which include the Rani Bhatiyaniji temple, Chonch mandir, Mohanraj ji Mandir, Jaanraaj Ji Mandir, Narsingh Ji Mandir, Hanuman Mandir and Khed Mandir.
With gradually changing time, the historical town of Balotra has emerged as a leading and developing town in western Rajasthan. Many colleges, modern factories, high standard of living, excellent transportation system, global connectivity and sky-kissing buildings give it a view of some metropolitan feel.
The town of Balotra is well connected with all the major cities of India through air, rail and road transportation. The nearest airport is located in Jodhpur which is just 100 km from here. The town has a railway station which hosts direct trains from many major cities of the country.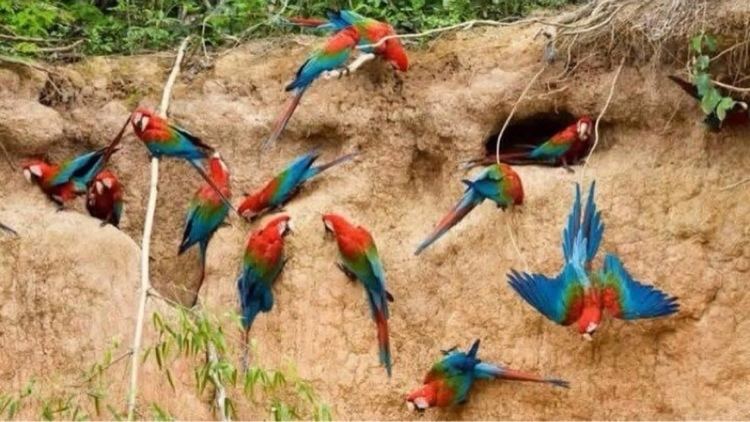 Balotra is located at 25.83°N 72.23°E / 25.83; 72.23. It has an average elevation of 106 metres (347 feet).
As of 2001 India census, Balotra had a population of 61,724. Males constitute 54% of the population and females 46%. Balotra has an average literacy rate of 68%, higher than the national average of 59.5%; with 63% of the males and 37% of females literate. 17% of the population is under 6 years of age.
There are a number of government colleges such as MBR College of Commerce and Arts, Govt. I.T.I and Private Polytechnic college are also situated in the outskirts of the city. DRJ Govt. Girls PG College of Science, Arts, Commerce is also situated at Railway Station Road for Girls Higher Education and vardhman adarsh vidha mandir school.
Balotra also leads in Secondary and Higher Secondary Examination of Rajasthan Boards. Many NGO's running over here like, rotary club, Lion's club, Mahaveer International and Helping Hand
♣ Railway Balotra
Code - BLT
. Earlier a Meter Gauge line to Pachpadra existed. Train name (no.) passing via Balotra

♣ Bus Service To - Jodhpur = in every 40 min. Private and RSRTC Buses are available for transport
To - Barmer = in every 30 min. Private and RSRTC Buses are available for transport
To - Jalore = in every 60 min. Private and RSRTC Buses are available for transport
To - Pali-Majal City = form 6.30 AM to 3.30PM in every 60 min. Buses are available.
Amongst the many tourist sights in the area are:
Madina Masjid
Dargah At Dantala
Brahma Ji temple at Asotra
kheteshwar temple at Asotra
Dargah-Bhola-Peer
Nakoda Temple
MADINA MASJID
Khed Temple
Mata Rani Bhatiyani Temple at Jasol
the Bithuja Temple
the Khed Temple
Tilwara
Malinath Temple,
Temple Siwana
Akdeshwer Mahadev Temple
Ranuja tirth
Santoshi Maa Temple
Chonch Mandir
Luni River
hinglaj mandir
Majal City, Sanjada mata temple.
valley view club and resort
the rupadevi temple
shri joganandji math mananawas