Baldr Sky (バルドスカイ, Barudosukai) is a duology of Japanese adult visual novels with 2D action elements developed by Baldrhead from Giga. The series characterizes itself as a cyberpunk action adventure game. The first game, named Baldr Sky: "Lost Memory" Dive1 (バルドスカイ ロストメモリー ダイブ1") was released on March 27, 2009 for the PC. The second game, Baldr Sky "Recordare" Dive2 was released on November 27, 2009. A manga based on Dive1 by Kouji Tanaka is serialized in Comp Ace. A fandisc called Baldr Sky DiveX "Dream World" was released September 24, 2010.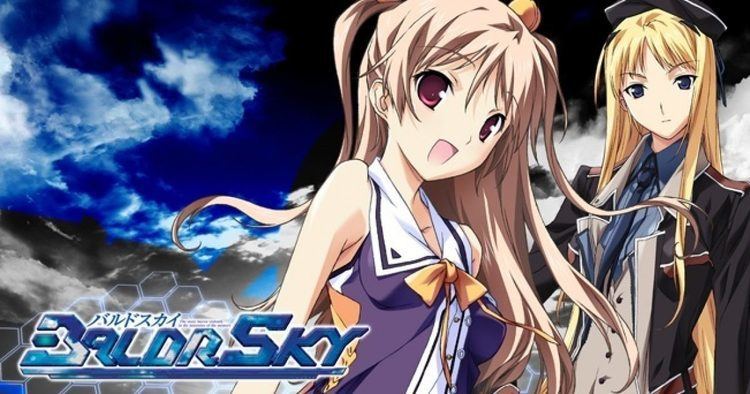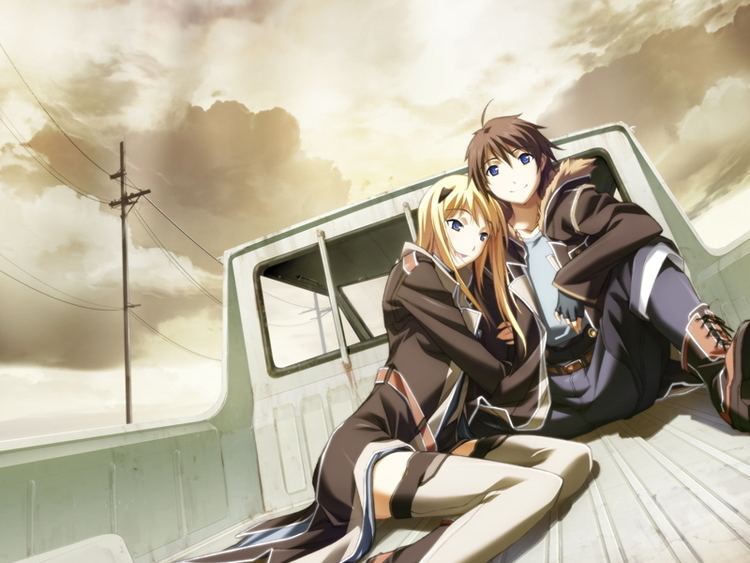 A majority of Dive1's gameplay consists of reading the text that's rendered on screen and supported with audio for voices. The player will occasionally be presented with choices to select which may or may not determine the outcome of the game. As Dive1 has multiple endings, the player will have to replay the game multiple times in order to view all of the endings.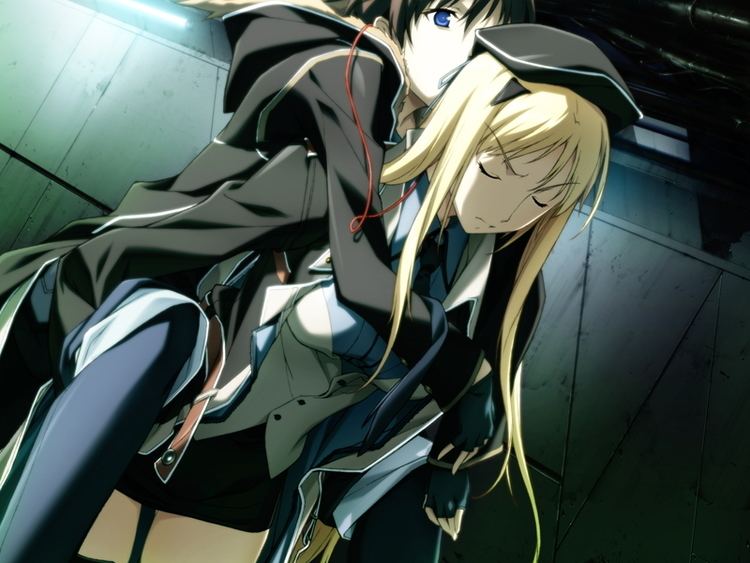 Similar to other games in the Baldr series, Dive1 is also driven by a top-down 2D interface where the player controls a mecha in sprite form to combat enemy machines. The player is given a chance to upgrade or modify the equipment of the mecha prior to a series of battles.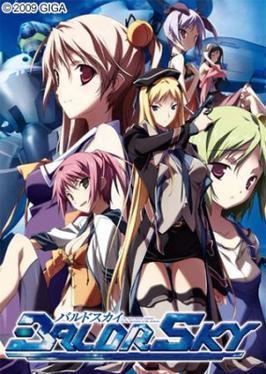 Baldr Sky takes place in Japan some time in the future during the 21st century. Nanomachines have become a commonplace and have taken a major role in society. The abilities of these nanomachines range from medical purposes for curing ailments and modifying the taste of food. A new generation of humans now also have a chip embedded in them which allows them to be connected to the Internet at all times. With the dawn of these new technologies, warfare has expanded beyond the physical world onto the virtual world. People engage in combat online in sumicrams, the name of the mecha units in the game, or with viruses (unmanned robots).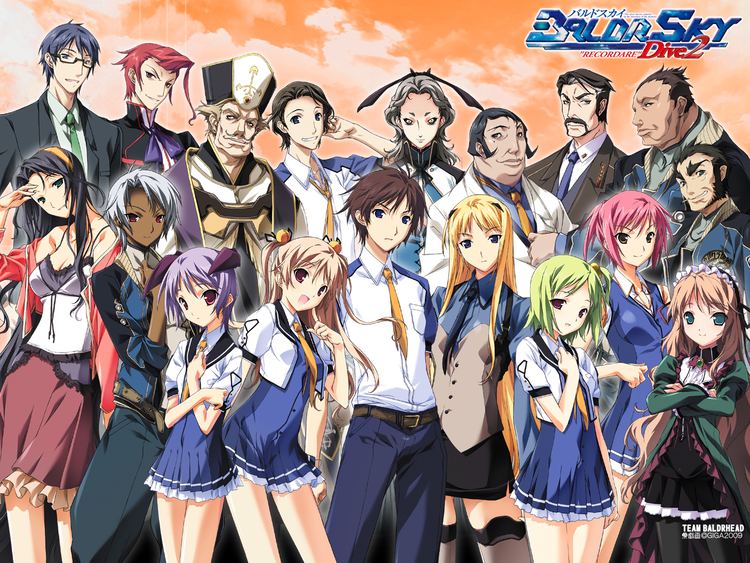 The story of Baldr Sky revolves around the male protagonist Kou Kadokura (門倉甲, Kadokura Kō) and is told through two timelines, the present and the past through flashbacks. At the beginning of the story, Kou is suffering from memory loss so much of the back story about the past is told through flashbacks while Kou is recalling his memories with the aid of medical nanomachines. In the present, Kou and his subordinate, Rain Kirishima (桐島レイン, Kirishima Rein), are after a group of scientists who had inadvertently triggered a hazard due to a developing nanomachine. The city and the surrounding area that the lab is located in is ultimately demolished but the scientists had actually evacuated to safety from the lab before the place was destroyed. Kou wishes to uncover the truth about what happened that day and to prevent another tragedy from occurring again, as his girlfriend Sora was killed by the nanomachines.
Kou Kadokura (

門倉 甲

,

Kadokura Kō)
Voiced by: Kazuma Yamashita
The protagonist of the story. A free mercenary and an excellent simulacrum pilot. Kou has been chasing after the truth behind the incident known as "Gray Christmas", in which he lost the person most precious to him. As he recovers his memories and experience new ones, he reaches closer to the truth.
Rain Kirishima (

桐島 レイン

,

Kirishiam Reinu)
Voiced by: Yahonoka Imura
A mercenary and Kou's subordinate. Referring to Kou as Lieutenant, she becomes the one to guide the amnesiac Kou. Like a commander, she scolds and encourages Kou whenever he is in midst of confusion at times. Even though she is polite and gentle, her gestures and expression often gives people a cold impression. Rarely letting out her emotions, she often remains composed. She is merciless towards enemies. Her actions usually put Kou's safety as top priority, so much that she may even give up her own life for Kou.
Chinatsu Nagisa (

渚 千夏

,

Nagisa Chinatsu)
Voiced by: Nao Kamiya
Kou's friend that lived with him in the old dormitory. She disappeared after Gray Christmas, but Kou met her in army's uniform when he was trying to fix his memory
Nanoha Wakakusa (

若草 菜ノ葉

,

Wakakusa Nanoha)
Voiced by: Oto Agumi
Kou's childhood friend, a year younger. She lost her parents due to a bomb. Now she's a keeper of an internet cafe.
Aki Nishino (

西野 亜季

,

Nishino Aki)
Voiced by: Yuki Iwata
Kou's second cousin who he considers as his sister. She's a "wizard" - a genius programmer in the virtual world. Kou's simulcrum is her gift when she was moving to dormitory. She works in the corporation of Kou's aunt.
Makoto Minazuki (

水無月 真

,

Minazuki Makoto)
Voiced by: Hina Kamimura
Sora Minazuki (

水無月 空

,

Minazuki Sora)
Voiced by: Sakura Hazuki
Masa Sudoh (

須藤 雅

,

Sudō Masa)
Voiced by: Tetsuto Furukawa
Noir (

ノイ

,

Noi)
Voiced by: Miyabi Arisugawa
Gilberto (

ジルベルト

,

Jiruberuto)
Voiced by: Kishō Taniyama
Naoki Kurihara (

久利原 直樹

,

Kurihara Naoki)
Voiced by: Kenichi Yakushiji
Eiji Kadokura (

門倉 永二

,

Kadokura Eiji)
Voiced by: Keita Nakazato
Shizeru (

シゼル

,

Shizeru)
Voiced by: Kumiko Okugawa
Mohawk (

モホーク

,

Mohōku)
Voiced by: ZEN
Seira Tachibana (

橘 聖良

,

Tachibana Seira)
Voiced by: Kaori Okuda
Father Gregory (

グレゴリー神父

,

Guregorī Shinpu)
Voiced by: Sayu Joge
The opening theme for Dive1, entitled "Restoration -Chinmoku no Sora-" (Restoration -沈黙の空-), is sung by KOTOKO. The opening theme for Dive2 is "jihad", also by KOTOKO.
Baldr Sky is the third game in the Baldr series following Baldr Force and Baldr Bullet "Revellion". Character designs were, like the other two games in the series, by Seiji Kikuchi. Music composition was provided by Tgz Sounds, Barbarian on the Groove, and LittleWing.
Prior to Dive1's release, GIGA released a demo of the game's prologue chapter online on the Internet on January 23, 2009. The full game was released about two months later on March 27, 2009.
On September 24, 2010, GIGA also published a fandisc called "BALDR Sky DiveX: Dream World", which included many scenes that weren't mentioned in Dive1 and Dive2, such as the memories of Kou while he was a mercenary with Rain.
Baldr Sky "Zero", another game in the series, is currently in production and scheduled for release in March 2013. One of the new elements will be a crossover between the Baldr Sky series and Jinki series (Jinki crossover in terms of art design).
According to the sales numbers on Getchu.com, a popular Japanese games shop,March 2009 sales ranking|publisher twentieth in the following month in April.
In Getchu's user-voted rankings for games of 2009, Dive2 came in first overall, as well as first in the System, Scenario, and Music divisions, 4th in the Movie division (referring to the opening and ending animations for the game), and 10th in Graphics. Rain Kirishima and Sora Minazuki were voted the #1 and #3 characters in that year's Character division.
Dive1 was awarded the Silver Prize in the Theme Song category in 2009's Moe Game Awards. In 2010, Dive2 won Silver Prize in the Program category and Gold Prize in the 3D category.
In Getchu.com's 2010 game ranking, DiveX was ranked 4th place in the System category, 8th place in the Movie category, and 18th overall.