Covid-19
India




Reengineering Revisited




Professor




Bala Balachandran




Academician






July 5, 1937 (age 78) (

1937-07-05

)

Pudukkotai, India




Great Lakes Institute of Management




Annamalai University, Carnegie Mellon University, University of Dayton
Bala V. Balachandran (born 5 July 1937) is the J. L. Kellogg Distinguished Professor of Accounting and Information Management at the Kellogg School of Management at Northwestern University and Founder & Dean, Great Lakes Institute of Management Chennai, India.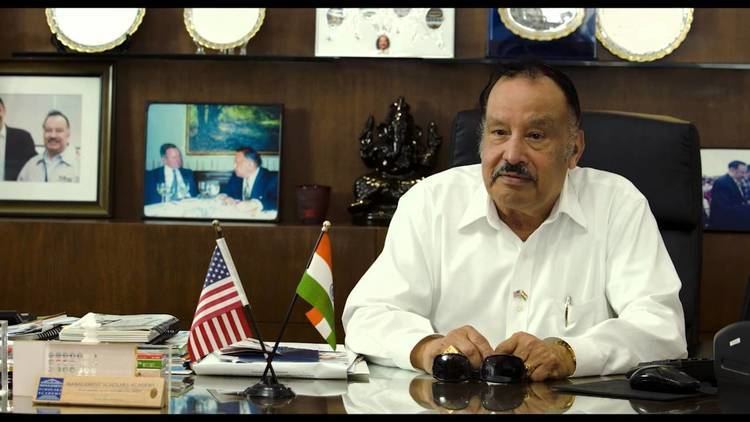 He hails from Pudukkottai district in Tamil Nadu;India. He holds MSc degree in Applied Statistics from Annamalai University,ME degree from University of Dayton and an MBA from Carnegie Mellon University.He received PhD in Industrial Administration at Carnegie Mellon.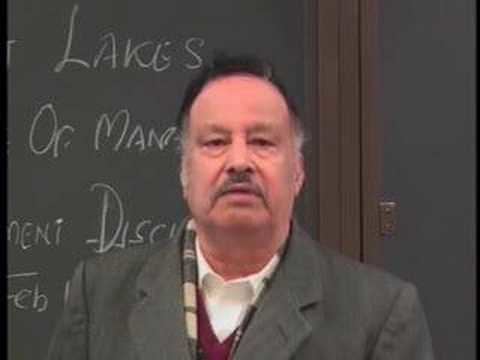 Bala Balachandran began his teaching career in 1960 while a graduate student at Annamalai University, India. In 1967 he moved to the University of Dayton and in 1971, to Carnegie-Mellon University, Pittsburgh, where he taught management courses while working on his doctorate. In 1973 he joined the Kellogg School of Management faculty. He was Chairman of the Department of Accounting Information and Management from 1979 – 1983. In 1984 he was appointed Professor of Accounting Information and Management and was Director of the Accounting Research Center from 1985–2006.[2]
Having won numerous awards for his excellence in teaching (J.L.Kellogg distinguished Professorship in Accounting, Sid Levey Teaching Award, Alumni Faculty Choice Award, Indira Gandhi Memorial Award), Prof. Bala V. Balachandran got "Padma Shri", the fourth most prestigious civilian award in India, in 2001. Prof Bala has taught Statistics/Mathematics and Industrial & Systems engineering in various Indian and Global colleges. His present position as J L Kellogg Distinguished Professor in Accounting, Information & Management, and Decisions Sciences shows his passion towards teaching. He is also an Executive Professor and Strategy Advisor to the Dean of Bauer College of Business, University of Houston.
Bala Balachandar, Desai Hemang; Ramesh, K, Ramu Thiagarajan: "An Investigation of the Informational Role of Short Interest in the NASDAQ Market", Journal of Finance
Bala Balachandar, Shyam Sunder: "Interface between ABC/M Requirements and Multi- Dimensional Databases", in Journal of Cost Management
Bala Balachandar, David Barter: "Velocity Costing for a Manufacturing Environment" in Journal of Cost Management
Bala Balachandar, S.Sridharan: "Optimal Cost Management and Managerial Incentives" in Journal of Accounting and Public Policy
Bala Balachandar, Jonathan Booth: "Activity Based Management for Automobile – Retail Store", Journal of Cost Management
Bala Balachandar, S.Mahalingam, F.C.Kohli: "Activity-Based Management for Systems Consulting Industry", Journal of Cost Management
Bala Balachandar, Glen Navis: "Volume Adjusted Costing: A Quick and Implementable Solution", Journal of Cost Management
Bala Balachandar, S.Chaudhuri:"Growth Strategies Creating Shareholder Value", Indian Accounting Review
Bala Balachandar, N.Thondavadi: "What Can Go Wrong with ABC", Corporate Controller Journal
Bala Balachandar, R.Balakrishnan, Siva Konduru:"On the Efficiency of Cost-Based Rules for Capacity Planning", Accounting Review
Bala Balachandar, S. Sridharan:"Structured Interdependencies and Managerial Control", Management Science
Bala Balachandar, R.Balakrishnan, K.Sivaramakrishnan:"Capacity Planning with Demand Uncertainty" in Engineering Economist.
"Strategic Profitability for the internet/E-commerce and Electronic Value Added"
"Impact of Varying Response Coefficients on Linear Models in Cross-sectional Studies", (with R. Chandra).
"Cost Management for Service Industries"
"Non-normal Sampling in Auditing", (with R. Chandra)
"On the Value of External Audits in Optimal Incentive Contracts for Internal
Auditing", (with Ajay Maindiratta and K. R. Balachandran).
Principal investigator for "Cost Effective Uses for High-tech Teaching for Languages," Sloan Foundation, New York.
Principal Director for a $1 million endowment Center, "E&Y LIVE: (Leadership through Innovation and Value Enhancement).
Principal Investigator for "Reengineering Revisited" Economics Impact" (with R. Thiagarajan, a $70,000 project funded by Financial Executive Research Foundation, New York.
Project Director for the "Management Development Program" in India – a joint collaboration between the Kellogg Graduate School of Management and the Government of India's National Management Program. The United Nations Development Program is sponsoring this program with a three-year grant totalling $547,100.
Member of the Board, Godrej Consumer Products, Mumbai, India
Member of the Board, Solid Systems Engineering, Denver Colorado
Member of the Board, Air Control Sciences
Member of the Board, Crisil, India
Tata Consultancy Services, (USA and India)
ABC Technologies, Oregon
SAP, USA
Baxter Healthcare, Deerfield, IL
Petrodyne, Dallas, TX
Rauland-Borg, Skokie, IL
Pennsylvania Blue Shield, Harrisburgh, PA
American Crystal Sugar, North Dakota
American Health Care Providers, Matteson, IL
Felpro Incorporated, Skokie, IL
Signature Inc, Div. of Montgomery Ward, Schaumberg, IL
board member, Solid Systems Engineering Co., Boulder, Colorado
FMC Corporation, Corporate Computer Network, Dallas, TX
Zacks Investment Research, Chicago, IL
Skokie Federal Savings, Skokie, IL, (Chairman of Audit Committee, board member)
Harris Bank & Trust Co., Chicago, Illinois
G.D. Searle & Co., Skokie, IL
G. & W Electric, Blue Island, IL
Unilever, Kingston upon Thames, England
Argus Communications, DLM, Inc., Allen, Texas
Price Waterhouse & Co., National Headquarters, New York, NY
G. T. E., A.E. Labs, Northland, Illinois
Rex Chainbelt, Inc., Engineering Division, Milwaukee, Wisconsin
N.C.R., Product Assurance Division, Dayton Ohio
Wright Patterson Air Force Base, Aeronautics System Division, Ohio
Globe Industries, subsidiary of T. R. W., Reliability Analysis of Destratification Fan
Gyrogenic Sub-System for Apollo Systems
Systems Research Labs, Dayton, Ohio
Indian Institute of Management, Bangalore, India
Secals India, Madras, India.
Lupin Labs, Bombay, India
Pittie Finance, Bombay, India
Bala V. Balachandran Wikipedia