Parents

Tim Buntain, Judy Holt

Years active

2012–present

Spouse

Tyler DeYoung (m. 2014)

Occupation

Actress, dancer







Born

September 16, 1989 (age 31) (

1989-09-16

)

Cousins

Rich Wilkerson, Jr., Graham Wilkerson, Taylor Wilkerson, Jonfulton Wilkerson

Movies and TV shows




Similar People

Rita Volk, Katie Stevens, Michael J Willett, Julia Goldani Telles, Emma Dumont




Profiles



faking it s bailey de young talks intersex more season 2 spoilers
Bailey De Young (née Buntain; September 16, 1989) is an American actress and dancer most well known for playing the characters Ginny Thompson on Bunheads and Lauren Cooper on Faking It.
Contents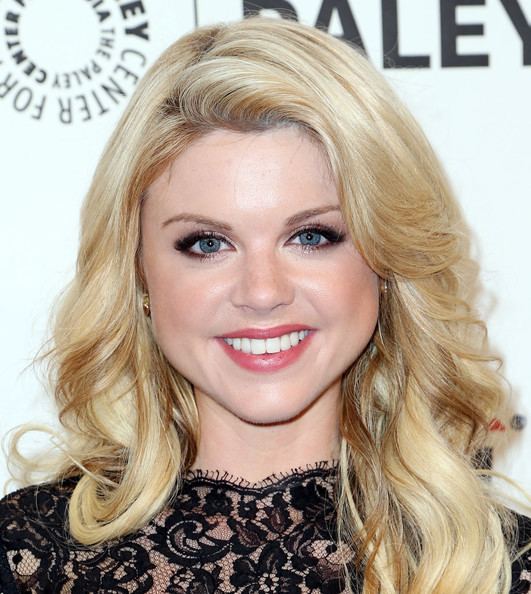 faking it s bailey de young reveals most embarrassing moment in silly game
Career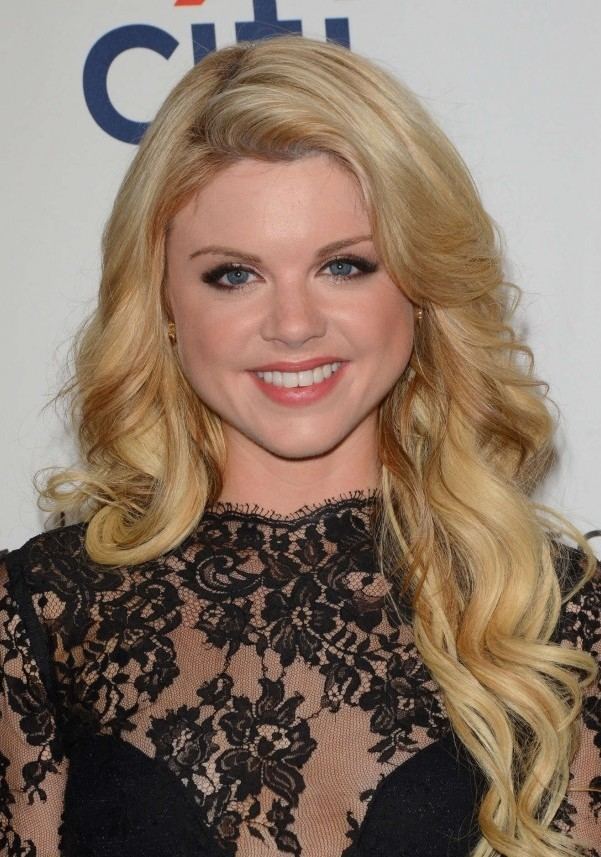 De Young is a native of Sacramento, California. She is a dancer, starting around the age of seven, with a focus in jazz, tap, and ballet. Additionally, she is a trained soprano and has various theater credits. She graduated from the American Musical and Dramatic Academy. After that, she landed a leading role as Ginny Thompson in the ABC Family series Bunheads. In 2014, she made a guest appearance in the sitcom Baby Daddy as Bailey, and Jenna Taylor on The Middle. In 2014, she was cast in the MTV sitcom Faking It as Lauren.
Personal life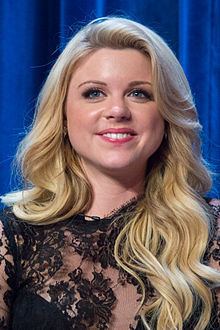 She and musician Tyler De Young were married on August 3, 2014.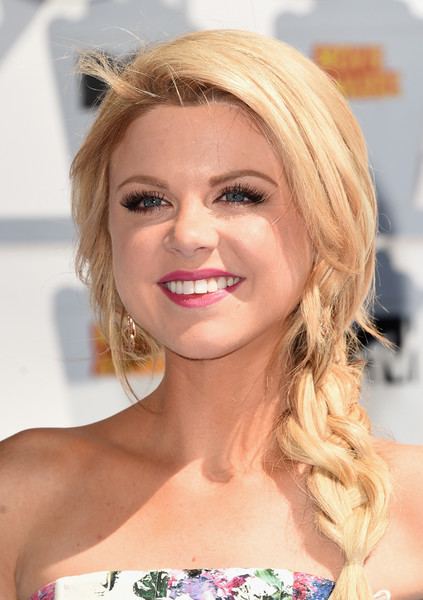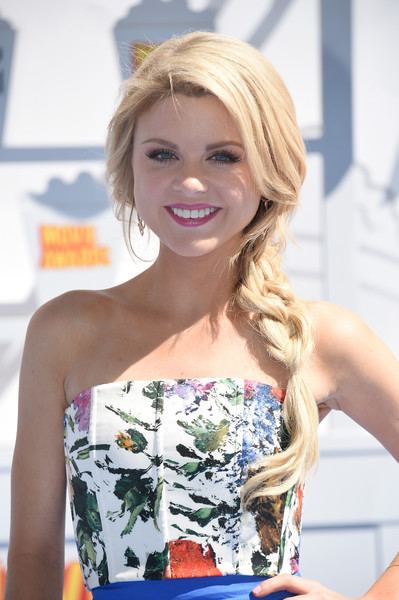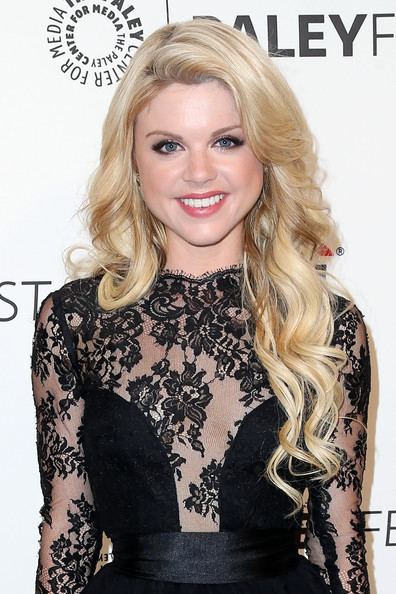 Filmography
Actress
2017
The Marvelous Mrs. Maisel (TV Series)
as
Imogene Cleary
- Four Minutes (2023) - Imogene Cleary
- The Testi-Roastial (2023) - Imogene Cleary
- How Do You Get to Carnegie Hall? (2022) - Imogene Cleary
- Ethan- Esther- Chaim (2022) - Imogene Cleary
- Maisel vs. Lennon: The Cut Contest (2022) - Imogene Cleary
- Everything Is Bellmore (2022) - Imogene Cleary
- Billy Jones and the Orgy Lamps (2022) - Imogene Cleary
- A Jewish Girl Walks Into the Apollo- (2019) - Imogene Cleary
- Kind of Bleau (2019) - Imogene Cleary
- It's the Sixties, Man! (2019) - Imogene Cleary
- All Alone (2018) - Imogene Cleary
- Mid-way to Mid-town (2018) - Imogene Cleary
- Someday- (2018) - Imogene Cleary
- Thank You and Good Night (2017) - Imogene Cleary
- Put That on Your Plate! (2017) - Imogene Cleary
- Doink (2017) - Imogene Cleary
- Ya Shivu v Bolshom Dome Na Kholme (2017) - Imogene Cleary
- The Disappointment of the Dionne Quintuplets (2017) - Imogene Cleary
- Because You Left (2017) - Imogene Cleary
- Pilot (2017) - Imogene Cleary
2016
Gilmore Girls: A Year in the Life (TV Mini Series)
as
Heidi
- Summer (2016) - Heidi
2014
Faking It (TV Series)
as
Lauren Cooper
- Up in Flames (2016) - Lauren Cooper
- Ex-Posed (2016) - Lauren Cooper
- Untitled (2016) - Lauren Cooper
- Game On (2016) - Lauren Cooper
- Spooking It (2016) - Lauren Cooper
- Third Wheels (2016) - Lauren Cooper
- Jagged Little Heart (2016) - Lauren Cooper
- Karmygeddon (2016) - Lauren Cooper
- Let's Hear It for the Oy (2016) - Lauren Cooper
- It's All Good (2016) - Lauren Cooper
- School's Out (2015) - Lauren Cooper
- The Deep End (2015) - Lauren Cooper
- Nuclear Prom (2015) - Lauren Cooper
- Prom Scare (2015) - Lauren Cooper
- Faking It- Again (2015) - Lauren Cooper
- Boiling Point (2015) - Lauren Cooper
- Saturday Fight Live (2015) - Lauren Cooper
- Future Tense (2015) - Lauren Cooper
- The Revengers: The Age of the Monocle (2015) - Lauren Cooper
- Stripped (2015) - Lauren Cooper
- Busted (2014) - Lauren Cooper
- Karmic Retribution (2014) - Lauren Cooper
- Zen and the Art of Pageantry (2014) - Lauren Cooper
- Date Expectations (2014) - Lauren Cooper
- The Ecstasy and the Agony (2014) - Lauren Cooper
- Present Tense (2014) - Lauren Cooper
- Lying Kings and Drama Queens (2014) - Lauren Cooper
- Lust in Translation (2014) - Lauren Cooper
- You Can't Handle the Truth or Dare (2014) - Lauren Cooper
- The Morning Aftermath (2014) - Lauren Cooper
- Burnt Toast (2014) - Lauren Cooper (as Bailey Buntain)
- Faking Up Is Hard to Do (2014) - Lauren Cooper (as Bailey Buntain)
- Three to Tango (2014) - Lauren Cooper (as Bailey Buntain)
- Remember the Croquembouche (2014) - Lauren Cooper (as Bailey Buntain)
- Know Thy Selfie (2014) - Lauren Cooper (as Bailey Buntain)
- We Shall Overcompensate (2014) - Lauren Cooper (as Bailey Buntain)
- Homecoming Out (2014) - Lauren Cooper (as Bailey Buntain)
- Pilot (2014) - Lauren Cooper (as Bailey Buntain)
2014
The Dollanganger Saga (TV Mini Series)
as
Carrie Dollanganger
- Petals on the Wind (2014) - Carrie Dollanganger (as Bailey Buntain)
2014
Baby Daddy (TV Series)
as
Bailey
- The Wingmom (2014) - Bailey (as Bailey Buntain)
2012
The Middle (TV Series)
as
Jenna Taylor
- From Orson with Love (2013) - Jenna Taylor (as Bailey Buntain)
- The Second Act (2012) - Jenna Taylor (as Bailey Buntain)
2012
Bunheads (TV Series)
as
Ginny Thompson
- Next (2013) - Ginny Thompson (as Bailey Buntain)
- It's Not a Mint (2013) - Ginny Thompson (as Bailey Buntain)
- There's Nothing Worse Than a Pantsuit (2013) - Ginny Thompson (as Bailey Buntain)
- Take the Vicuna (2013) - Ginny Thompson (as Bailey Buntain)
- The Astronaut and the Ballerina (2013) - Ginny Thompson (as Bailey Buntain)
- I'll Be Your Meyer Lansky (2013) - Ginny Thompson (as Bailey Buntain)
- Channing Tatum Is a Fine Actor (2013) - Ginny Thompson (as Bailey Buntain)
- You Wanna See Something? (2013) - Ginny Thompson (as Bailey Buntain)
- A Nutcracker in Paradise (2012) - Ginny Thompson (as Bailey Buntain)
- No One Takes Khaleesi's Dragons (2012) - Ginny Thompson (as Bailey Buntain)
- Blank Up, It's Time (2012) - Ginny Thompson (as Bailey Buntain)
- What's Your Damage, Heather? (2012) - Ginny Thompson (as Bailey Buntain)
- Movie Truck (2012) - Ginny Thompson (as Bailey Buntain)
- Money for Nothing (2012) - Ginny Thompson (as Bailey Buntain)
- Better Luck Next Year! (2012) - Ginny Thompson (as Bailey Buntain, credit only)
- Inherit the Wind (2012) - Ginny Thompson (as Bailey Buntain)
- For Fanny (2012) - Ginny Thompson (as Bailey Buntain)
- Pilot (2012) - Ginny Thompson (as Bailey Buntain)
Soundtrack
2014
The Dollanganger Saga (TV Mini Series) (performer - 1 episode)
- Petals on the Wind (2014) - (performer: "All Things Bright and Beautiful")
2013
Bunheads (TV Series) (performer - 1 episode)
- There's Nothing Worse Than a Pantsuit (2013) - (performer: "It's a Perfect Relationship" - uncredited)
Self
2012
81st Annual Hollywood Christmas Parade (TV Special)
as
Self (as Bailey Buntain)
References
Bailey De Young Wikipedia
(Text) CC BY-SA