Bagavathi is an Indian 2002 Tamil action romance film directed by A. Venkatesh, which features Vijay and Reemma Sen in the leading roles. Vadivelu, K. Vishwanath, Yugendran and Ashish Vidyarthi play other supporting roles, while Deva composed the music for the film. The movie was released on Diwali. It was declared as a Super-Hit at the box office. The film was also simultaneously released in Telugu and dubbed in Hindi with the same title.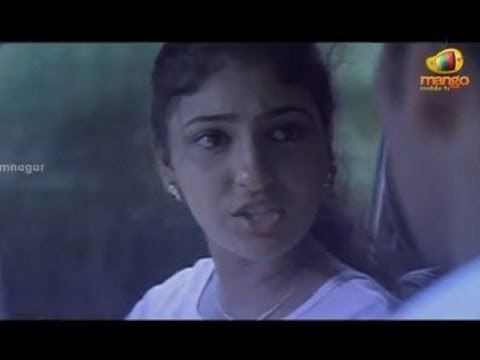 Bagavathi (Vijay) owns a tea shop come hotel near the Chennai High court. He lives with the aim of bringing up his younger brother Guna (Jai) as a doctor. He meets a modern girl called Anjali (Reemma Sen) while giving her a refill. She doesn't know that the refill is valuable for Bagavathy and so casually throws it away. He admonishes her for that and with the help of a receptionist gets it back. Anjali initially thinks that he is stingy but later when she sees him helping a lady whose daughter has gone into labour and was subsequently beaten up by a policeman she gains respect for him. Soon Bagavathy finds out that Anjali is the daughter of a Judge who is his friend.
Guna has a girlfriend named Priya with whom he accidentally develops a physical relationship. Guna hides this news from his brother. Guna's love is objected by Priya's father Easwarapandiyan (Ashish Vidyarthi) who fears for the loss of his status and name in society. Soon, during a college function, some goons sent by Easwarapandiyan beat up Guna. Bagavathy finds him and takes him to hospital and asks the help of his friend Anand (Yugendran) to safeguard his brother from the atrocities of Easwarapandiyan.
In an attempt to fulfill his brother's wish, Bagavathy tries to convince Priya's father to let her and Guna marry. Easwarapandiyan humilitates him by asking him to polish his shoes. Bagavathy does so but despite that Easwarapandiyan says that Guna will die. Guna attempts to marry Priya even without the knowledge of his brother. But Priya's father collapses the marriage and Guna is killed in front of Bagavathy. Anand is also killed after trying to defend Guna.
Guna, in his last moments, promises that he will be with his brother forever. After Guna's death, everyone comes to know Priya is pregnant due to the accidental relationship with Guna earlier. Bagavathi is reminded of his brother's last words and thinks his brother is going to be born again. Meanwhile, to protect his social status, Priya's father attempts to kill the child before it is being born. Bagavathi challenges him saying that the child will touch the earth. In order to do so Ganga (Thalaivasal Vijay) helps him to turn into a don to save his brother's child. With the help of Anjali, her mother and his tea shop helper Vadivelu Bagavathi overcomes all the hurdles put in his way by Priya's father and manages to protect Priya long enough to allow for safe birth of his brother's child. In the climax of the film, Bagavathy first kills Viboothi Ganesan (Ponnambalam), a henchman of Easwarapandiyan and finally kills Easwarapandiyan himself.
Vijay as Bagavathi
Reemma Sen as Anjali
Vadivelu as Vadivelu and Vibration
Jai as Guna
Ashish Vidyarthi as Easwarapandiyan, Priya's Father
Monica as Priya
Ponnambalam as Vibuthi Ganesan
Ilavarasu as Singamuthu
K. Vishwanath as The Chief Minister
Yugendran as Anand
Thalaivasal Vijay as Ganga
Seema as District Judge, Anjali's Mother
Sathyapriya as Priya's Mother
Vimalraj as Henchman
Bayilvan Ranganathan as Traffic police
Singamuthu as Nattamai
V. Swaminathan (special appearance)
Vijay was hesitant at first to take up a full mass hero subject and asked the director for 3 months time to think about it. The Crew approached Jyothika for the Lead role but turned down the offer due to date clashes and replaced by Reemma Sen.The director Venkatesh selected a newcomer, Jai, to play the role of Guna after seeing him at Jai's uncle, Deva's, recording studio — mentioning that the youngster looked like actor Vijay. Although his role in the film was relatively minimal, he has since gone on to appear in successful films such as Chennai 600028, Subramaniyapuram and Engeyum Eppodhum.
The film was shot at various locations including Chennai, Nellore and Vishakhapatnam.
The film released in the Diwali season alongside Ajith starrer Villain and Ramana. The film was released in Malaysia under the title Pasupathy. A dubbed version of the film in Telugu was prepared and released in late 2005. The film was awarded with the 'A' certificate by the Indian Censor Board, owing to its violence scenes.
The soundtrack consists of six songs composed by Deva. The lyrics were written by Vaali, Snehan, Pa. Vijay, Kalaikumar, Na. Muthukumar.