Country

India




Language spoken

Kannada




Area

48.25 km2


State

Karnataka




Region

Bayaluseeme




District

Bagalkot District




Colleges and Universities

Basaveshvara Engineering College, University of Horticultural Sciences, Bagalkot



Bagalkot or Bagalkote is a town in the Indian state of Karnataka. Bagalkote is the district headquarters of the Bagalkot district. It is one of the major towns in North Karnataka.
Contents
Map of Bagalkot
Badami caves bagalkot district
History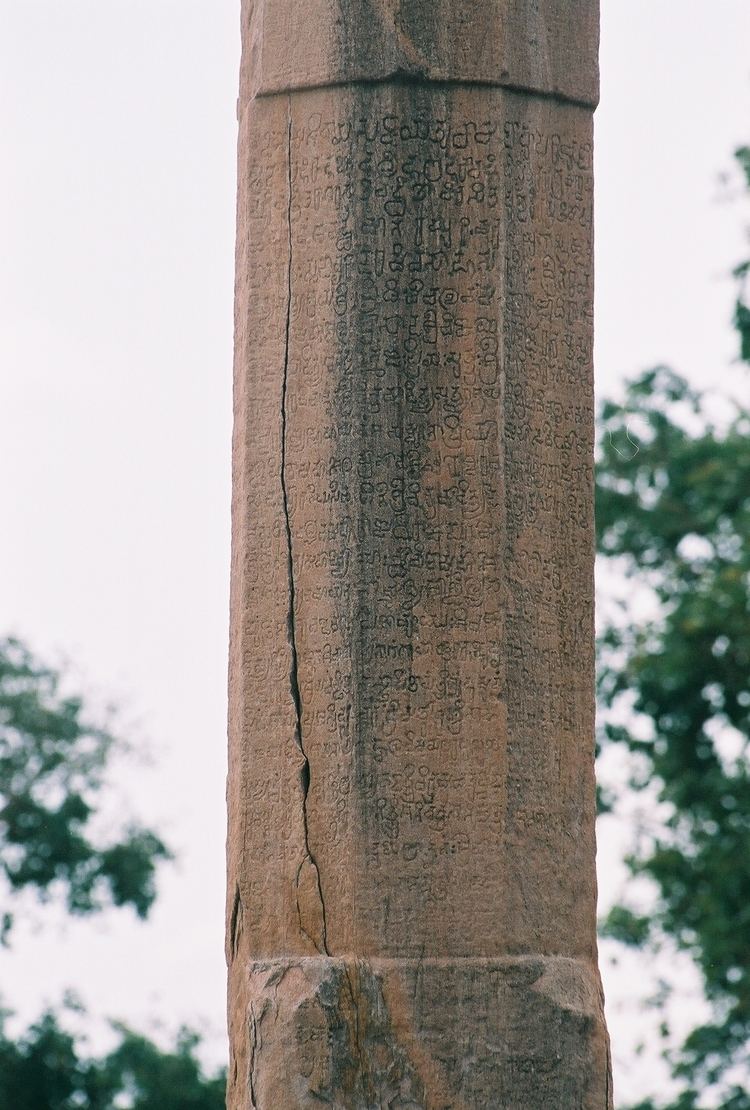 According to stone inscriptions in the surrounding area, the towns name was formerly Bagadige. According to legend, the town was given to the Bajantries (musicians) by Ravana, the king of Lanka who ruled this area. One of the Bijapur kings is said to have presented the town to his daughter as bangle money (a tradition in which the daughter is given money to buy bangles, sarees, gold ornaments from her parents after the marriage). Consequently the place acquired the name Bagdikot, which later became Bagalkot. Bagalkot remained under successive dominions of Vijayanagar emperors, Peshwas, Hyderali of Mysore, Maratha rulers, and finally the British in 1818. In 1865, it was established as a municipality and civic amenities were provided to the residents of Bagalkot. The place was a noted centre of freedom movement and the Unification movement.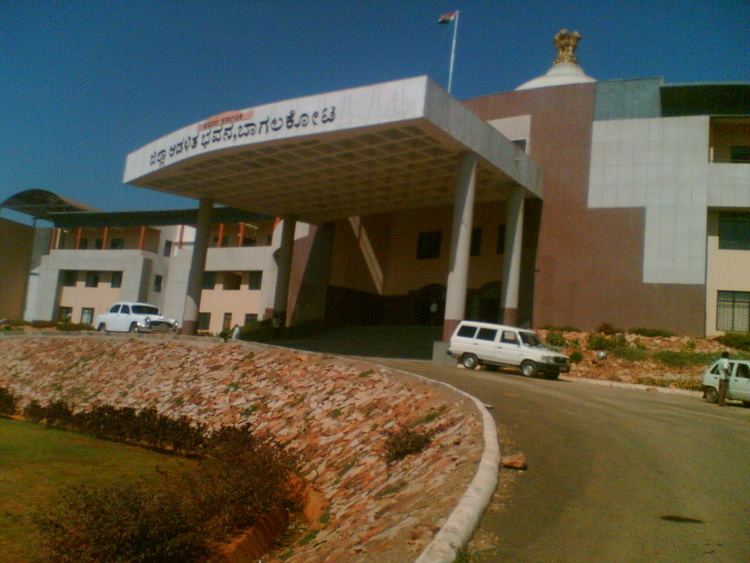 Old Bagalkot was consisting of Halepeth, Jainpeth, Killa, Hosapeth and Venkatapeth. Before arrival of railway line only Halepeth, Jainpeth and Killa were existing. ( at @ 1882 A C) After constructing Bagalkot railway station, cotton starts moving to Bagalkot from villages around. Cotton Gins developed close to railway station. Typical Gin consists of a ginning machine to separate cotton seeds from cotton. And a brahma ( hydraulic) press with vast area for storage and parking of bullock carts. Bagalkot was an important cotton export hub on Hutagi-Gadag railway line. New industries new business arrived in town. At the same time new settlement for town was established close to old town called Hosapeth. Migration starts to Hosapeth from around villages. This boom attracts migrants from Gujarat and Rajasthan too. After independence of India Bagalkot Udhyog ltd. started a cement factory 3 km away on west side. To hold increased population one more new settlement established close to town on west side of town named Venkatapeth. Named against Ancient Venkateshwara temple.
Today, Bagalkot is divided into two parts — the new Bagalkote or Navanagar and the old Bagalkote town. The construction of new town became necessary following submergence of parts of old town due to construction of Almatti dam. Navanagar is a planned town with grid pattern layout with wide roads, parks, and other amenities.
Geography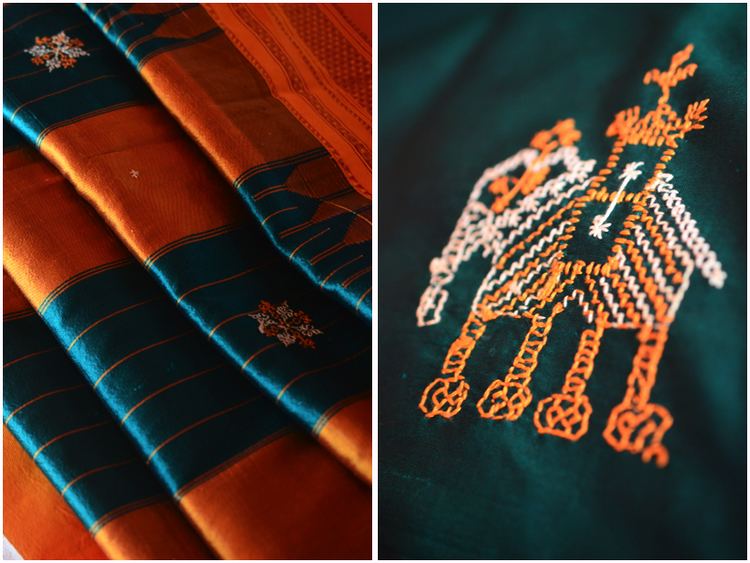 Bagalkote is located at 16.18°N 75.7°E? / 16.18; 75.7. It has an average elevation of 533 metres (1,749 ft). It is situated on the bank of the river Ghataprabha.
Holi Habba (Festival of Colours)

Bagalkot is famous for its "Holi Habba" i.e. Festival of Colours. It is said that Bagalkot ranks second to Kolkata in the way it celebrates Rang Panchami. The festive is celebrated across 4 days, with the first day for Kama Dahanam followed by 3 days of playing colours. Holi is celebrated with lot of alacrity and grandeur by the people of Bagalkot. It also symbolises religious unity and harmony where people of all sects come together to celebrate it. There are 5 different localities called as "Onees" namely jainpeth, hosapeth, halpeth, killa and venkatpeth hosapeth being the largest in area. In earlier times, Holi was celebrated over 6 days, with the each of last 5 days dedicated to the five "Onees" to celebrate colour separately. However, this was reduced to three days for security reasons.
Bagalkot cuisine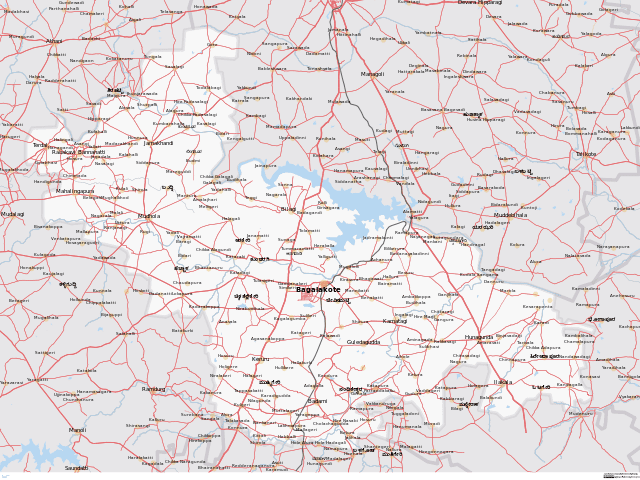 Amingad in Hunagunda Taluk is known for Amingad karadantu, a sweet dish.
References
Bagalkot Wikipedia
(Text) CC BY-SA
(,)http://upload.wikimedia.org/wikipedia/commons/7/7f/8th_century_Kannada_inscription_on_victory_pillar_at_Pattadakal.jpg(,)http://upload.wikimedia.org/wikipedia/commons/4/45/Bagalkot_ZP.jpg(,)http://upload.wikimedia.org/wikipedia/commons/5/52/Pillar_relief_sculpture_at_the_Durga_temple_in_Aihole.jpg(,)http://i.ytimg.com/vi/QiFd-rBJDSs/0.jpg
(,)http://1.bp.blogspot.com/-vJCCG-OUiPM/UitUCkmof6I/AAAAAAAABGo/8KOKIVY_-hU/s1600/ikal-1.jpg(,)http://cache2.asset-cache.net/gc/457504909-pattadkall-temples-gettyimages.jpg%3Fv%3D1%26c%3DIWSAsset%26k%3D2%26d%3DfAqqV54xeCfNgRCPoCT3EjiFREP2R94DZuteAaCNlj%252F5p9jhPE0ngG50Rtk2H4zy(,)http://upload.wikimedia.org/wikipedia/commons/7/78/Kannada_Wikipedia_Workshop_at_Bagalkot_16.jpg(,)http://upload.wikimedia.org/wikipedia/commons/2/20/Kannada_Wikipedia_Workshop_at_Bagalkot_14.jpg(,)http://mw2.google.com/mw-panoramio/photos/medium/98919305.jpg(,)http://mw2.google.com/mw-panoramio/photos/medium/98919276.jpg(,)http://mw2.google.com/mw-panoramio/photos/medium/98919334.jpg
(,)http://upload.wikimedia.org/wikipedia/commons/thumb/2/26/BagalkotDistrictMap-la.svg/640px-BagalkotDistrictMap-la.svg.png(,)http://www.legacykarnataka.com/map/bagalkot_big.jpg(,)http://www.homatherapyindia.com/sites/default/files/bagalkot.GIF
(,)http://photos.wikimapia.org/p/00/00/96/52/06_big.jpg(,)http://nammabagalkot.in/files/2014/04/sunset-975x350.jpg(,)http://www.southindia-tour.com/karnataka/gifs/vidhana-soudha-bangalore-karnataka.jpg(,)http://upload.wikimedia.org/wikipedia/commons/3/35/Shakambari_temple_near_Badami.JPG
(,)http://cache1.asset-cache.net/gc/450784035-ruins-of-temples-pattadakal-bagalkot-gettyimages.jpg%3Fv%3D1%26c%3DIWSAsset%26k%3D2%26d%3Dc8eNbGy3XA%252FVr6sE8wV7Ct4yfWzXfCUrmEjC%252B%252Ba%252FQXeUlmSnWFpxDSZlh4zRpU18(,)http://cache3.asset-cache.net/gc/450784015-carving-on-a-temple-badami-bagalkot-gettyimages.jpg%3Fv%3D1%26c%3DIWSAsset%26k%3D2%26d%3Del60qNk1V8g%252FLwHztBWrmAo7z1N4tVNBGwTaytkFuIxOQhf83JgHxtPF6bDVwHL4(,)http://cache3.asset-cache.net/gc/450784033-facade-of-a-temple-pattadakal-bagalkot-gettyimages.jpg%3Fv%3D1%26c%3DIWSAsset%26k%3D2%26d%3DYRKwMCsIV7nE88yqrAKSJnRL49GChGIdWl8BKWv0tXzAC2dqllvRpzkNyRpkt5Ib(,)https://i.ytimg.com/vi/KBztV7Rkspg/0.jpg
(,)http://media-cdn.tripadvisor.com/media/photo-s/03/cf/e2/ec/uma-maheshwari-temple.jpg(,)http://www.holidayiq.com/images/attractions/Jain_Temple_Bagalkot_10455.jpg(,)http://img1.holidayiq.com/photos/13/1348725660-10440-jpg-images-attractions-619x240-1405693848-cropped.jpg(,)http://www.holidayiq.com/images/attractions/Badami_Fort_Bagalkot_10441.jpg(,)http://media-cdn.tripadvisor.com/media/photo-s/04/98/29/b4/kanthi-resorts.jpg(,)http://im.hunt.in/cg/Hampi/City-Guide/KasiViswanathan-Temple-Pattadakal.jpg(,)http://im.hunt.in/cg/bijapur/City-Guide/badami-bijapur.jpg(,)http://im.hunt.in/cg/bijapur/City-Guide/Places-near-Bijapur.jpg(,)http://farm2.static.flickr.com/1327/843231562_7876374fdd.jpg