Similar

Vodka, WKD Original Vodka, Rum, Vana Tallinn, Cider
Vlog sweet sweet sweetness smirnoff ice bacardi breezer daily drink 58
Bacardi Breezer, Breezer for short, is a fruit–based alcopop with 4.4% alcohol in Australia, 4%/5% Canada, in Europe, 6.6% in the United Kingdom, and 4.8% in India. It comes in a variety of fruit flavours: lemon, peach, pineapple, apple, ruby grapefruit, lime, orange, blackberry, watermelon, cranberry, coconut, raspberry, blueberry, pomegranate, strawberry, and mango, and it is also available in both chocolate and piña colada flavours. A number of the flavours are available in the Half Sugar range.
Contents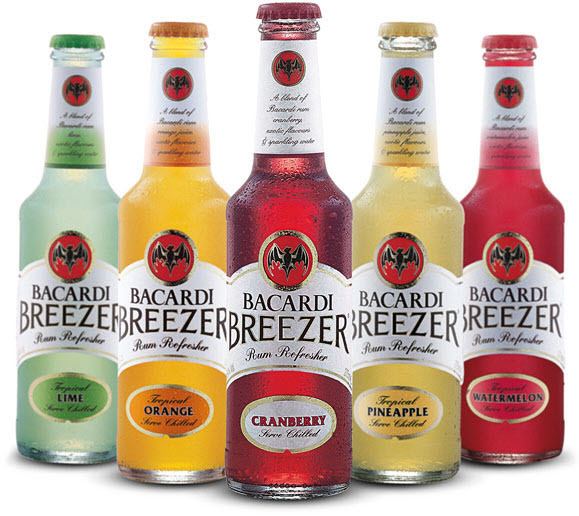 The drink is particularly popular in India, Europe (especially the UK), Israel, Canada, and Australia, and is also available in China. In India, Bacardi Breezer was the first entrant in the ready to drink category and is currently the market leader in its segment. In Thailand Breezers are actually wine coolers but still give the appearance that they contain fruits.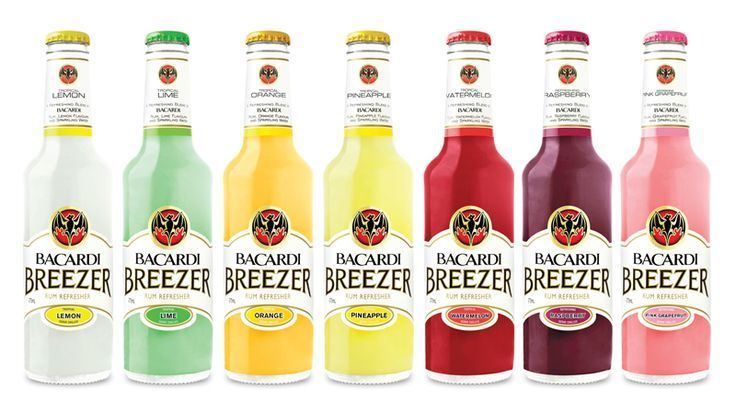 A new fruit wine–based variant has been released, called Breezer Spritzer.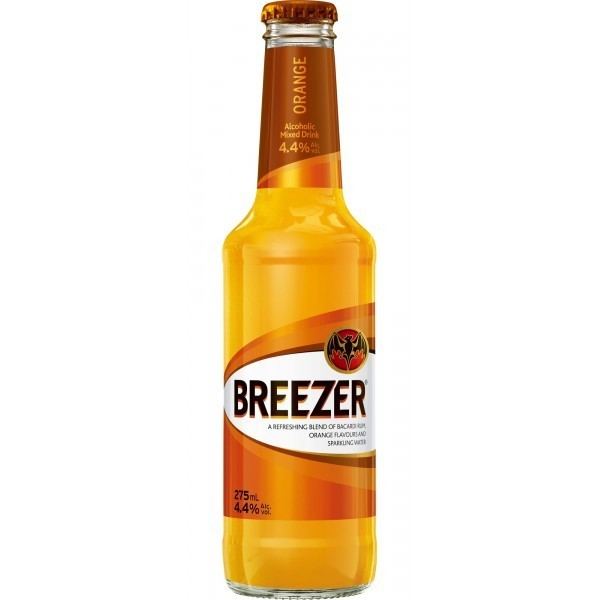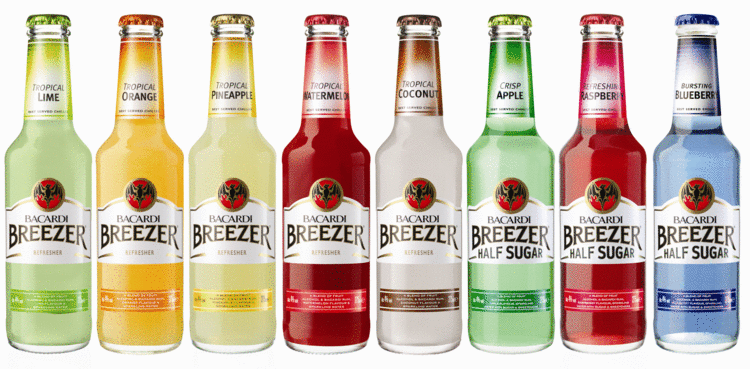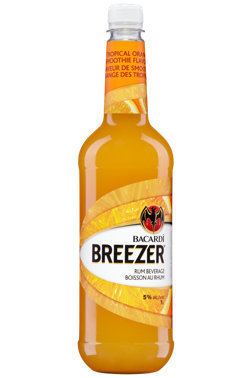 References
Bacardi Breezer Wikipedia
(Text) CC BY-SA