The film received generally favorable reviews and was a modest box-office success during its original run, eventually grossing $26 million. The film launched a subsequent television show, running from 1988 to 1989, and was nominated for two Golden Globe Awards.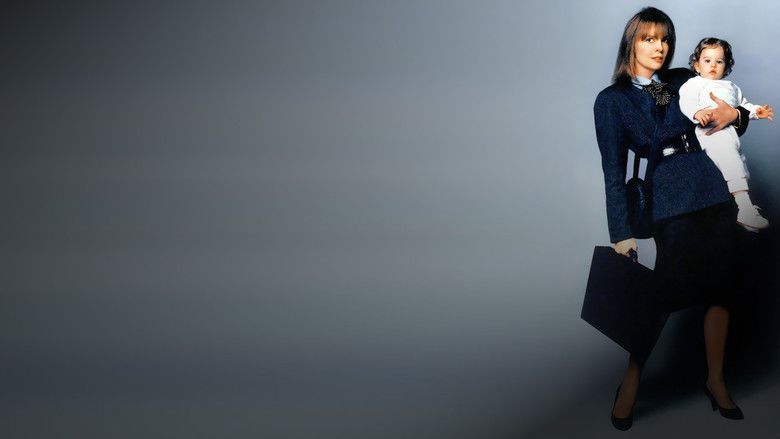 J.C. Wiatt (Diane Keaton) is a driven Manhattan career woman (nicknamed the "Tiger Lady") typical of the 1980s whose fast-paced life leaves her with no time for romance or relaxation (or as the narrator in the beginning puts it she works "5 to 9"), though she derives pleasure from her frantic schedule and demanding job. She works as a management consultant and lives with an investment banker, Steven Buchner (Harold Ramis), whose job and life are likewise hectic. Her life is thrown into turmoil when she inherits a toddler, Elizabeth (twins Kristina and Michelle Kennedy), from a deceased cousin whom she had not seen in over 30 years.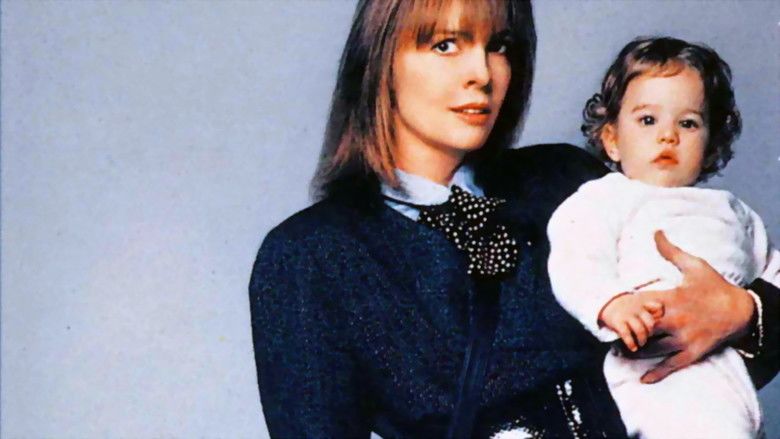 J.C. tries to give Elizabeth up for adoption but finds that she has grown too attached to the child, forcing a reevaluation of her priorities. When Steven learns of this, he is not thrilled. J.C. explains to Steven that a lot of working people raise kids and she believes she can, too. Steven is aware of that but tells J.C. that he just can't raise the baby with her as raising children just doesn't fit into his hectic life. Steven packs his belongings and moves out. J.C. is left to raise the child on her own, though she hires a nanny to watch Elizabeth while she's at work.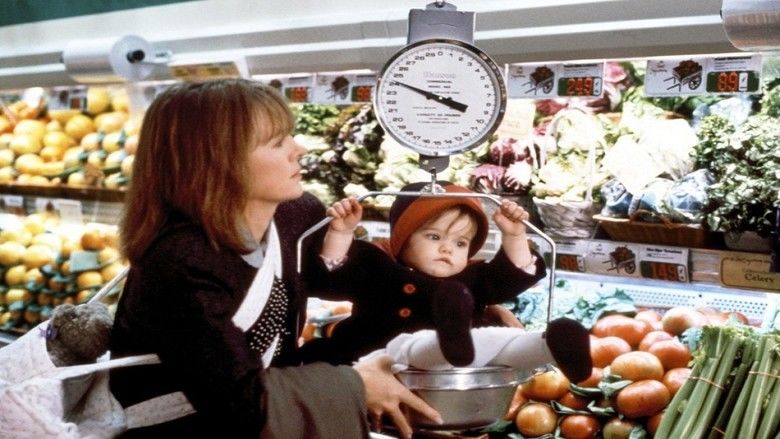 Her boss, Fritz Curtis (Sam Wanamaker) tells her that Hughes Larrabee (Pat Hingle), the head of "The Food Chain," a major organization that owns and operates many brands of foods, is looking for someone to manage The Food Chain account. Fritz tells J.C. that landing this account could make her a partner. J.C. manages to land the account with her tough business attitude and is put in charge of it. Fritz also decides that Ken Arrenberg (James Spader), J.C.'s young apprentice whom she also recruited 2 years ago, is ready for the big time and will be on her team with the Food Chain account.
Caring for the child soon occupies much of her time and her career begins to suffer, especially when she starts bringing Elizabeth to classes that are intended to help boost babies' intelligence. As a result, Ken starts taking up the slack on the Food Chain account without J.C.'s consent, though it pleases Fritz and Larrabee. This starts to get on J.C.'s nerves, especially when Ken starts making decisions without her. J.C. tells Fritz that she wants Ken off the Food Chain account but instead to her surprise, Fritz tells her that he's decided that for the good of the account and the company, he's going to take her off the Food Chain account and have Ken take over as the one in charge of it. J.C. is offended as she got them the account in the first place. Fritz, knowing how unstable J.C. has become, tells her that he can't afford to take risks with the Food Chain account. He tells J.C. that he wants her to do low profile accounts from now on as he feels they would be better suited for her now that she is raising a child. J.C. has too much pride to take such a big step down and quits her job instead.
She moves into a house in the country in Vermont. Purchasing the home without first having seen it in person or having it inspected she finds it is riddled with problems (failing plumbing and heating, lack of water, bad roof). Suffering a nervous breakdown and on the brink of financial collapse, she sees an opportunity to sell baby food applesauce she had concocted for Elizabeth from fresh ingredients. Amid the clamor for her new products she develops a relationship with local veterinarian Jeff Cooper (Sam Shepard). At first annoyed by him, she is opposed to Jeff's overtures and is focused now on returning to New York as fast as possible. Finding a buyer for the house proves almost impossible as it was for sale for 5 years and she was the only interested buyer.
After a rough start she succeeds in selling "Country Baby", her gourmet baby food, and soon business is booming. Orders for it start pouring in from all over America. J.C. and Jeff start to grow closer, even Elizabeth grows fond of him. Finally, her old boss Fritz and his client, Larrabee take notice. The Food Chain offers to buy her company for millions, take her product nationwide, and give her back her career and high-prestige life. On the brink of accepting, she decides that she can grow her enterprise on her own without having to sacrifice her personal life. She returns to Vermont, to her new lover and adopted daughter.
Diane Keaton as J.C. Wiatt
Sam Shepard as Dr. Jeff Cooper
Harold Ramis as Steven Buchner
Sam Wanamaker as Fritz Curtis
James Spader as Ken Arrenberg
Pat Hingle as Hughes Larrabee
Britt Leach as Verne Boone
Annie Golden as Nanny
Linda Ellerbee as Narrator
Kim Sebastian as Robin
Mary Gross as Charlotte Elkman
Kristina & Michelle Kennedy as Baby Elizabeth
The film was shot on location in Los Angeles, New York City and Peru, Vermont. Filming took place between November 5, 1986 and February 3, 1987.
Baby Boom was favorably received by audiences and critics alike. The Rotten Tomatoes criticism aggregation website ranks it at 76% fresh (positive) from 17 reviews.
Diane Keaton's performance was singled out by Pauline Kael from The New Yorker, who described it as "a glorious comedy performance that rides over many of the inanities in this picture (...) Keaton is smashing: the Tiger Lady's having all this drive is played for farce and Keaton keeps you alert to every shade of pride and panic the character feels. She's an ultra-feminine executive, a wide-eyed charmer, with a breathless ditziness that may remind you of Jean Arthur in THE MORE THE MERRIER."
Golden Globe for Best Actress in a Comedy or Musical - Diane Keaton (Nominated)
Golden Globe Best Motion Picture Comedy or Musical (Nominated)
National Society of Film Critics Award for Best Actress - Diane Keaton (Nominated)
American Comedy Awards Funniest Actress in a Motion Picture - Diane Keaton (Nominated)
It earned a respectable USD$1,608,924 in its opening weekend in the U.S. and earned approximately $26,712,476 in its entire run.
The film debuted strongly on VHS.