Developer(s)

Z-Axis




Genre(s)

Racing, sports


Publisher(s)

AKA Acclaim




Mode(s)

multiplayer


Platform(s)

GameCube, PlayStation 2, Xbox


Release date(s)

XboxNA: November 10, 2002EU: December 6, 2002PlayStation 2NA: November 16, 2002EU: December 5, 2003GameCubeNA: November 24, 2002EU: February 7, 2003




Similar

Dave Mirra Freestyle BMX 2, Dave Mirra Freestyle BMX, Dave Mirra Freestyle BMX 3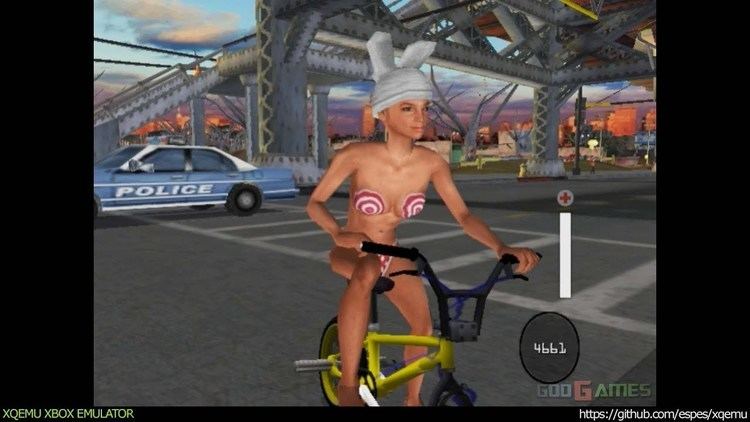 BMX XXX is a 2002 video game published by Acclaim Entertainment under their AKA Acclaim banner for the Xbox, Nintendo GameCube and PlayStation 2 and developed by Z-Axis. While primarily a BMX-based action Sports title, it earned most of its notoriety for containing nudity, foul language and adult humor. The game allows the player to create female characters that are fully topless and view live-action video clips of real life strippers, also with bare breasts. Consequently, BMX XXX was initially denied classification in Australia. In North America, while the game is available uncensored on the GameCube and Xbox, all naked breasts are covered in the PlayStation 2 version. While the adult content garnered a great deal of publicity for the game, it was almost entirely negative, and it was eventually released to mediocre reviews and poor sales.
Contents
Production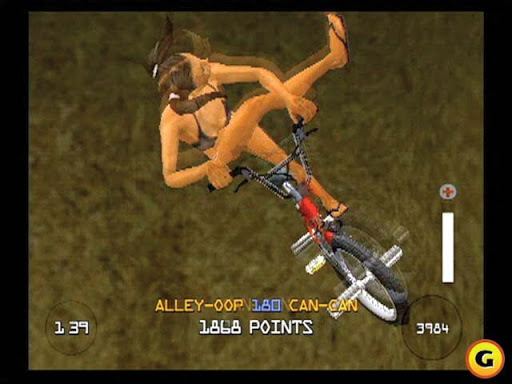 BMX XXX builds on the earlier work done by Z-Axis on Dave Mirra Freestyle BMX, their previous BMX title featuring and endorsed by professional BMX rider Dave Mirra. During development of the new game, publisher Acclaim Entertainment decided to style the game after a raunchy sex comedy movie. It is commonly believed that the origins of this decision came when Acclaim saw what was shaping up to be an extremely subpar game, and so, in an effort to salvage the time and money already invested in it, they decided to add the vulgar humor and naked women in an effort to muster up publicity and hopefully turn that into sales. When Mirra found out about the content in the game, he refused to endorse the product and took legal action against publisher Acclaim in order to prevent any further implication of his involvement in the game. Mirra was successful in getting the courts to block Acclaim from using his name in association with the game, and the title was then shortened to its final name, BMX XXX.
Reception
The game received "mixed" reviews on all Platform(s) according to video game review aggregator Metacritic.
Controversy
At the time of BMX XXX's release, sexual humor and nudity were not widely explored themes in mainstream video games. As a result, Acclaim's attempt to drum up publicity for the game was a rousing success, although the publicity achieved was not positive. Television news outlets reported that Wal-Mart, Toys R Us and most major IEMA retailers in the United States declined to carry the game in their stores due to the nudity. Then, Sony Computer Entertainment of America refused to allow the game to be published for the PlayStation 2 until the nudity was censored. In the end, sales were abysmal: under 100,000 copies were sold across all three platforms. The game was not greeted with controversy in Europe, but it was not met with sales success either. In Australia, it was sold with the sexual content removed entirely. BMX XXX, along with several other poorly performing titles, contributed to Acclaim Entertainment filing for bankruptcy in 2004.
References
BMX XXX Wikipedia
(Text) CC BY-SA