BBMak (Barry, Burns, McNally) were an English pop/rock group consisting of Mark Barry, Christian Burns and Stephen McNally. Together they sold three million albums and had hit singles worldwide between 1999 and 2003 when they disbanded. The band guest starred on ABC's All my children in 2000 and Disney's Even Stevens in 2001. They also featured on many movie soundtracks.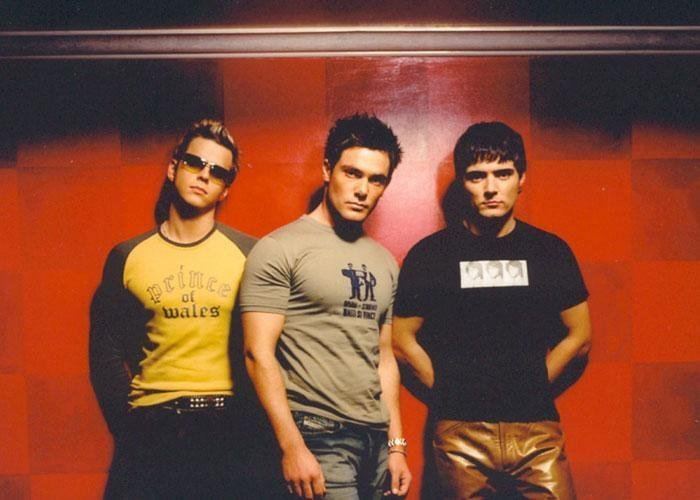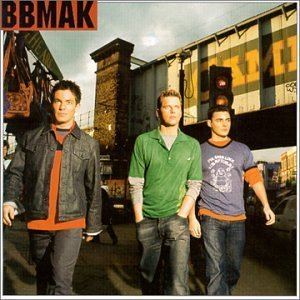 In 1999, when the group's debut single "Back Here" was released, it made it into the Top 40 in the United Kingdom. BBMak's debut album, Sooner or Later, was released in 2000 and sold over one million copies, giving the re-release of "Back Here" more publicity and the single eventually climbed to No. 5 on the UK Singles Chart, No. 13 on the US Billboard Hot 100 chart, and No. 1 for 11 weeks on the US adult contemporary chart. The UK single included the group's rendition of the Extreme song "More Than Words", showcasing the band's rich harmony skills.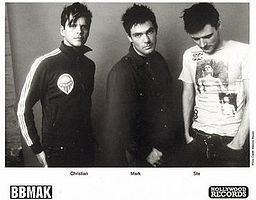 The band's next single, "Still on Your Side", reached No. 8 in the UK and No. 54 in the US. BBMak closed that year with a sold out 26 date US concert tour and a live performance on MTV's Times Square New Year's Eve special. In 2001, BBMak released a DVD called Sooner or Later: Our First Year in America and their third single, "Ghost of You and Me", peaked at No. 8 on the US adult contemporary chart.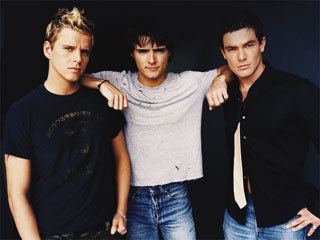 In July 2001, BBMak had the track "Miss You More" featured on the soundtrack to The Princess Diaries. Later that year in October, Christian Burns' vocals were featured along with those of 'N Sync's Lance Bass and Joey Fatone, Mandy Moore and True Vibe on the single "On the Line" for the film of the same name. The song "Don't Look Down" was also featured on the On the Line soundtrack. The "Out of Reach" track from the album Into Your Head appeared in one of the episodes of the Lizzie McGuire hit TV series season 2. The band contributed a song titled "Always Know Where You Are" to Disney's Treasure Planet soundtrack in 2002. BBMak also covered the song "Do You Believe in Magic" for Disney's Peter Pan sequel, Return to Never Land, which also had great success in North America.
In August 2002, BBMak released their second album titled Into Your Head, which reintroduced the group with more emphasis on harmonies. The album reached No. 25 on the Billboard 200. The first single from it, "Out of My Heart (Into Your Head)," peaked at No. 56 on the Hot 100 chart and No. 25 on the adult contemporary chart. In 2003, their next single "Staring Into Space" was released in select countries.
BBMak broke up in 2003, after having released two full-length studio albums with seven singles and three live DVDs, reaching three million records sold worldwide.
Burns formed a new band called Inhaler, later renamed The Bleach Works. He has worked with DJ Tiësto and released the single "In the Dark" featuring Burns. He has also gone on to release his debut solo album called Simple Modern Answers in 2013. He is currently collaborating with musician Brian Transeau on the electronic music band All Hail the Silence, along with various other projects.
McNally joined the Liverpool rock band 10 Reasons to Live, as lead singer and rhythm guitar player. He also writes for Indemand Music UK. Barry is writing with his new band, Fresno, and recording demos and writing songs as a solo artist.
Mark Barry – vocals
Christian Burns – vocals, rhythm guitar
Stephen McNally – vocals, lead guitar
"Back Here" *UK & US version Directed by Dani Jacobs
"Still on Your Side" *UK version Directed by Dani Jacobs
"Ghost of You and Me" *Directed by Nigel Dick
"Out of My Heart" * Directed by Katie Bell
"Staring into Space" *Directed by Katie Bell
2001 - Music in High Places: Live In Vietnam (DVD/VHS)
2001 - Sooner or Later: Our First Year in America (DVD/VHS)
2002 - Out of My Heart (Into Your Head) (DVD)