Native name

中条 あやみ




Occupation

Actress, model


Height

1.7 m




Nationality

Japanese


Name

Ayami Nakajo




Years active

2011 -







Born

February 4, 1997 (age 26) (

1997-02-04

) Osaka, Japan


Movies and TV shows

Setoutsumi, Fatal Frame, Summer Nude, Litchi Hikari Club


Similar

Nana Komatsu, Ayaka Miyoshi, Suzu Hirose, Aoi Morikawa, Yua Shinkawa
Ayami nakajo message at tgc 16 a w
Ayami Nakajo (中条 あやみ, Nakajō Ayami, born February 4, 1997) is a Japanese actress and model who is affiliated with Ten Carat.
Contents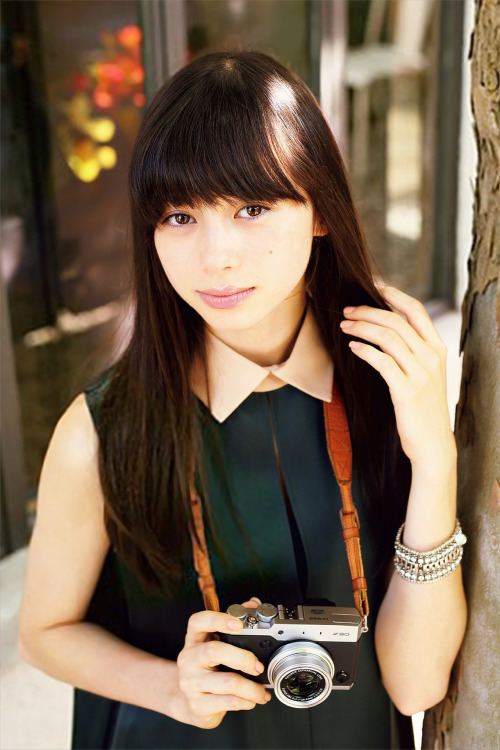 Ayami nakajo paris fashion week 26 january 2016 show chanel janvier
Biography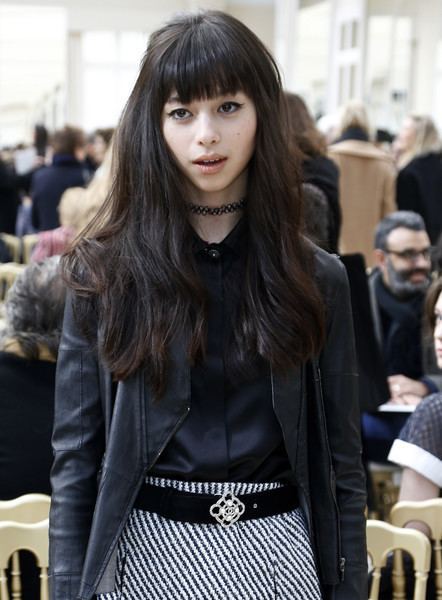 Nakajō was born in Osaka. In 2011, she auditioned in Miss Seventeen to apply for an exclusive model in the female fashion magazine Seventeen. She was selected in the Grand Prix with models such as Yua Shinkawa.
In 2012, Nakajō first participated as a model in Tokyo Girls Collection to the 2012S/S.
Early life
She was born in Osaka in 1997. Nakajō's family structure is father, mother, and daughter.
She played badminton during high school as a junior.
Actress
In 2012, Nakajō debuted in the television drama, Kuro no Jokyōshi, as Yuyaku Umehara.
In 2014, her first starring role in a film was Gekijōban Zero.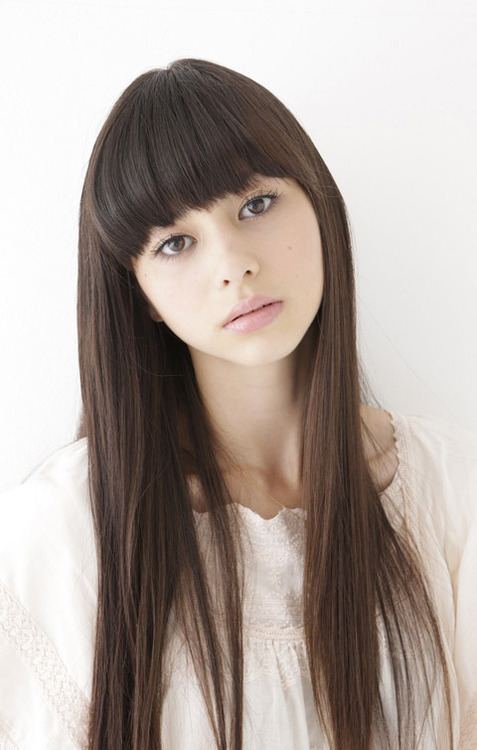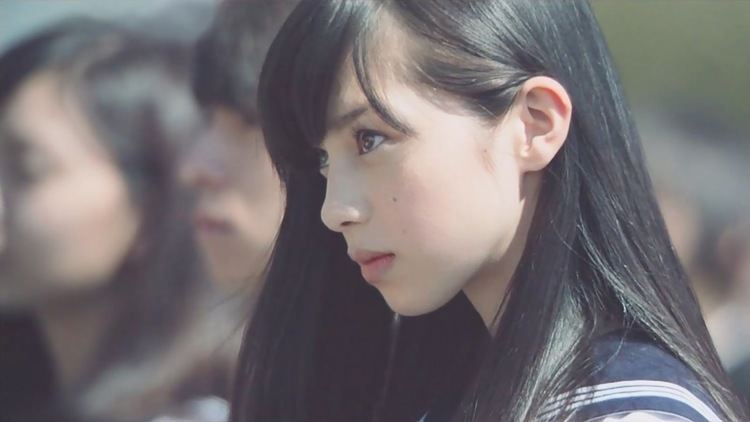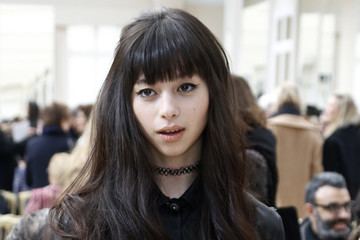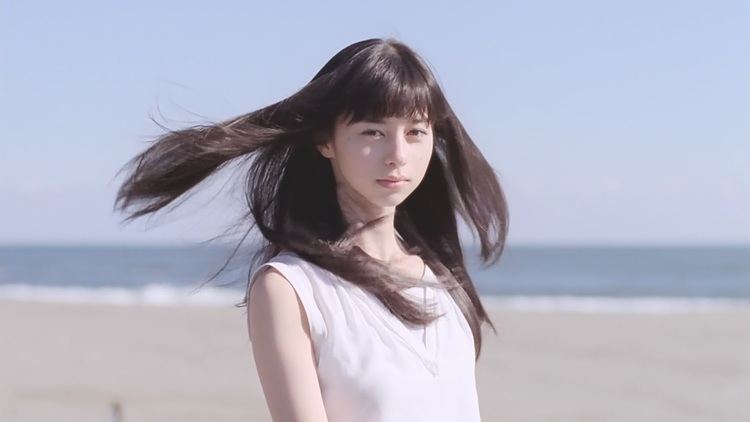 Filmography
Actress
2023
Tokyo MER
as
Hina Tsurumaki
2021
Love You as the World Ends (TV Series)
as
Kurumi Ogasawara
2021
Tokyo MER (TV Series)
as
Hina Tsurumaki / Tsurumaki Hina
- Life will not be saved just by waiting (2021) - Tsurumaki Hina
2020
Enmadô Sara no Suiri Kitan (TV Mini Series)
as
Sara Enmado
- Episode #1.8 (2020) - Sara Enmado
- Episode #1.7 (2020) - Sara Enmado
- Episode #1.6 (2020) - Sara Enmado
- Episode #1.5 (2020) - Sara Enmado
- Episode #1.4 (2020) - Sara Enmado
- Episode #1.3 (2020) - Sara Enmado
- Episode #1.2 (2020) - Sara Enmado
- Episode #1.1 (2020) - Sara Enmado
2020
Flight Over The Water
as
Haruka Tôdô
2019
White Uniform (TV Mini Series)
as
Haruka Tachibana
- Episode #1.10 (2019) - Haruka Tachibana
- Episode #1.9 (2019) - Haruka Tachibana
- Episode #1.8 (2019) - Haruka Tachibana
- Episode #1.7 (2019) - Haruka Tachibana
- Episode #1.6 (2019) - Haruka Tachibana
- Episode #1.5 (2019) - Haruka Tachibana
- Episode #1.4 (2019) - Haruka Tachibana
- Episode #1.3 (2019) - Haruka Tachibana
- Episode #1.2 (2019) - Haruka Tachibana
- Episode #1.1 (2019) - Haruka Tachibana
2019
Snow Flower
as
Miyuki Hirai
2018
Nisekoi: False Love
as
Chitoge Kirisaki
2018
Real Girl
as
Iroha Igarashi
2018
3D Kanojo Real Girl (TV Series)
2017
Fukumen-kei Noise
as
Nino Arisugawa
2017
Let's Go Jets
as
Ayano Tamaki
2016
Seto and Utsumi
as
Utsumi
2016
Stranger: bakemono ga jiken wo abaku (TV Movie)
as
Maria
2015
Hontô ni atta Kowai Hanashi Summer Special 2015 (TV Movie)
2015
She (TV Mini Series)
- Episode #1.5 (2015)
- Episode #1.4 (2015)
- Episode #1.3 (2015)
- Episode #1.2 (2015)
- Episode #1.1 (2015)
2014
Fatal Frame
as
Aya Tsukimori
2013
Summer Nude (TV Mini Series)
as
Ichise Mami
2012
The Female Teacher in Black (TV Mini Series)
as
Umehara Yu
- Episode #1.10 (2012) - Umehara Yu
- Episode #1.9 (2012) - Umehara Yu
- Episode #1.8 (2012) - Umehara Yu
- Episode #1.7 (2012) - Umehara Yu
- Episode #1.6 (2012) - Umehara Yu
- Episode #1.5 (2012) - Umehara Yu
- Episode #1.4 (2012) - Umehara Yu
- Episode #1.3 (2012) - Umehara Yu
- Episode #1.2 (2012) - Umehara Yu
- Episode #1.1 (2012) - Umehara Yu
Self
2020
Sekai Kurabete Mitara (TV Series)
as
Self
- 2-Jikan Special Fried food in the world (2020) - Self
2020
56-nenme no Shitsuren (TV Special)
as
Nakagawa Saori
2018
VS Arashi (TV Series)
as
Self
- Akuma no Temariuta Special Drama Team VS Ozawa Kazuhiro (Speedwagon), Maruyama Karina (2019) - Self
- Nisekoi Movie Team VS TKO (2018) - Self
Archive Footage
2022
Love You as the World Ends (TV Series)
as
Kurumi Ogasawara
- Episode #4.5 (2023) - Kurumi Ogasawara
- Episode #4.4 (2023) - Kurumi Ogasawara
- Episode #4.3 (2023) - Kurumi Ogasawara
- Episode #3.2 (2022) - Kurumi Ogasawara (credit only)
References
Ayami Nakajo Wikipedia
(Text) CC BY-SA