After feuding with his father, a local judge (Prithviraj Kapoor), Raj Raghunath (Raj Kapoor) leaves home and falls in with petty criminal Jagga (K.N. Singh). But when he realizes that his new friend was a key figure in a painful saga from his familys past, Raj kills Jagga. Because the crime was committed in the elder Raghunaths jurisdiction, Rajs case is set to be heard by his father. Backed by his long-lost love, a lawyer named Rita (Nargis), Raj prepares for his moment of truth.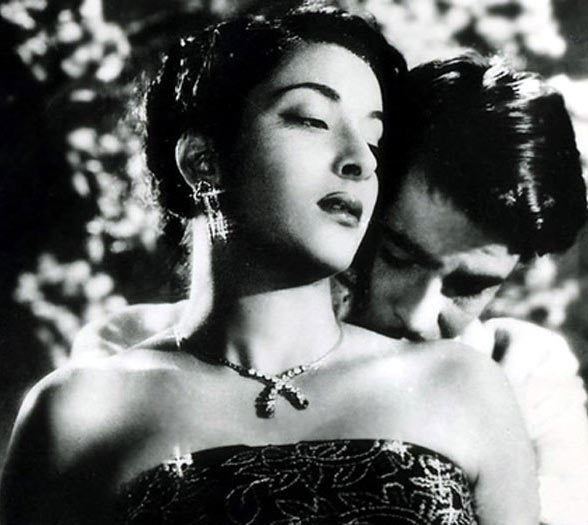 Awara (Hindi: Avara, meaning "Tramp"; also written Awara and Awaara) is a 1951 Hindi film directed and produced by Raj Kapoor who also plays the leading role. Music was composed by the team of Shankar Jaikishan. Kapoors real-life father Prithviraj Kapoor stars as his on-screen father Judge Raghunath. Kapoors youngest real-life brother Shashi Kapoor plays the younger version of his character. Prithivirajs father Dewan Bashwanath Kapoor also played a cameo role in his only film appearance.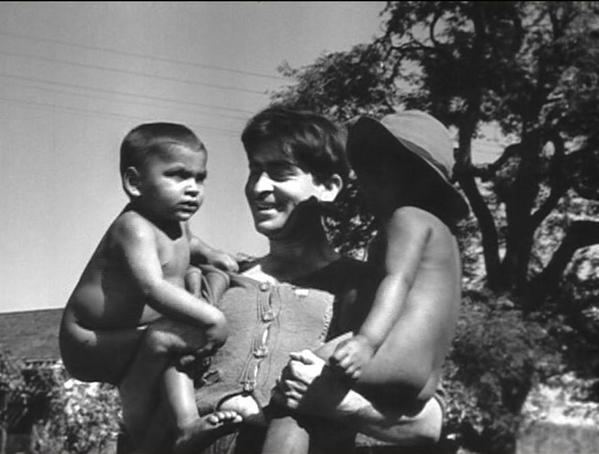 The film centrs on the intertwining lives of poor Raj (Kapoor) and privileged Rita (Nargis). In the film, Kapoors poor, innocent "little tramp" character references Charlie Chaplin and was further developed in other Kapoor films such as Shri 420.
The film became an overnight sensation in South Asia, and found success abroad in the Soviet Union, East Asia, Africa, and the Middle East. In particular, the song "Awara Hoon" (I am a Tramp), sung by Mukesh with lyrics by Shailendra, became hugely popular across the Indian subcontinent, as well as in the Soviet Union, China, Turkey, Afghanistan, and Romania. The film was also nominated for the Grand Prize of the Cannes Film Festival in 1953. Owing to its popularity in so many countries, the film is a candidate for most successful film of all time. In 2012, Awara was included in the 20 new entries to All-Time 100 greatest films by TIME.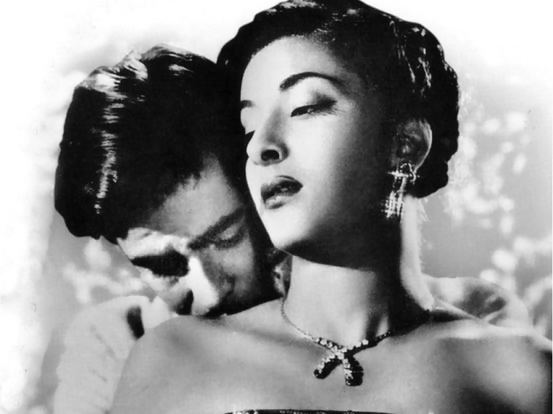 Raju lives as a derelict as a result of being estranged from his bitter father, a district judge, who threw Raju's mother out of the house years ago. Raju shacks up with a Dacoit (pickpocket bandit) as his surrogate father only to realize that the man is actually responsible for the original misunderstanding between his parents. Raju kills him, and then tries killing his father, but fails, is arrested, and is taken to court right before his very own father, who presides there as the Judge. Raju has his childhood girlfriend as his legal representative, and the onus is now on his father, who must pass judgment without showing any personal sentiment.
Judge Raghunath is a wealthy district judge who convicts Jagga, a man whose father was a criminal, of rape on little evidence. The judge believes that "good people are born to good people, and criminals are born to criminals." Jagga later escapes and kidnaps the judges wife Leela for revenge. When he finds out that she has just become pregnant, he releases her after four days and plans a different kind of revenge. The judge suspects that Leela was unfaithful to him with Jagga, and throws her out of the house.
She has a son, Raj, and they live in poverty as a result of being estranged from the father. As a child, Raj befriends Rita in school, but he is removed from the school rolls while trying to maintain a job, and Rita moves to another city. Even though they are separated, Rita remains in Rajs thoughts. On the streets, Raj turns to a life of petty crime and finds a father-figure in Jagga, who helps him to become a talented criminal.
While planning a bank robbery with his friends, Raj realises they need an automobile. He snatches a womans purse after she steps out of the car, but finds no keys, and pretends to pursue the thief to release suspicion from himself. After his elaborate act, he returns the purse to the woman, who is soon revealed to be Rita. Rita is now a ward of the Judge, who suspects that Raj is no good and eventually restricts Rita from seeing him. Raj and Rita, who is becoming a lawyer, eventually realise that they are the same childhood friends, and they fall in love. Raj tries to quit his life of crime, but his employers fire him when they find out that he was a thief.
Becoming desperate he goes back to Jagga for a money loan, but Jagga wants him to commit more crimes. Raj refuses, but steals a necklace from a man he meets on the street, not knowing it was the judge. When he gives the necklace to Rita for her birthday, she discover that he is indeed a thief. Rita goes to Rajs mother and finds out the whole truth about his life.
When Raj realises that Jagga is responsible for his mothers misery, he kills Jagga in a fit of rage. At his trial the judge in the case is Raghunath. Rita persuades him that Raj acted in self-defense. However, when Raj learns that the judge is his father, he escapes and attempts to kill him. Due to these actions, Raj is brought to another court, and is defended by Rita. In the end, Raj is sentenced to 3 years in prison for his crime, but Rita promises to wait for him.
Prithviraj Kapoor as Judge Raghunath
Nargis as Rita
Raj Kapoor as Raj Ragunath
Leela Chitnis as Leela Raghunath
K.N. Singh as Jagga
Leela Mishra as Raghunaths Sister-in-law
Cukoo as Bar dancer
Helen as Dancer (uncredited)
Shashi Kapoor as Young Raj (child artist)
Prem Nath as Cameo appearance in song
The music for this film was composed by Shankar Jaikishan while the songs were written by Shailendra and Hasrat Jaipuri. The soundtrack was listed by Planet Bollywood as number 3 on their list of 100 Greatest Bollywood Soundtracks.
The film is a collaboration of the famous team of director/producer Kapoor and writer Khwaja Ahmad Abbas. KA Abbas originally wanted Mehboob Khan to direct the film but the two disagreed over the casting. Khan wanted Ashok Kumar to play the judge and Dilip Kumar the son. In the event, Abbas withdrew his script from Mehboob Studios and Raj Kapoor decided to direct it.
The scene with the song "Ghar Aaya Mera Pardesi" is considered the first dream sequence in Indian cinema, with its sea of twirling clouds symbolising the conflicts in the lead characters mind.
It was entered into the 1953 Cannes Film Festival, where it was nominated for the Grand Prize of the Festival.
In 2003, Time magazine included it in a list of "10 Indian Films to Treasure". Time magazine also chose Raj Kapoors performance in Awaara as one of the top ten greatest performances of all time. In 2005, Indiatimes Movies ranked the movie amongst the "Top 25 Must See Bollywood Films", writing, "Whenever Raj Kapoor and Nargis came together on screen, sparks flew. Their chemistry was electrifying and it crackles with raw passion in Raj Kapoors Awara. Nargiss wild and carefree sensuality pulsates and Raj Kapoors scruffy hair-rebellious persona only adds fuel to the fire". The TIME magazine included the film among the 20 new entries added to All-Time 100 greatest films in 2012.
In India, the film grossed a record of over Rs.12 million. This record was later beaten the next year by Aan.
In the Soviet Union, Awara is estimated to have drawn between 40 to 63 million viewers to cinemas across the nation. It remained the most successful [[Cinema of India|Indian film] ] in the Soviet Union up until films like Bobby, Seeta Aur Geeta and Disco Dancer achieved a similar level of success there.
The film was also a nationwide success in China, where the song "Awara Hoon" and actor Raj Kapoor became widely known across the nation, much like in the Soviet Union. The films success in both the Soviet Union and China has been attributed to the socialist themes expressed in the film. The film Awara and the song "Awara Hoon" are believed to have been Chairman Maos favourite film and song, respectively. In more recent years, Awara was referenced in the 2000 Chinese film Platform. very god
Ek Do Teen (2)
Hum Tujhse Mohabbat Kar Ke (Awara Hoon)
4 (Ek Bewafa Se Pyar Kiya)
Ab Raat Guzarne Wali Hai (6)
Jab Se Balam Ghar Aaye (Ghar Aaya Mera Pardesi)
8 (Dam Bhar Jo Udhar Munh Phere)
Tere Bina Aag Yeh Chandni (10)
Naiya Meri Manjhdhar
Due to the films remarkable success on Turkish spectators, Awara was remade in Turkey as Avare in 1964 starred by prominent Turkish actor Sadri Alisik, along with actress Ajda Pekkan.