Aurora Reyes Flores (born in Hidalgo del Parral, September 9, 1908 – Mexico City, April 26, 1985) was a Mexican painter and writer, as well as the first female exponent of Mexican muralism. She also went by the name Aurora Reyes.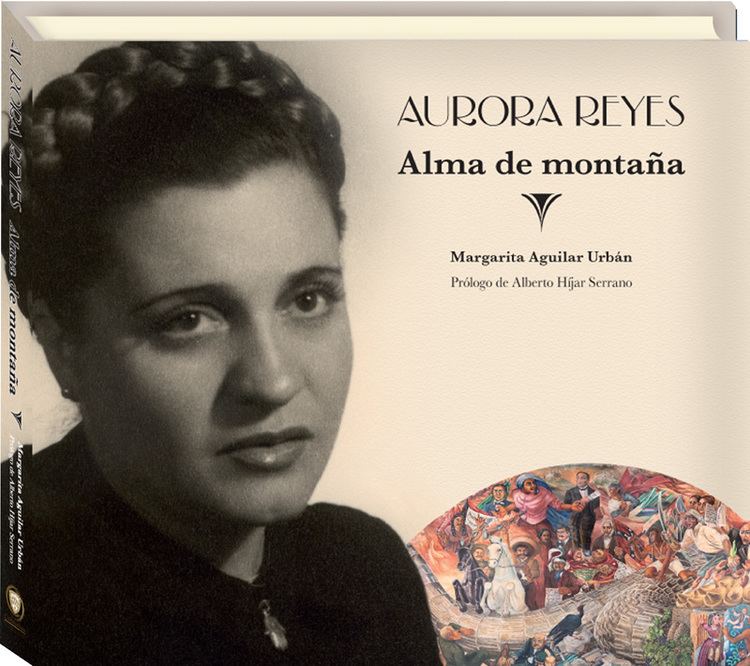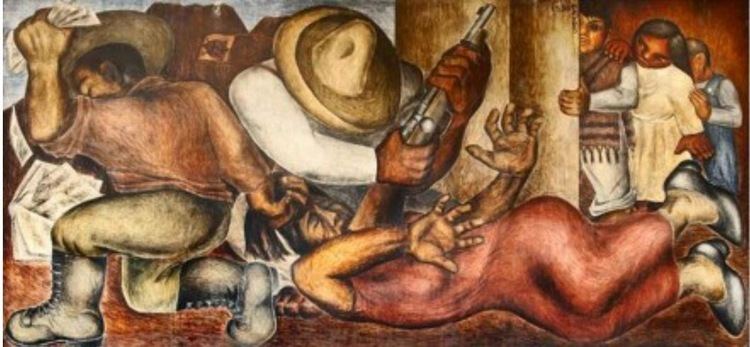 Reyes was the daughter of the soldier León Reyes and his wife Luisa Flores. Her grandfather was general Bernardo Reyes, and her uncle Alfonso Reyes was also a well-known writer and philosopher.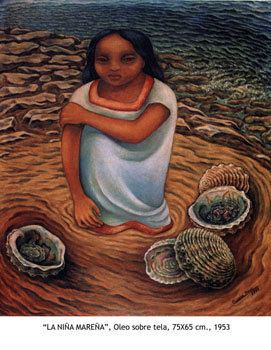 Shortly after the outbreak of the revolution, due to the political persecution, her family fled to Mexico City. After the situation calmed down, Reyes joined the Escuela Nacional Preparatoria at the age of 13 years, and afterward she visited the Escuela Nacional de Bellas Artes until 1924. She married the journalist Jorge Godoy, gave birth to her son Héctor in 1926, and shortly after the divorce of her husband in 1931, she bore her second son Jorge.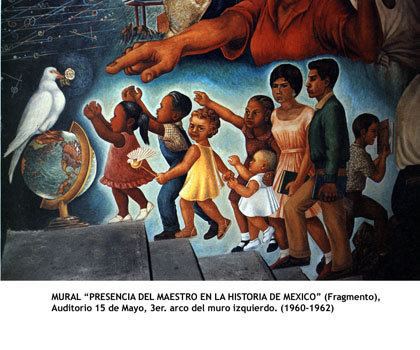 She had a love interest in Cuban poet Nicolás Guillén. Despite her artistic success and outspoken personality, she died nearly forgotten.
She is the first female Mexican-born muralist and a distinguished writer. From 1921 to 1923, she was a student at the Escuela Nacional de Bellas Artes. She had her first solo exhibition at the ARS Gallery in 1925. She exhibited her work at the Salón de la Plástica Mexicana and participated in collective exhibitions in France, Cuba, the United States and Mexico.
In 1927, she began teaching drawing and painting for the Secretariat of Public Education, from which she retired in 1964.
She created seven murals in her lifetime. In 1936, she completed a mural called "Atentado a los maestros rurales" (Attack on Rural Schooteachers) at the Centro Escolar Revolución. Between 1960 and 1972 she painted another four murals in the Auditorium of 15th May of the Sindicato Nacional de Trabajadores de la Educación (SNTE). In 1978 she finished her sixth mural at the Hernán Cortés house in Coyoacán.
Her literary works include Nueve estancias en el desierto, Humanos paisajes, and Espiral en retorno. She received awards for her poetry.
Reyes was outspoken and very political, earning the nickname "Magnolia Iracunda" (Fiery Magnolia) . Her family's time in Mexico City left them very poor which later influenced her politics. She was member of the Partido Comunista Mexicano, a founding member of the Liga de Escritores y Artistas Revolucionarios and of the Confederación Nacional Campesina. She also promoted the creation of daycare centers for the children of schoolteachers.
In 1960 she participated with other intellectuals in a hunger strike on behalf of political prisoners in Mexico. In 1968, she participated in the student uprising, which forced her into hiding at the La Castañeda psychiatric hospital for a time.