Name

Augustine Augustine




Nationality

Indian




Occupation

Film actor



Years active

1986–2013




Role

Film actor







Born

30 July 1955 (

1955-07-30

) Kodencheri, Kozhikkode (now in Kerala), India


Died

November 14, 2013, Kozhikode




Spouse

Augustine Hansamma (m. ?–2013)




Children

Ann Augustine, Augustine Jeethu




Parents

Rosi Mathew, Kunnumpurath Mathew




Movies

Devasuram, Aaraam Thampuran, Shutter, Kaazhcha, Mizhi Randilum




Similar People

Jomon T John, Lal Jose, Ranjith, Sreenivasan, M G Sreekumar
Actor augustine funeral beetv exclusive
Augustine (30 July 1955 – 14 November 2013) was a Malayalam film actor. He acted in more than 100 films, mainly in comedy and negative roles. Actress Ann Augustine is his daughter.
Contents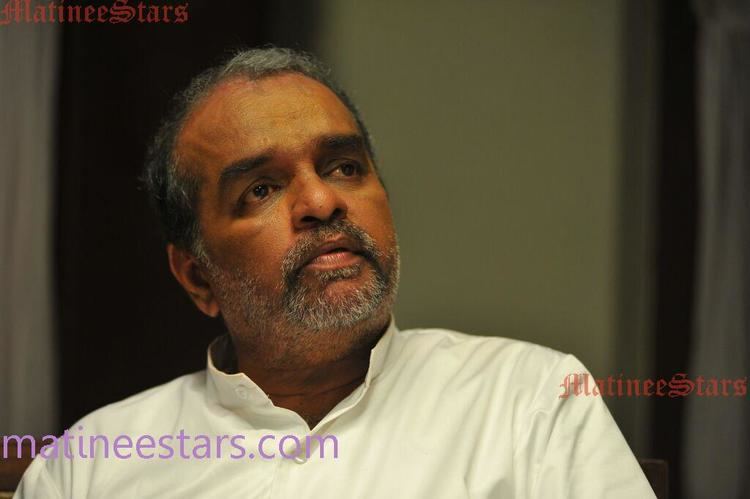 Personal life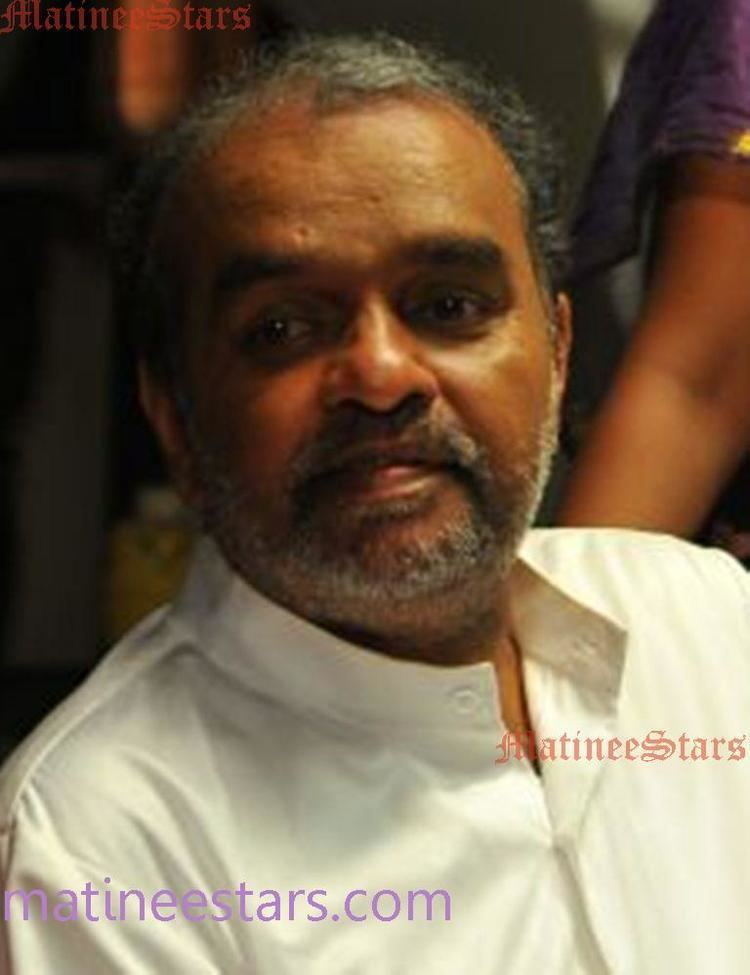 Augustine was born on 30 July 1955 to Kunnumpurath Mathew and Rosi at Kodencheri, Kozhikode. He was married to Hansamma; the couple have two daughters: Ann (actress), and Jeethu.
Career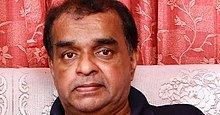 Beginning his acting career through theatre, Augustine entered the Malayalam film industry in the mid eighties through an uncredited role, in the movie Swapnalokam, starring Sreenath, in 1983. His first credited appearance was in Gandhinagar 2nd Street in 1986; the role had been offered to him by Sreenivasan for having assisted the latter in finding a filming location for Gandhinagar 2nd Street. Augustine also appeared in such films as Commissioner, Devasuram, Ekalavyan, Aaraam Thampuran, Kazhcha and Katha Paryumbol. He produced the Malayalam film, Mizhi Randilum.
Health and death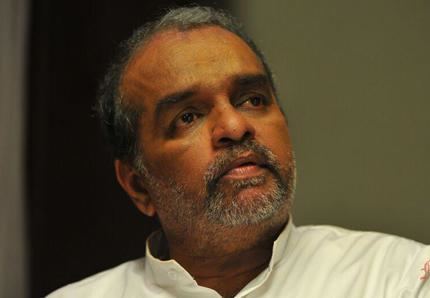 Augustine suffered a stroke in late 2009; however, he made a partial recovery and continued acting. Following a fall in a hotel room in April 2013, he underwent treatment in Pattambi. He died of renal failure, aged 58, on 14 November 2013 at a private hospital in Kozhikode. Kadal Kadannu Oru Maathukutty was the last film in which he appeared.
Filmography
Actor
2015
3 Wickettinu 365 Runs
2013
Rebecca Uthup Kizhakemala
as
Vicar
2012
Scene Onnu Nammude Veedu
2012
Bavuttiyude Namathil
as
Kunjappa Haji
2011
Bhakthajanangalude Sradhakku
2010
Sufi Paranja Katha
as
Puthan Adhikari
2010
Black Stallion
as
George Kichappilly / Achayan
2009
Kadha, Samvidhanam Kunchakko
as
Kariyappi
2009
Kerala Cafe
as
Sadasivan (segment "Makal")
2008
Thirakkatha
as
Chackochan
2007
Kadha Parayumbol...
as
Scariah Thomas
2007
Nasrani
as
Waiter at the Restaurent
2007
Avan Chandiyude Makan
as
Kunjariya
2005
Five Fingers
as
Kuriachan
2005
Bus Conductor
as
Bhaskaran
2005
Nerariyan CBI
as
Dhanapalan
2005
Thaskara Veeran
as
Ayyappan Pillai
2004
Masanagudi Mannadiyar Speaking
2004
Greetings
as
Somasundaran
2004
Natturajavu
as
Morayur Bappu
2004
Vamanapuram Bus Route
as
Thankappan
2003
Sahodaran Sahadevan
as
Kunjananthan
2003
Pattanathil Sundaran
as
Varghese
2003
Sadanandante Samayam
as
Divakaran
2002
Kaiyethum Doorath
as
Passanger in the Boat
2002
Swapnahalliyil Orunal
as
Kuruppumpady Raja Raja Varma
2002
India Gate
as
Constable Jagannathan
2001
Randam Bhavam
as
Pushpangadan
2001
Saivar Thirumeni
as
Kunjappu
2001
Chithrathoonukal
as
Sundareshan
2001
Akasthile Paravakal
as
Govindhan
2001
Naranathu Thamburan
as
Somanathan
2001
Korappan the Great (as Augstine)
2000
Aanamuttathe Aangalamar
as
Panchapakeshan
2000
Dada Sahib
as
Nooruddin Kunju
2000
Daivathinte Makan
as
Muthuswamy
2000
Kochu Kochu Santhoshangal
as
Mathews
2000
Madhuranombarakattu
as
Jail Warden
2000
Mark Antony
as
Sexton Devassy
2000
Valliettan
as
Gangadharan
1999
Pattabhishekam
as
Vishnu's Brother-in-law
1999
Thachiledathu Chundan
as
Kamalahasan
1999
Vasanthiyum Lakshmiyum Pinne Njaanum
1998
Anuragakottaram
as
Kottavasal Mahalingam
1998
Ayal Kadha Ezhuthukayanu
as
Roy
1998
Ayushman Bhava
as
Moosakutty
1998
Chinthavishtayaya Shyamala
as
Chandran
1998
Kalapam
as
Hindustan Sasidharan Pilla
1998
Meenakshi Kalyanam
as
'Puli' Chacko
1998
Summer in Bethlehem
as
Appunni Nair
1998
Oru Maravathoor Kanavu
as
Moitheen
1997
Aaram Thamburan
as
Bappu Thangalangady
1997
Hitler Brothers
as
Govindan
1997
Mannadiar Penninu Chenkotta Checkan
as
Nephew of S. I. (C. I. Paul)
1997
Krishnagudiyil Oru Pranayakalathu
as
Gangadharan
1996
King Solomon
as
Rubber Rajappan
1996
Kireedamillatha Rajakkanmar
as
S.I. Kozhi Vasu
1996
Sulthan Hyderali
as
Muhammalikka
1996
Rajaputhran
as
Aboobacker
1996
Aramana Veedum Anjoorekkarum
as
A Police Inspector
1995
Pai Brothers
as
Security Guard
1995
Thumboli Kadappuram
as
Pashanam
1995
Oru Abhibhashakante Case Diary
as
Bahuleyan
1995
High Way
as
Idiyan Sukumaran / Sughbir Hanuman Singh (dual role)
1994
Commissioner
as
Vattappara Peethambaran
1994
Rudraksham
as
Kunjahammad
1994
Bharanakoodam
as
Minister Suresh Chambakulam
1993
Bhoomi Geetham
as
Minister Harischandra Nadar
1993
Sthalathe Pradhana Payyans
as
Devan
1992
Kallanum Polisum
as
Nalinan
1992
Ootty Pattanam
as
Shinkaravelan
1992
Mahanagaram
as
Thankappan
1992
Sadayam
as
Chandran the broker
1991
Inspector Balram
as
Ummer
1988
Nineteen Twenty One
as
Kunjithangal
1987
Adimakal Udamakal
as
Abootty
1987
Sreedharante Onnam Thirumurivu
as
Augustine
Producer
2003
Mizhi Randilum (producer)
References
Augustine (actor) Wikipedia
(Text) CC BY-SA