Auguste Desgodins (16 October 1826, Manheulles – 14 March 1913, Pedong) was a French missionary who attempted to enter into Tibet in the early 1860s. While both Desgodins and his colleague, the Vicar Apostolic Thomine-Desmazures were granted passports to enter Lhasa, Tibet in 1861 and 1862, they were repelled from the border on multiple occasions. He lived sometime in Darjeeling.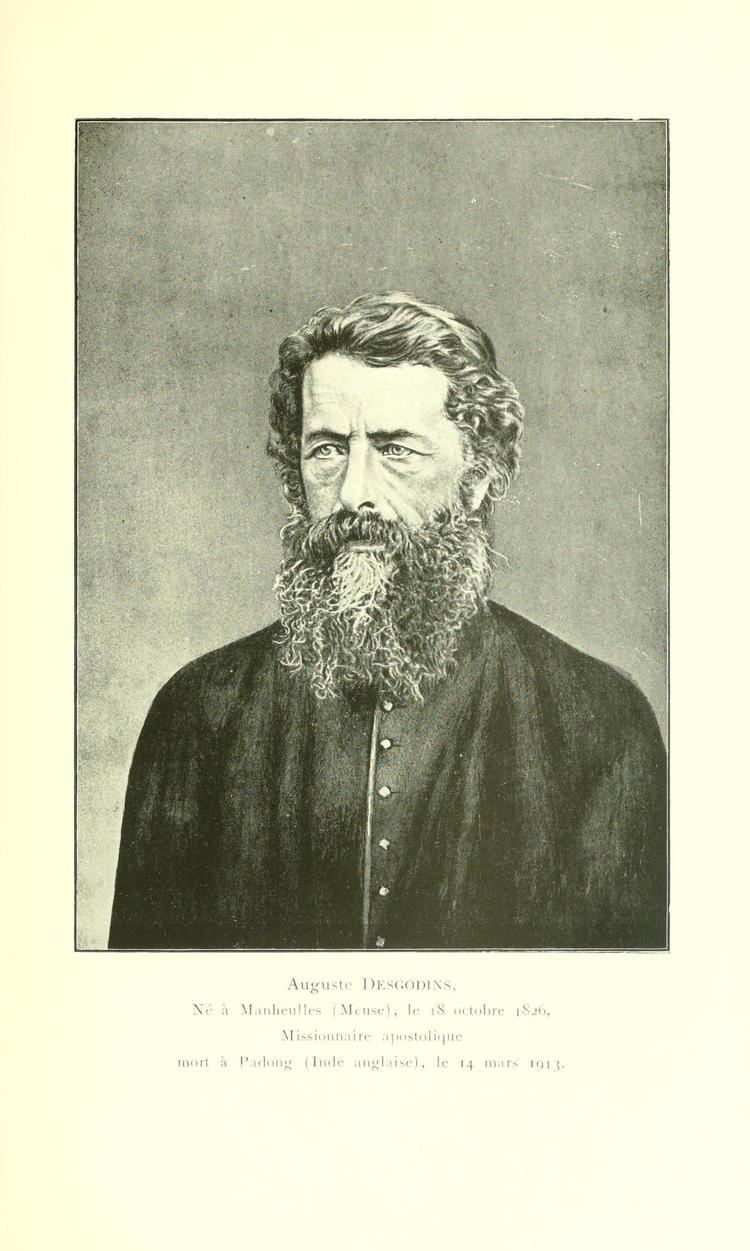 Desgodins published an essay of Tibetan grammar and was a key architect of the development of Tibetan-Latin dictionary French, which was published in 1899.
Along with Felix Biet, he founded in 1865 the Catholic Church of Yerkalo. Auguste Desgodins collected butterflies for Charles Oberthur.