Audie James Norris (born December 18, 1960) is a retired American professional basketball player. He was a 6'9" (206 cm) 230 lb (104 kg) center.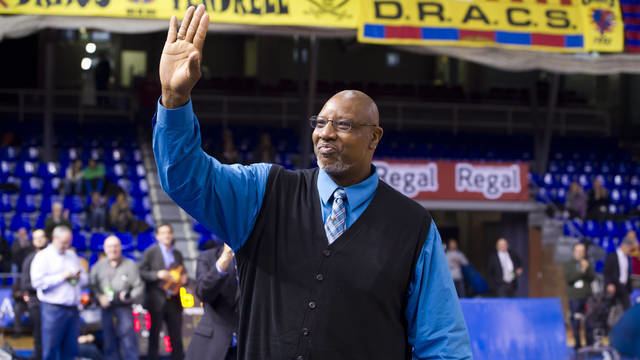 Norris played for the NBA's Portland Trail Blazers from 1982 to 1985. Teammate Mychal Thompson, father of Klay Thompson, gave him the nickname "The Atomic Dog" because of his brutal dunks.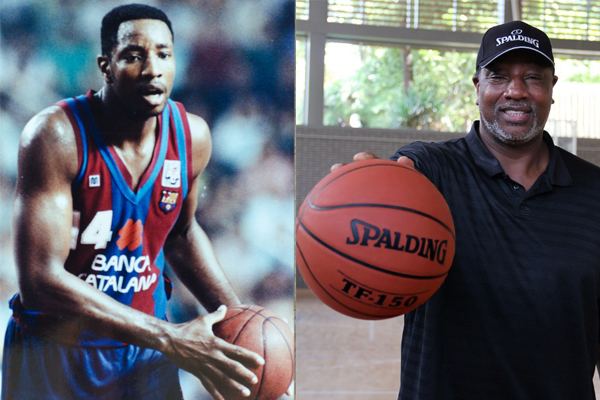 After retiring in 1994 from professional basketball, Norris has spent his time coaching and developing the skill of young student athletes. With more than 10 years as a consultant to European basketball teams, he has over 18 years of experience from coaching basketball on all levels from cadet level to semi-pro leagues. He is a certified F.E.B. Basketball Superior Coach and member of the Spanish Basketball Coaches Association, AEEB.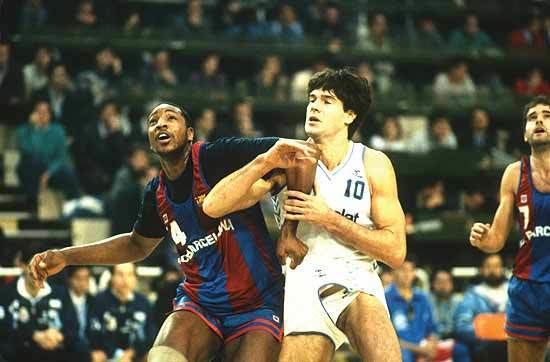 Norris has been named a NBA Ambassador by league commissioner Adam Silver, participating in the NBA Ambassador programs with Jr. NBA and NBA Cares.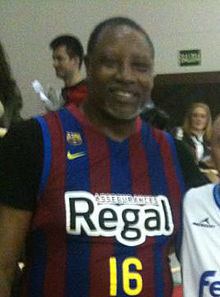 His brother Sylvester Norris was also a player for the NBA's San Antonio Spurs.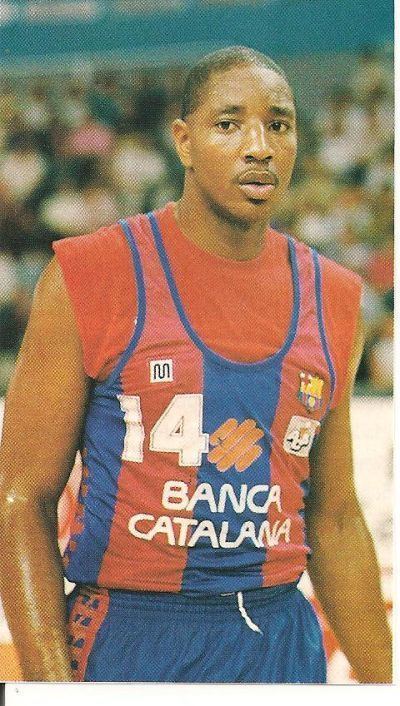 Norris played college basketball at Jackson State University, from 1978 to 1982, while he studied Therapeutic Recreation and Special Education. During his time at Jackson State, he accumulated numerous accolades during those 4 years. He was named Freshman of the Year, and was a two-time league MVP.
Norris was selected with the 14th pick of the second round, in the 1982 NBA Draft, by the Portland Trail Blazers. In three seasons with the team, he averaged 4.4 points, 3.1 rebounds, and 0.8 assists per game.
After his NBA career finished, Norris played two years in Treviso, Italy, with Benetton Basket, six years in Barcelona, Spain with FC Barcelona, finishing his career with Nikas Peristeri in Athens, Greece. Norris spent 13 years as a professional basketball player, winning numerous championships, including three league titles in Spain, and a host of other personal awards.
Norris has served as assistant coach for the Jackson State University men's team, head coach at Saint Joseph Catholic High School, assistant basketball coach at Tougaloo College, head coach of the Mississippi Lady Tigers, assistant coach of the Jackson Rage Pro team, head coach at Genesis One Christian Prep School, and head coach of New Horizon Preparatory School. He has also had coaching appearances with the National Basketball Association, Top 100 Camp, Uariachi Hoop Camp, 5-Star Basketball Camp, Mo Williams Skill Development Camp, and the Emvipi Foundation Academy.
Since 2012, he has also worked at his camps and basketball clinics worldwide, in places such as Spain, Senegal, Greece, South Africa, and at the annual summer Audie Norris Basketball Camp in L'Hospitalet de Llobregat in Barcelona.
In 2014, Norris signed with Spanish team Baloncesto Sevilla as an assistant coach. He was officially listed as the team's head coach instead of Scott Roth, whose coaching license was not yet processed by the Liga ACB. He was hired to coach the team's post players, two of whom are now playing in the NBA: Kristaps Porziņģis and Willy Hernangómez.
In 2016 Norris took over as the head coach of the Jump10 Elite Training Camp and then served as head coach of the Chinese team participating in the World Jump10 Hoops Challenge in Shanghai, where the team took 4th place. In September of 2016 he worked for a month coaching post players for the Chinese team, Foshan Long Lions. Two of these players were sent to the Spanish team Movistar Estudiantes.