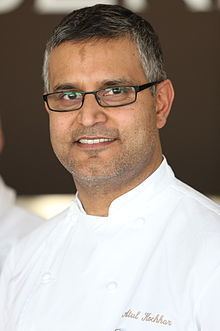 Kochhar was born in Jamshedpur in India and began his cooking career at The Oberoi group of hotels in India (1989-1994). He gained his diploma in Hotel Management from The Institute of Hotel Management Chennai . In June 1993 Kochhar graduated to the five star deluxe Oberoi hotel in New Delhi. Here he worked as a Sous Chef in one of the five restaurants in the hotel supervising a staff of 18 and immediately raising the standards in the kitchen. In January 1994 Kochhar moved to the fine dining restaurant of renowned chef Bernard Kunig. Kochhar continued his cooking career and in January 2001 at the age of 31, Kochhar was the first Indian chef to be awarded a Michelin star. The following year Kochhar extended his profile and experience, joining Marks and Spencer's as a consultant chef advising on their Indian food range.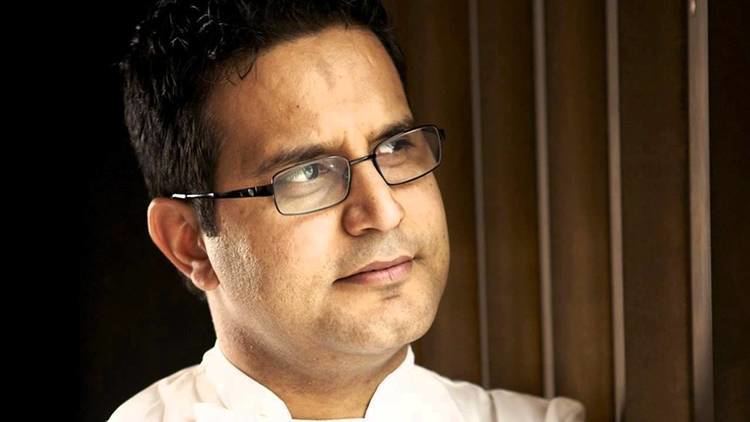 Benares Restaurant and Bar opened in May 2003 and has since come to be regarded as one of the world's best Indian restaurants. Benares is known for modern Indian cuisine with a delicate use of spices to create outstanding dishes. The name Benares originates from the Indian city Varanasi on the banks of the River Ganges in Uttar Pradesh, regarded as a holy city by Hindus, Buddhists and Jains. Benares Restaurant and Bar, opened in May 2003 to great critical acclaim and has emerged as one of London's best restaurants. In 2009 the restaurant endured a kitchen fire that resulted in extensive smoke damage, causing the restaurant to close for three months to undergo a complete interior refurbishment. Benares reopened its doors in January 2010 reinventing the look and features of the space. The restaurant now seats 80 people and claims to have the largest private dining room in Mayfair.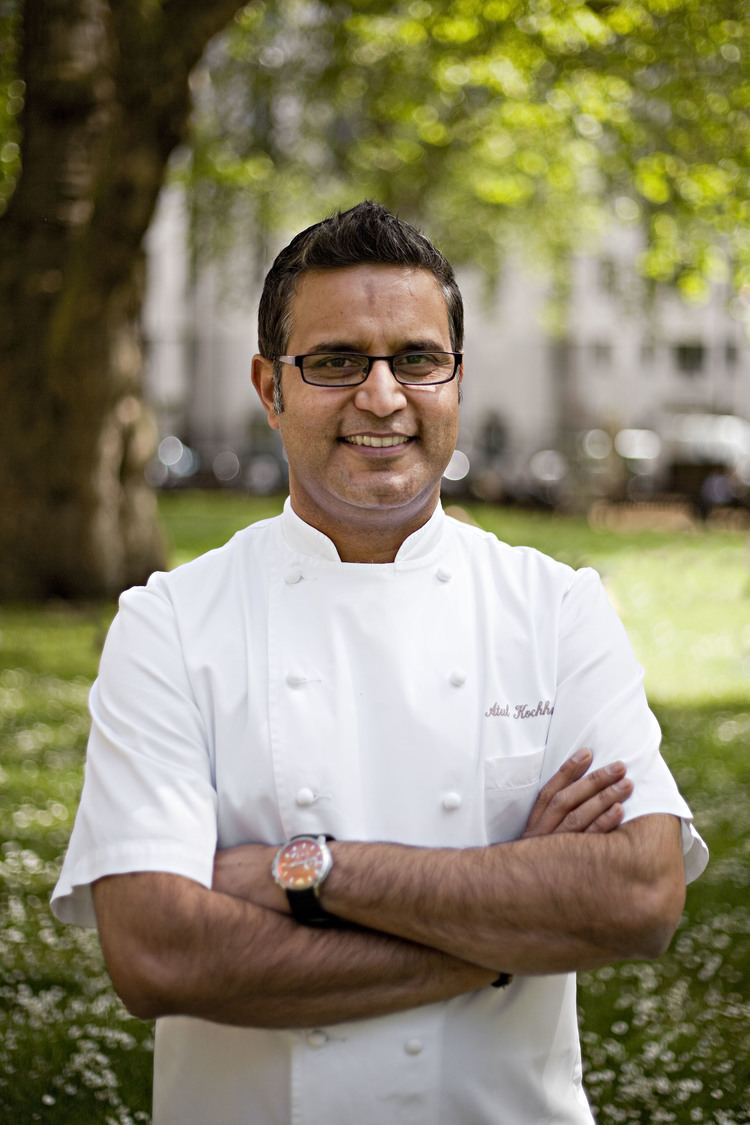 In 2008 Kochhar opened his first restaurant in Ireland, called Ananda – meaning eternal joy –in the Dundrum Town Centre on the outskirts of Dublin. That year he also opened Vatika Restaurant located in Southampton situated on Wickham Vineyard. Vatika focuses on serving cutting edge cuisine using locally sourced and freshly prepared ingredients which gives rise to modern British food with a unique Indian twist. In September 2011 Vatika closed and Kochhar is currently looking at locations to reopen Vatika in London.
Kochhar also has a restaurant on the P&O cruise ship Azura, called Sindhu and more recently opened another aboard Ventura. Sindhu is one of Azura's three select dining restaurants and the name signifies the river Indus, meaning "meeting point" or "fusion" in Hindi. Kochhar spends a minimum of 20 days a year aboard the ship and overseeing the restaurant.
In 2012, the Rang Mahal in Dubai's JW Marriott Marquis Hotel opened. Kochhar also owns Simply India in The St. Regis Mauritius Resort and Indian Essence in Petts Wood.
Both Atul and Benares have been awarded a number of accolades including Atul receiving an Honorary Doctorate Degree from University of Southampton to recognise the work that he has contributed to the culinary industry. He has also received the Outstanding Contribution to the Curry Industry at the 2005 British Curry Awards and on 20 March 2010 he received the TMG Cordon Bleu Award. In addition, Atul was invited to meet the Queen during a State visit with the President of India, along with being invited to cook for Prince Charles at St James' Palace in April 2010.
Kochhar is involved in the children's charities Barnardo's, Great Ormond Street Hospital and Save the Children, and an Ambassador for Find Your Feet, a small charity that supports poverty stricken rural areas by developing successful poverty-relief programmes that encourage self-sufficiency and independence.
Kochhar has also been featured in numerous television series; most recently he is presenting a new series called Curry on with Atul Kochhar on the B4U network and in October 2010 he presented a series on Malaysia called Kochhar's Spice Kitchen. Kochhar also appeared in Masterchef Goes Large, season two and BBC2's Great British Menu in a bid to create a menu in honour of the Queen's 80th Birthday. Furthermore, he also appeared in Market Kitchen and Saturday Kitchen series 1-3.
Kochhar's recipes have appeared widely in magazines and newspapers, and he demonstrates regularly on food shows in the UK and abroad. He currently has three books published including his debut book, Indian Essence (published by Quadrille in 2004) and his second book Fish, Indian Style (published by Absolute Press in 2008). Atul released his third book, Curries of the World, in March 2013. Atul has also been featured in Great British Menu Cookbook (Dorling Kindersley Publishers Ltd in 2007).
Kochhar is a fan of cricket and enjoys mountaineering. As a chef he takes a strong stand on sustainable fishing and always uses responsibly sourced fish in his restaurants.
He lives in west London with his wife Deepti and his son and daughter.