Animalia




Serpentes




Crotalinae




Chordata




Subspecies




Vertebrata




Viperidae




Atropoides




Atropoides nummifer




Scaled reptiles






Atropoides nummifer mexicanus




Atropoides, Atropoides nummifer, Atropoides picadoi, Cerrophidion, Cerrophidion godmani
Atropoides nummifer mexicanus is a venomous pitviper subspecies endemic to Mexico and Central America.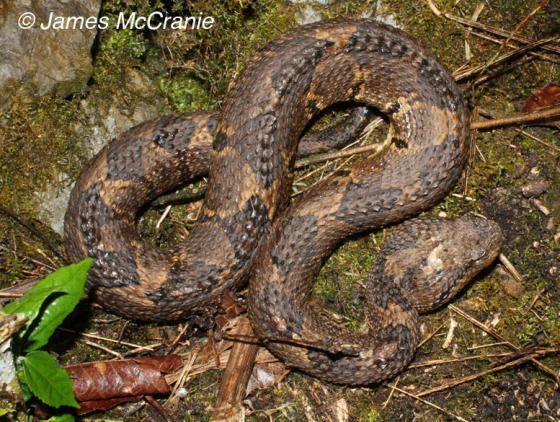 Adults grow to an average of 50–70 cm (about 20-28 inches) in total length. The maximum total length is 86.7 cm (34 1⁄8 in) for males and 97.9 cm (38 1⁄2 in) for females. The body is extremely stout.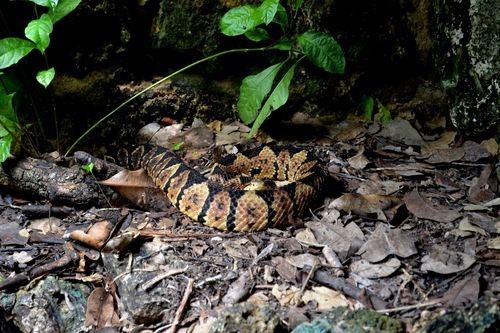 Found in the Atlantic drainage from Mexico (in the Mexican states of Tabasco and Chiapas) south to the Canal Zone in Panama, both slopes of Costa Rica and Panama. Occurs at elevations of 40–1,600 m (130–5,250 ft). The type locality given is "Coban, capitale de la province de la Véra-Paz, (République de Guatemala, Amérique centrale)" (Cobán, Alta Verapaz, Guatemala).
Regarded as a full species, Atropoides mexicanus, by Campbell and Lamar (2004).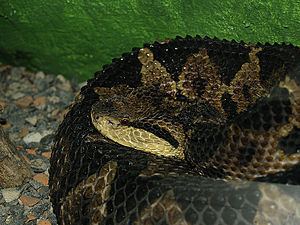 Atropoides nummifer mexicanus Wikipedia