Position

Head Coach




Listed weight

168 lb (76 kg)




Weight

76 kg




Listed height

6 ft 2 in (1.88 m)




Height

1.88 m





Nationality

Filipino




Role

Actor




League

NCAA




Name

Atoy Co




Movies

My Amnesia Girl






Born

October 15, 1951 (age 64) Pasig, Rizal, Philippines (

1951-10-15

)


College

Mapua Institute of Technology




Education

Mapua Institute of Technology
Fortunato Gan Co, Jr. (born October 15, 1951), better known as "Atoy" Co, is a Filipino actor and current head coach of the Mapua Cardinals in the NCAA. He is also a former politician and a retired professional basketball player who played 11 seasons in the PBA, mostly with Crispa Redmanizers. Nicknamed "The Fortune Cookie" (a pun on his name and ethnicity) during his playing days, he was notable for his trademark turaround fadeaway jump shot.
Contents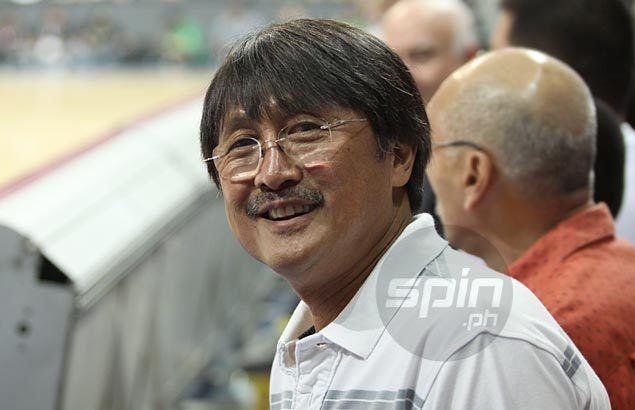 Pba legend atoy co everything i owe to my wife
Early life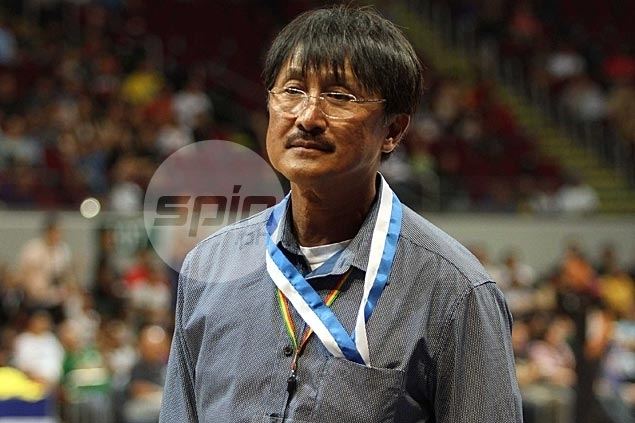 Co was born on October 15, 1951 in Pasig, then part of Rizal province. His parents were Fortunato Co, Sr. and Ana Gan.
Collegiate and amateur career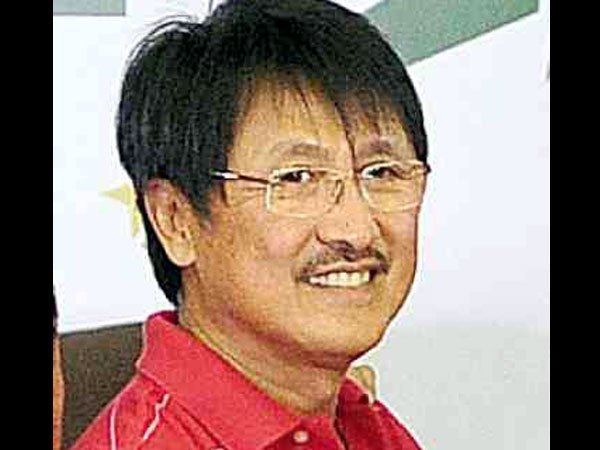 Co joined the Mapua Cardinals in 1970 and played for the Mapúa team for three years. He was named the Most Valuable Player (MVP) during his first and second years. He also brought his wares with the old Crispa team in the MICAA.
Professional career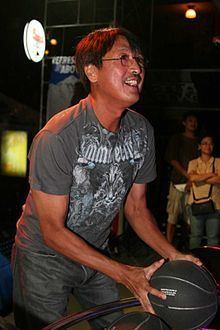 Co first played in the PBA on April 22, 1975, scoring 34 points and leading Crispa to a 113-102 win over CFC, the team's first victory after starting the season with three (3) straight defeats.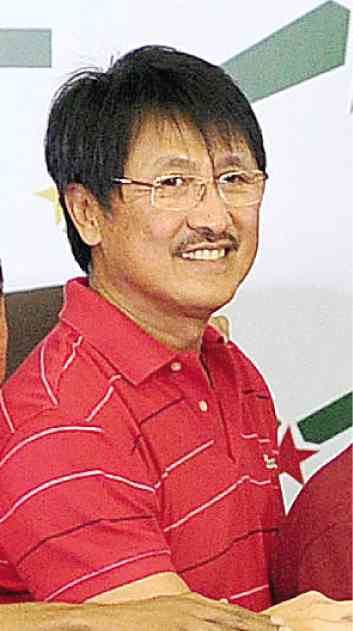 During his PBA stint, he played for the two-time grand slam champion Crispa Redmanizers from 1975 to 1984, with him as one of the team's top scorers. In 1976, he received the All-Filipino Sports Award for Basketball.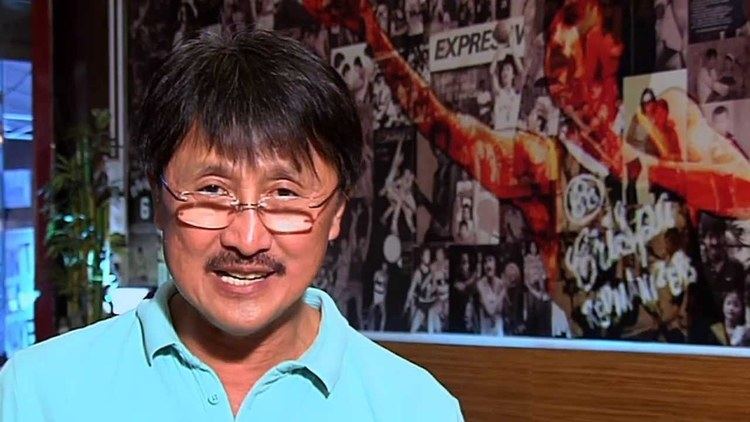 He was part of the fabled Crispa ballclub that won two Grand Slams, in 1976 and 1983. He won the Most Valuable Player award in 1979 and was a 9-time Mythical First Team Member.
In 1979, he was the first player to score 5,000 points, and in 1984, he also became the first player to score 10,000 points in PBA history. After his stint with Crispa, he then suited up for Manila Beer (1985-1986) and Great Taste (1987-1988).
He ended his career as the PBA's No. 4 in All-Time Scoring with 12,994 points behind Ramon Fernandez, Abet Guidaben and Alvin Patrimonio. He was also career 78.6% free-throw (FT) shooter, having converted 1549 out of 1970 free-throw attempts and dished-off 2,640 assists (3.5 apg) in a grand total of 749 games in 24395:05 minutes.
In 2000, he was named as one of the 25 Greatest Players in PBA History in an elaborate awards ceremonies that highlighted the 25th year anniversary of the league.
In 2003, he took part in the Crispa-Toyota Reunion Game that kick-started the PBA's 2003 All-Star Weekend.
In 2005, he played for the Baby Dalupan-coached TM PBA Legends that defeated the TM PBA Greats, 96-92, in an exhibition match as the featured event of the league's 30th year anniversary festivities. The two (2) teams were made up of the 25 Greatest Players that were chosen by coaches Dalupan and Robert Jaworski. Later that same year, Co was part of the twelve (12) initial inductees to the PBA Hall of Fame alongside fellow Crispa players Bogs Adornado and Philip Cezar, and Toyota stalwarts Jaworski, Francis Arnaiz and Fernandez together with former PBA Commissioners Leo Prieto, Emerson Coseteng and Rudy Salud as well as legendary Crispa coach and team manager, respectively, Dalupan and Danny Floro, and the late anchorman Joe Cantada.
Acting career
Co ventured into the showbiz after his playing days were over, first as a co-host for the noontime show Student Canteen over at RPN (now Solar TV), and started as sidekick to action stars such as Phillip Salvador. He made a career mostly out of playing supporting roles in movies and teleseryes.
Politics and other interests
Co became a politician when he served as a long-time city councilor of Pasig City from 1998 to 2007. In 2010, he ran again as councilor and was successful in his reelection bid.
He also operates a sports bar named Atoy's at Metrowalk, Pasig City.
Coaching career
In 1989, Co became the coach of the Crispa 400 in the PABL, leading the team to two titles in 1990 and 1991. Currently, he serves as the head coach of his alma mater, the Mapua Cardinals, a position he has held since 2012.
Commissioning career
In 2013, Co became the first commissioner of the UNTV Cup which is the first charity game dedicated for public servants and celebrities in the Philippines an original concept by "Mr. Public Service" Daniel Razon.
Trivia
During his PBA career, the name on the back of his jersey was always written as "F. Co, Jr." (sometimes, "Co, Jr.").
Co wore jersey #60 during his final seasons with Great Taste, due to the use of the #6 jersey by teammate and former Toyota rival Abe King. When King left the team, Co reverted to #6, and when King re-signed, he wore #1. This was during the Great Taste Milk incarnation of the team.
Quotes
from Norman Black, former PBA coach and presently Ateneo head coach in the UAAP - "How many players do you see go on a fastbreak with the lane wide open, stop and take a jumper? Atoy did that a lot. And the thing that amazed me was that he made his jump shots as if he were making lay-ups."
from Rudy Salud, former PBA Commissioner - "Sweet-shooting. He would hit shots that many coaches would say, 'No, no, no . . . . good!'"
from Tommy Manotoc, former coach at Crispa - "A pure talent. Naging movie star lang masyado. (He just became too much of a movie star) Offensive-wise, what you've seen with Michael Jordan, Atoy Co already had back then. He was the first off-guard to introduce the various ways to shoot. Noong araw, bago ka tumira, dapat naka-set ka, nakaharap ka sa basket. Si Atoy, nakatalikod man o naka-baliktad ang paa, tumitira. (Back then, before you shoot you had to be set for the shot facing the basket. Atoy could shoot the ball even if he wasn't facing the basket or even if his feet were inverted) To me, he innovated offensive basketball. The moves, the ballet, siya ang nag-umpisa (he started it all)."
from Shin Dong-pa, legendary Korean shooter - on forgotten basketball moves - "Basketball has become too scientific because of the NBA. In our time, many Asians can shoot on either leg. In the Philippines today, only Johnny Abarrientos can do that as I understand he was a former dancer." So goes with Atoy Co.
References
Atoy Co Wikipedia
(Text) CC BY-SA