2.2

/

10

1

Votes

Alchetron

Rate This





Action, Adventure, Fantasy




Carlo Rustichelli




Joe DAmato




Italian






Joe DAmato




Ator





Italy






February 15, 1984 (U.S.)




Miles O'Keeffe

(Ator),

Lisa Foster

(Mila),

David Brandon

(Zor),

Charles Borromel

(Akronas),

Kiro Wehara

(Thong (as Chen Wong)),

Robert Black

(High Priest)


Harry Potter and the Order of the Phoenix

,

Pirates of the Caribbean: Dead Man's Chest

,

Army of Darkness

,

Spirited Away

,

Harry Potter and the Deathly Hallows: Part 2

,

Harry Potter and the Philosopher's Stone




Warrior. Magician. Hero. Thief. They called him... The Blade Master
Prehistoric Ator (Miles OKeeffe) hang glides, wrestles a snake and keeps evil Zor (David Cain Haughton) from the awesome geometric nucleus.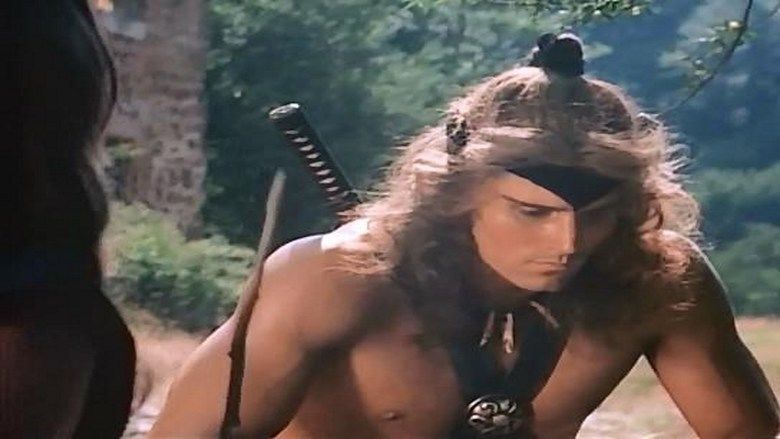 Ator linvincibile 2 (aka Ator 2: The Blade Master and Day of The Sword Man in Pakistan) is an Italian film that was made in 1984. The movie was written and directed by Joe dAmato. It stars Miles OKeeffe as Ator, a man skilled in not only fighting, but in many other arts as well. It also stars Charles Borromel as Akronas, a wise ruler and teacher who is also called the Great One. Lisa Foster stars as Mila, the daughter of Akronas, and David Brandon as Zor — the principal villain of the film. The film was released in theaters as Ator the Invincible and later as Ator, the Blade Master. It received the name Cave Dwellers after it was re-edited by distributor Film Ventures International. It is the sequel to 1982s Ator linvincibile and was followed by 1986s Iron Warrior. The movies were made to capitalize on the popularity of the Conan movies which starred Arnold Schwarzenegger.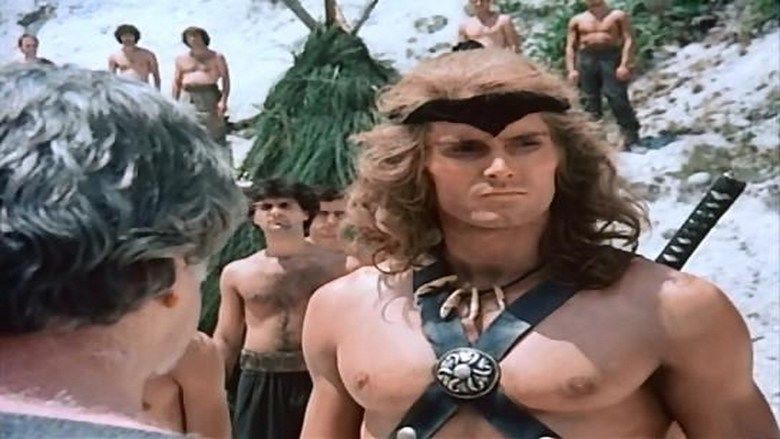 The movie was released in English under various titles: Ator the Invincible 2, The Blade Master, Ator, the Blade Master, Cave Dwellers and The Return. It was featured in the premiere episode of the third season of Mystery Science Theater 3000, under the title Cave Dwellers. OKeefe was reportedly amused by the shows take on the film and called Best Brains (MST3Ks production company) to personally request a copy of the episode. It is one of the most popular episodes of the series. The MST3K version of the movie is available in both VHS and DVD formats.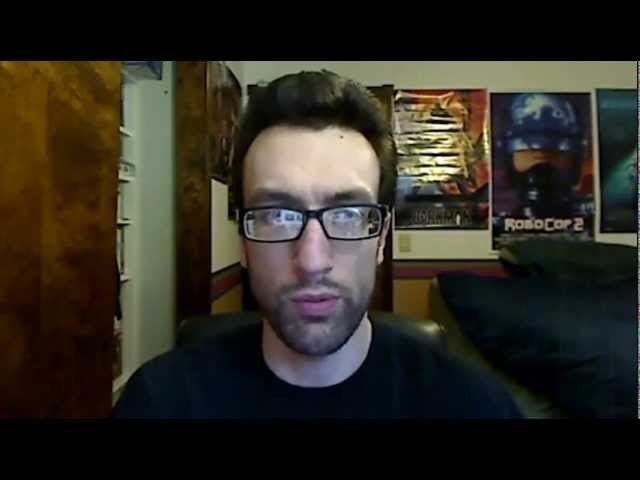 Muscle-bound Ator and his mute Asian sidekick travel from the ends of the Earth to save his aged mentor from the evil mustachioed Zor.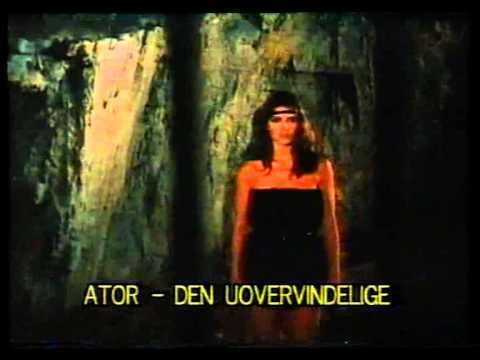 Akronas has discovered the Geometric Nucleus during the course of his research. The Nucleus is a device of incredible power that could be a terrible weapon. Akronas feels that the Nucleus must be kept from evil men at all costs. When he learns that the evil Zor and his army are approaching his castle, he asks his daughter Mila to bring his former student Ator back to help defeat Zor. Mila runs away to find Ator. Zors soldiers enter and begin beating Akronas, but Zor angrily sends them away to maintain the image of a man who would only use violence if needed.
Mila is pursued by Zors soldiers, and is wounded by them, but continues to stagger towards Ators home. At last she arrives, and Ator uses his medical knowledge to heal her wound. She then is able to convince him she is the daughter of Akronas, and that her father is in terrible danger.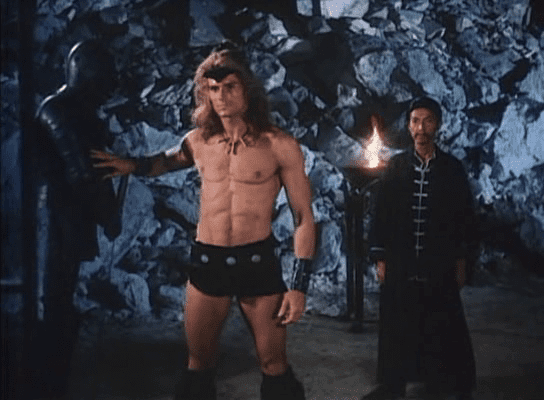 Mila, Ator, and Ators Asian assistant Thong (Chen Wong) begin the journey back to Akronas castle, facing a variety of dangers along the way, including a group of cannibals, another group determined to sacrifice them to their god — which is a huge snake — and other soldiers.
Finally they make it back to the castle. While Mila and Thong sneak in the back way, Ator uses his knowledge of flight to quickly make a hang glider, which he flies over the castle, dropping bombs on Zors soldiers. Having defeated most of Zors forces, Ator takes on Zor himself and defeats him. Akronas convinces Ator to let Zor live to face trial, but when Ator steps away, Zor grabs a sword to threaten Ator, and Zor is killed by Thong.
Afterwards, Akronas gives the Geometric Nucleus to Ator. Ator tells Mila he has to leave, that his life is too dangerous to share with her. Mila says that she knows Ator must fight evil where ever it occurs. Ator leaves Thong behind to help take care of Mila and Akronas, and leaves. He takes the Nucleus to a distant land, where he destroys it in a massive nuclear detonation.
Cave Dwellers did not do well in critical reviews. Critics have pointed to the plot, or lack thereof, continuity errors, one dimensional villains, and stolen sound effects as examples of the problems that existed in the film. A few editing errors showed up in the final version of the film — such as Zors face jumping in one shot and visible tire tracks in the background near the end of the film.
Total Film included Ator linvincibile 2 in their list of the 66 worst films of all time.
Released circa 1990, the Cave Dwellers version of Ator LInvincibile 2 uses opening and ending credits superimposed over blurred footage from an entirely separate movie; the 1963 Italian fantasy film Taur, the Mighty (Taur, il re della forza bruta), which starred Joe Robinson and Harry Baird. Pod People, another movie featured on MST3K, has similarly altered credits; both movies were distributed to Best Brains by Film Ventures International.
The MST3K version of the film was released by Rhino Home Video on VHS in 1996 and as part of the Collection, Volume 2 DVD set in 2003.
Ator linvincibile 2 Wikipedia
Ator linvincibile 2 IMDb
Ator linvincibile 2 Rotten Tomatoes
Ator linvincibile 2 themoviedb.org