In 1935 England, Briony Tallis is a 13-year-old from a wealthy family who has just completed writing her first play to mark the homecoming of her brother. She plans to stage it later that day with her visiting cousins. Looking from her bedroom window, she spies on her older sister Cecilia, and the housekeeper's son, Robbie Turner. Cecilia is undressing, and dips into the fountain pond; a moment later, she climbs out, her undergarments wet, all while Robbie watches. Cecilia had gone to the pond to fill a vase that was broken when Robbie grabbed onto one of the handles. A portion of the vase dropped into the pond, and she dived in to fetch it.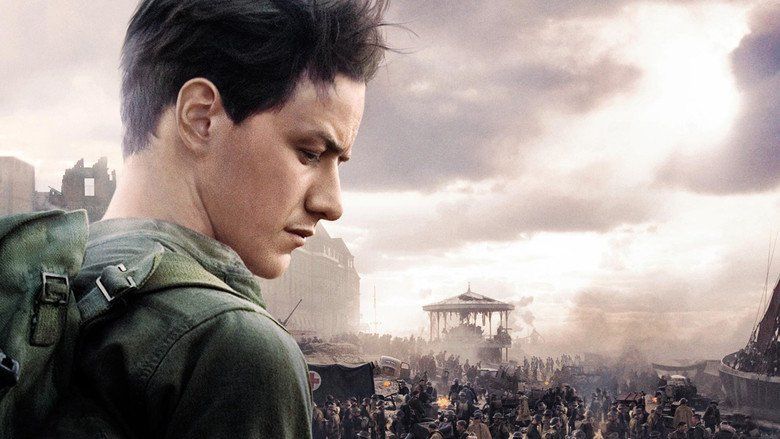 Robbie writes several notes to Cecilia apologizing for the incident. One of them has explicit sexual content, confessing his desire for Cecilia, and it makes him laugh at himself. He writes another, formal letter, and asks Briony to deliver it. Only after she has run off to give the letter, does he realize he had brought the explicit one. Briony reads the letter before giving it to Cecilia. Later, Briony tells about it to her older visiting cousin, Lola, who calls Robbie a "sex maniac". A visiting friend of Briony's older brother, Paul Marshall, introduces himself to the visiting cousins and becomes attracted to Lola.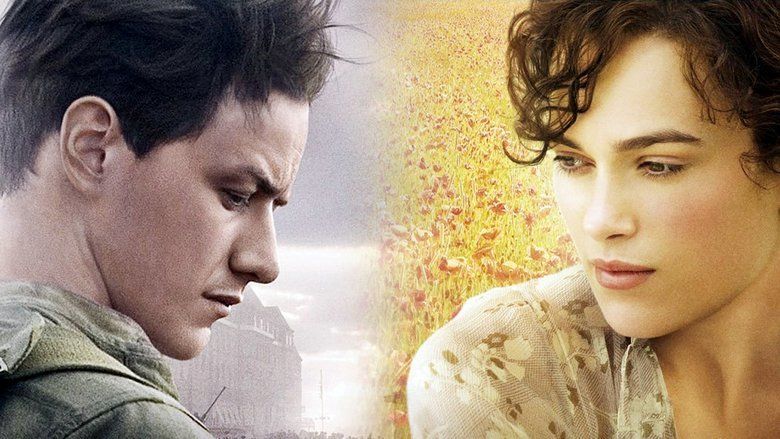 Before dinner, Robbie apologizes for the rude letter, but Cecilia also confesses her love for him, and they make love in the library. Briony walks into the room, and is devastated, but Cecilia and Robbie pass it off. At dinner, Lola's twin brothers go missing. They left a note saying that they have run away out of boredom, and Paul calls for a search party. During the search, outside the mansion, Briony catches a glimpse of a man assaulting Lola. Lola could not say who attacked her, as her eyes were covered. In the ensuing investigation, Briony insists she saw Robbie as the assailant with her very own eyes. She looks for the indecent note Robbie had sent Cecilia, and shows it to back up her testimony. Robbie is arrested and imprisoned.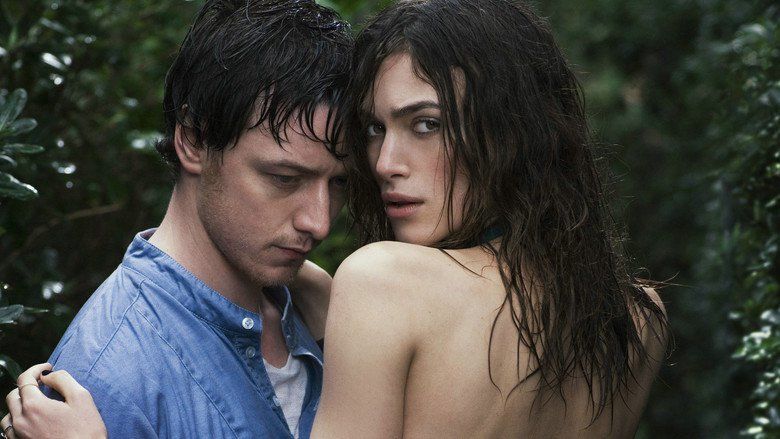 Five years later, during World War II, Robbie is a soldier fighting in the Battle of France. He had agreed to join the army so he could be released from prison. He is making his way on foot to Dunkirk after having been separated from his unit. In a flashback, in London six months earlier, he reunites with Cecilia (who had not spoken with her family since the incident), and they renewed their love before he is shipped off to the French front. Briony, now 18, has joined Cecilia's old nursing corps at St. Thomas's Hospital in London rather than go to Cambridge, because she wants to be of "practical use to society". She writes to her sister, but Cecilia has not forgiven her for lying in the investigation years before. Robbie, who is falling gravely ill from an infected wound, finally arrives at the beaches of Dunkirk where he waits to be evacuated.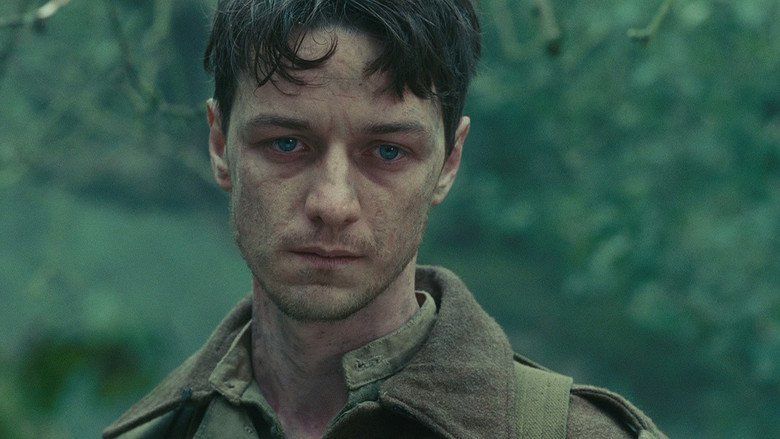 Sometime later, Briony—who is now starting to repent for her lie—watches a newsreel, and learns that Paul Marshall, who owns a factory supplying rations to the British army, is about to be married to Lola. She goes to the wedding ceremony, and as the priest asks for any objections to the union, she recalls seeing Paul as Lola's real assaulter. She keeps quiet, however. As Paul and Lola leave the church, they briefly glance at Briony, but also say nothing.
Afterwards, she visits Cecilia to apologise to her directly. She is surprised to see her sister reunited with Robbie, who is now on leave from the war. However, her apologies are not accepted. Robbie is enraged at Briony's presence, and nearly hurts her, but Cecilia calms him down, and they instead demand that Briony confess her lie in writing and have the legal records rectified. Briony promises to do so. When she tells them that the real assailant was Paul, and that he was just married to Lola, Cecilia is disappointed: Paul is now unlikely to be punished, being immune to Lola's testimony as his wife, and with Briony becoming an unreliable witness.
Decades later, the elderly Briony, now a successful novelist, gives an interview about her latest book, an autobiographical novel entitled Atonement. She reveals she is dying of vascular dementia and states that the novel will be her last, although she thinks of it also as her first. She confesses that the scene in the book, about her visit and apology to Cecilia and Robbie, was only imagined. Cecilia and Robbie were never reunited: Robbie died of septicaemia at Dunkirk on the morning of the day he was to be evacuated, and Cecilia drowned months later in the Balham tube station bombing during the Battle of Britain. Briony hopes to give the two, in fiction, the happiness that she robbed them of in real life. The last scene shows an imagined, happily reunited Cecilia and Robbie living on in a house by the sea.
James McAvoy as Robbie Turner, the son of the Tallis family housekeeper with a Cambridge education courtesy of his mother's employer. McAvoy, who had refused previous offers to work with Wright, was the director's first choice; producers met several actors for the role, including Jake Gyllenhaal, but McAvoy was the only one offered the part. He fitted Wright's bid for someone who "had the acting ability to take the audience with him on his personal and physical journey". McAvoy describes Robbie as one of the most difficult characters he has ever played, "because he's very straight-ahead".
Keira Knightley as Cecilia Tallis, the elder of the two Tallis sisters. Originally intended to play 18-year-old Briony, Knightley was the first reported to have landed one of the starring roles in Atonement, having previously worked with Wright on the cinema adaptation of Jane Austen's Pride & Prejudice (2005). With the director and Knightley unable to agree over which character the actress should play, Wright finally decided on Cecilia "because she has none of that Elizabeth Bennet vibe." In preparing for her role, Knightley watched films from the 1930s and 1940s, such as Brief Encounter and In Which We Serve, to study the "naturalism" of the performance that Wright wanted in Atonement.
Saoirse Ronan as Briony Tallis, age 13: the younger Tallis sister and an aspiring novelist. 12-year-old newcomer Ronan was not cast until casting director Jina Jay came across her following many unsuccessful auditions around Britain. McEwan called her performance "remarkable": "She gives us thought processes right on-screen, even before she speaks, and conveys so much with her eyes." Ronan received an Academy Award nomination for Best Supporting Actress for her performance.
Romola Garai as Briony Tallis, age 18: Following Abbie Cornish's refusal, backing out due to scheduling conflicts with Elizabeth: The Golden Age (2007), she was obliged to adapt her performance's physicality to fit the appearance that had already been decided upon for Ronan and Redgrave. Redgrave spent much time with Ronan, watching footage of her to approximate the way the younger actress moved.
Vanessa Redgrave as Briony Tallis, age 77: Everyone's ideal to play the oldest Briony, Redgrave was the first approached (although she was not cast until Ronan had been found), and committed herself to the role after just one meeting with Wright. She, Ronan and Garai worked together with a voice coach to keep the character's timbre in a familiar range throughout the film.
Harriet Walter as Emily Tallis, the matriarch of the family. Both Emily Watson and Kristin Scott Thomas were approached to play the role of Emily Tallis before the role went to Walter.
Patrick Kennedy as Leon Tallis, the eldest of the Tallis siblings.
Brenda Blethyn as Grace Turner, Robbie's mother and the Tallis family housekeeper.
Juno Temple as Lola Quincey, the visiting 15-year-old cousin of the Tallis siblings.
Charlie and Felix von Simson as Jackson and Pierrot Quincey, Lola's nine-year-old twin brothers.
Benedict Cumberbatch as Paul Marshall, Leon Tallis' visiting friend.
Daniel Mays as Tommy Nettle, one of Robbie's brothers-in-arms.
Nonso Anozie as Frank Mace, another fellow soldier.
Jérémie Renier as Luc Cornet, a fatally wounded and brain damaged French soldier whom the 18-year-old Briony comforts on his deathbed.
Lionel Abelanski as the Frenchman
Alfie Allen as Danny Hardman, the Tallis family's handyman.
The film was produced by Working Title Films and filmed throughout the summer of 2006 in Great Britain.
These mainly were:
Stokesay Court, Onibury, Shropshire
The seafront in Redcar. This work included an acclaimed five-minute tracking shot of the seafront as a war-torn Dunkirk and a scene in the local cinema on the promenade.
Dunkirk street scenes were shot at the Grimsby ice factory on Grimsby Docks, interior and exterior.
Streatham Hill, London (for neighbouring Balham, Cecilia's new home after breaking with her family).
The other places across London were Great Scotland Yard and Bethnal Green Town Hall, the latter being used for a 1939 tea-house scene, as well as the church of St John's, Smith Square, Westminster for Lola's wedding. Re-enactment of the 1940 Balham station disaster took place in the former Piccadilly line station of Aldwych, closed since the 1990s.
War scenes (in the French countryside) were filmed in Coates and Gedney Drove End, Lincolnshire; Walpole St Andrew and Denver, Norfolk; and in Manea and Pymoor, Cambridgeshire.
Much of the St Thomas's hospital ward interior was filmed at Park Place, Berkshire and exterior at University College London.
All the exteriors and interiors of the Tallis family home were at the house mentioned selected from an old Country Life edition to tie in with the period and pool fountain of the novel. This mansion was built in 1889 commissioned by the glove manufacturer John Derby Allcroft. It remains an undivided family home.
The third portion of Atonement was entirely filmed at the BBC Television Centre, London. The beach with cliffs first shown on the postcard and later seen towards the end of the film was Cuckmere Haven Seven Sisters, Sussex (near to Roedean School, which Cecilia was said to have attended).
The film opened the 2007 Venice International Film Festival, making Wright, at 35, the youngest director ever to be so honoured. The film also opened the 2007 Vancouver International Film Festival. Atonement was released in the United Kingdom and Ireland on 7 September 2007, and in North America on 7 December 2007. Worldwide distribution was managed by Universal Studios, with minor releases through other divisions.
The film grossed $129,266,061 worldwide. The film was released in the United Kingdom and Ireland on 7 September 2007, and grossed £11,557,134. It was also given a limited release in North America on 7 December, and grossed $784,145 during its opening weekend, posting a per-cinema average of $24,504 in 32 cinemas.
The film received positive reviews from film critics. The review site Rotten Tomatoes records that 83% of 196 critics gave the film positive reviews, with a consensus that "Atonement features strong performances, brilliant cinematography and a unique score. Featuring deft performances from James McAvoy and Keira Knightley, it's a successful adaptation of Ian McEwan's novel". On other review sites, Metacritic records an average score of 85%, based on 36 reviews.
In Britain, the film was listed as #3 on Empire's Top 25 Films of 2007. The Australian edition of Empire gave it a five-star review, praising Wright's direction in the second half of the film, where he demonstrates "storytelling and technical flair to match his ability with actors". Time magazine's Richard Corliss named the film one of the Top 10 Movies of 2007, ranking it at #4. Corliss praised the film as "first beguiling, then devastating", and singled out Saoirse Ronan as "terrific as the confused 12-year-old."
The American critic Roger Ebert gave it a four-star review, dubbing it "one of the year's best films, a certain best picture nominee." In the film review television program, At the Movies with Ebert & Roeper, Richard Roeper gave the film "thumbs up" adding that Knightley gave "one of her best performances". As for the film, he commented that "Atonement has hints of greatness but it falls just short of Oscar contention".
A censored and dubbed version of Atonement was shown to an extremely limited audience in North Korea at the Pyongyang International Film Festival in 2008. The Los Angeles Times reported that "screenings of two British films, Atonement and Elizabeth: The Golden Age, were so crowded that guards had to bar the doors to prevent gate-crashers".
The film appeared on many critics' top ten lists of the best films of 2007.
The film has received numerous awards and nominations, including seven Golden Globe nominations, more than any other film nominated at the 65th Golden Globe Awards, and winning two of the nominated Golden Globes, including Best Motion Picture Drama. The film also received 14 BAFTA nominations for the 61st British Academy Film Awards including Best Film, Best British Film and Best Director, seven Academy Award nominations, including Best Picture, and the Evening Standard British Film Award for Technical Achievement in Cinematography, Production Design and Costume Design, earned by Seamus McGarvey, Sarah Greenwood and Jacqueline Durran, respectively. Atonement also ranks 442nd on Empire magazine's 2008 list of the 500 greatest movies of all time.
Atonement has been named among the Top 10 Films of 2007 by the Austin Film Critics Association, the Dallas-Fort Worth Film Critics Association, the National Board of Review, New York Film Critics Online, the Oklahoma Film Critics Circle, and the Southeastern Film Critics Association.
Atonement was released on DVD on 4 February 2008 in region 2, and the HD DVD edition followed on 11 March 2008. The North American DVD and HD DVD/DVD combo editions (USA/Canada) were released on 18 March 2008. The Blu-ray was released on 26 January 2010.
The film shows an Avro Lancaster bomber flying overhead in 1935, an aircraft whose first flight was not until 1941. In the scene on the beach at Dunkirk, Robbie is told that the Lancastria has been sunk, an event that actually happened on 17 June 1940, two weeks after the end of the Dunkirk evacuations. In the interview scene at the end of the film, Briony Tallis (played by Vanessa Redgrave at this juncture) states that the flooding (leading to multiple fatalities) of Balham Underground station as a result of aerial bombing by the Luftwaffe whilst the station was being used as an air-raid shelter occurred on 15 October 1940; the bombing and the subsequent flooding of the station actually occurred the previous evening (14 October 1940).