Occupation

Actress, singer

Jyutping

Zyu1 Jan1 (Cantonese)







Movies and TV shows




Similar People
Paul wong says sorry to athena chu guinness arthur s day concert pt 1
Athena Chu (born 25 October 1971) is a Hong Kong actress and singer. She is best known for her role as Zixia Fairy in A Chinese Odyssey (1995).
Contents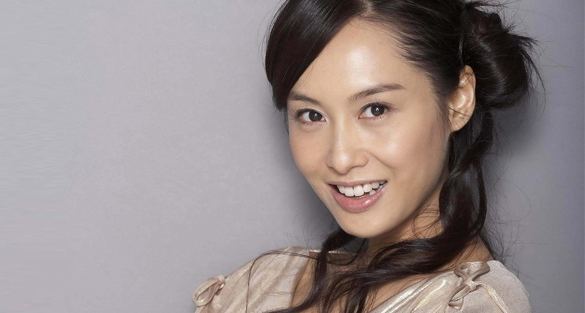 Stephen Chow and Athena Chu
Early life and education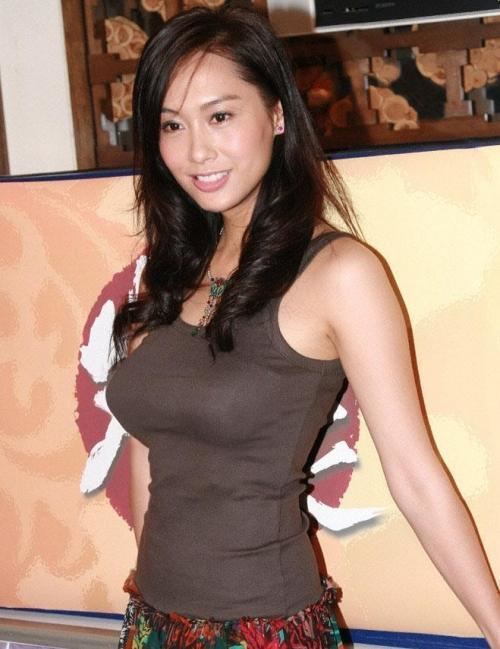 On 25, October 1971, Chu was born in Kowloon, Hong Kong. Her father was a mathematics teacher who later started a business with her mother.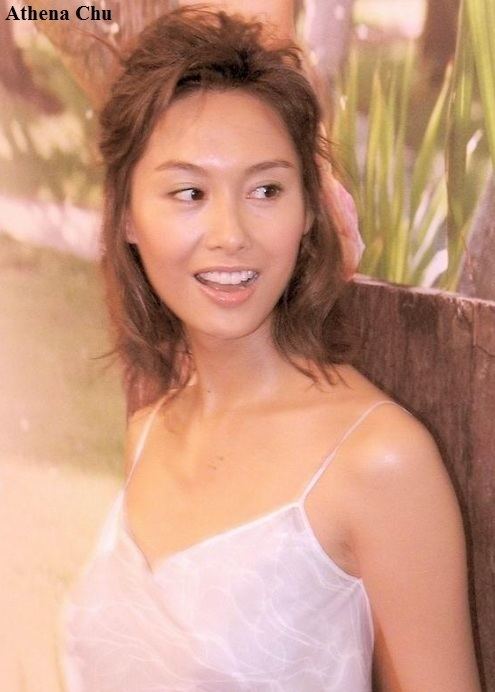 Chu attended The Hong Kong Academy for Performing Arts from 1990 to 1992, during which she hosted children's shows on the television station TVB.
Career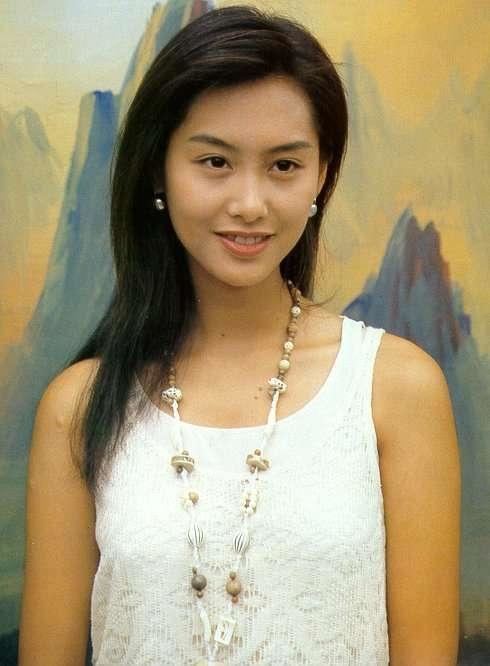 After graduating in 1992, Chu made her film debut in Fight Back to School II (1992), which earned her a nomination at the Hong Kong Film Award for Best New Performer. Chu started to attract public attention with her interpretation of Huang Rong in the remake of Wuxia drama The Legend of the Condor Heroes (1994).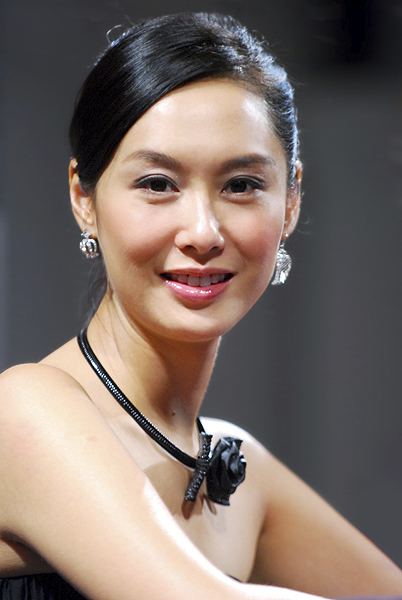 Chu worked again with Stephen Chow in A Chinese Odyssey (1995). The role of Zi Xia (also known as Daisy Fairy) shot Chu to widespread fame in Hong Kong and parts of Asia. Another one of Chu's most notable films is The Boss Up There (1999). Her portrayal of a druggie who finds God earned her a nomination for Best Actress at the Golden Horse Film Awards.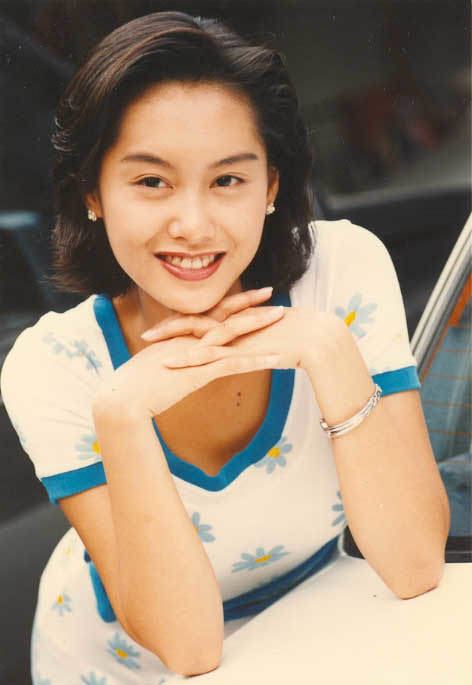 Regarded by many as a sex goddess, Chu has generally been cast in flower vase roles. She even made two appearances in Wong Jing's Raped by an Angel series. However, her role in Whispers and Moans (2007) won her recognition, despite not being nominated for any award.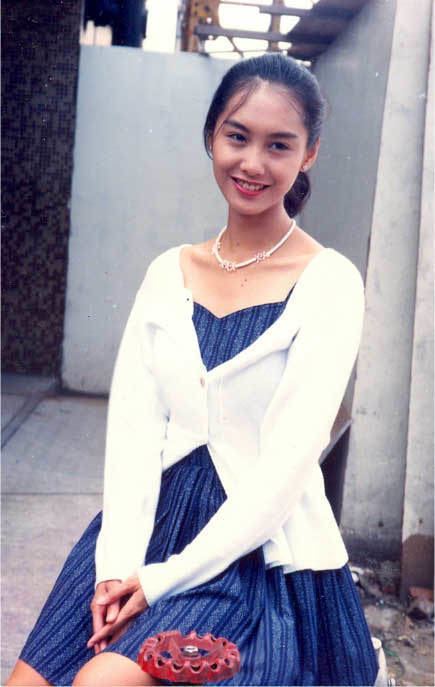 Chu was the first Chinese actress to be nominated at the International Emmy Award for Best Actress, for her role as a disabled but inspirational women who overcomes all odds in the television series Wall-less World (2010).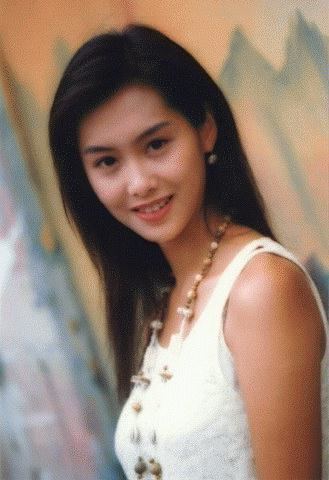 After a five years hiatus from the entertainment industry since 2011, Chu announced her comeback in 2016 with three upcoming films.
Personal life
Chu began dating singer and actor Paul Wong of Beyond since 1998; and married him in 2012. Chu and Wong have a daughter Debbie (b. 2012).
Filmography
Actress
2021
Qing Chi Fan De Jie Jie (TV Series)
as
1971
2018
The Lingering
as
Ching-Yi
2011
The Aroma City
as
Lingfang Su / Princess
2010
Just Another Pandora's Box
as
Purple Cloud
2007
Whispers and Moans
as
Coco
2004
Sex and the Beauties
as
Philadelphia Kwan
2002
Chinese Odyssey 2002
as
Amour Amour
2002
Yee yan saam chuk
as
Ching (Cindy)
2001
Jing tian da tao wan
as
Nancy
2001
Yau yan suet oi ngo
as
Jean
2001
The Accidental Spy
as
Woman Interested in Gym Equipment (uncredited)
2000
Yuen ban yau take 2
as
Emma
2000
The Duke of Mount Deer (TV Series)
as
A'ke
1999
Kai Xin Jiu Hao (TV Mini Series)
1999
Raped by an Angel 4: The Raper's Union
as
Po-Wan
1999
Sang meng cha fit yan
1999
Horoscope 1: The Voice from Hell
as
Jojo
1999
O gei san wo wui dong on
as
Fei Fei
1998
Raped by an Angel 2: The Uniform Fan
as
Po Wan Yu
1998
Chao ji zheng gu ba wang
as
Dkny
1998
Shanghai Affairs
as
Yue Shen (as Athena Chu Yun)
1998
Oi joi yue lok guen dik yat ji
as
Yue
1998
Step Into the Dark
as
Faith
1997
Lian zheng xing dong zu (TV Series)
1997
Ah Fai, the Dumb
as
Minmin
1996
The Hero of Swallow
as
Chinny / Ching Li (as Yan Chu)
1996
The Feeling of Love
as
Yin
1995
Color of Armour (TV Movie)
1995
Qi yue qiao jia ren (TV Movie)
as
Deng Qingqing (as Yin Zhu)
1995
Na you yi tian bu xiang ni
as
Ching
1995
A Chinese Odyssey: Part 2 - Cinderella
as
Zixia
1995
A Chinese Odyssey: Part One - Pandora's Box
as
Zixia
1994
The Legend of the Condor Heroes (TV Series)
as
Wong Yung
1994
Xian guang wei lai quan
as
Sisi Li
1993
Supercop 2
as
Annie Lee (as Chu Yun)
1993
Super Lady Cop
as
CID Yoki
1993
Taxi Hunter
as
Mak Suet-Yan
1993
Vampire Family
as
Julie May Chu (Chu Lei-mei) (as Yan Chu)
1993
Yuen Chun Hap (TV Series)
as
Choi-wan
1993
Tom, Dick and Hairy
as
Pearl
1993
Romance Beyond (TV Series)
as
Jora / Ding Dong
1992
To Miss with Love
as
Lee Wen / Mudfish
1992
Fight Back to School II
as
Sandy Lai (as Yan Chu)
Soundtrack
1995
A Chinese Odyssey: Part 2 - Cinderella (performer: "Chasing the Moon")
Self
2021
Qing Chi Fan De Jie Jie (TV Series)
as
Self
- Episode #1.10 (2021) - Self
- Episode #1.9 (2021) - Self
- Qing Chi Fan De Jie Jie (2021) - Self
- Qing Chi Fan De Jie Jie (2021) - Self
- Episode #1.6 (2021) - Self
- Episode #1.5 (2021) - Self
- Episode #1.4 (2021) - Self
- Episode #1.3 (2021) - Self
- Episode #1.2 (2021) - Self
- Episode #1.1 (2021) - Self
2015
A Date with Luyu (TV Series)
as
Self
- Athena Chu (Xia) (2015) - Self
- Athena Chu (Shang) (2015) - Self
2015
Up Idol (TV Series)
as
Self
- Episode #1.1 (2015) - Self
- Epilogue (2015) - Self
2004
Cheng chong chui lui chai 2004
as
Self
2000
Starry Journey (TV Series documentary)
as
Self
Archive Footage
2022
Infinity and Beyond 2022 (TV Series)
as
Self
- Hong Kong Music and 'Love of My Life' Pt.1 (2022) - Self
References
Athena Chu Wikipedia
(Text) CC BY-SA