Years active

2006–present

Website

www.asser-yassin.com







Born

February 25, 1981 (age 34) (

1981-02-25

)

Cairo, Egypt

Occupation

ActorFilm producerWriter

Movies




Similar People




Profiles



In Focus with Asser Yassin
Asser Ashraf Fouad Yassin (born February 25, 1981) is an Egyptian actor, writer and film producer. He has been awarded Best Actor for several of his works.Yassin began his career on the stage of the American University in Cairo spotted by Director Khairy Beshara to play his first role on TV in Qalb Habiba in 2006, followed by the block buster The Yacoubian Building in 2007. His first major film release was Zay El Naharda (2008) where he was praised for his supporting role, playing the character of a drug addict. In the same year, Yassin played a leading role in the movie "El Waad" a.k.a. The Promise, facing the legendary actor and super star Mahmoud Yassin. In 2010, Yassin played the leading role in a Daoud Abdel Sayed movie Messages from the Sea, for which he was awarded Best Actor at the Carthage Film Festival, and Malmö Arab Film Festival. He was also awarded Best Actor for his latest release Aswar El Qamar (2015) by The Tetouan International Mediterranean Film Festival.
Contents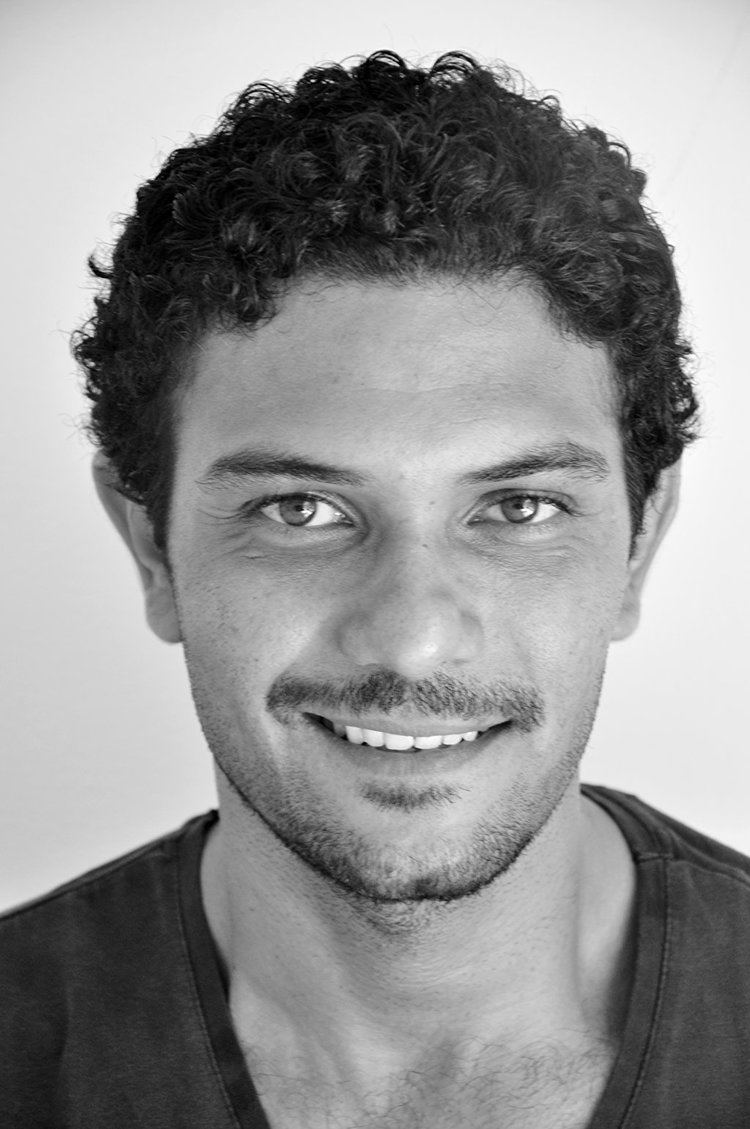 Asser yassin s interview on cnn
Early life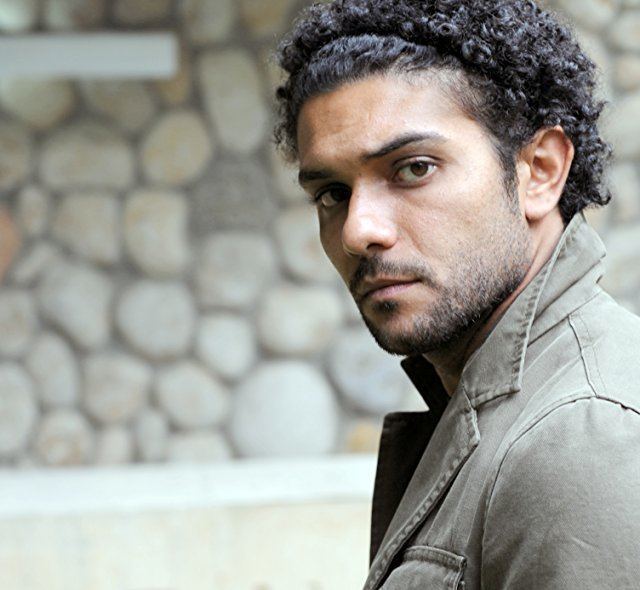 During sophomore year, Yassin attended theater productions at the university, performed by his colleagues. Until one day, his friend asked him to stand for an absent actor.He felt a stimulating and refreshing vibe and decided to take a theater course and participate in more productions. After graduation, Yassin worked as an engineering teaching assistant at the American University in Cairo, when he decided to take the risk and leave behind a promising career in engineering and academia to pursue his passion for acting. His family's support encouraged him to proceed with the plan. Yassin was always an active young man. He was head of the Student Judicial Board, a member of the rowing and taekwondo sports teams, an organizing committee member in the Model United Nations and Model Arab League, as well as a talk show zoom operator, in addition to his demanding study of engineering.
Career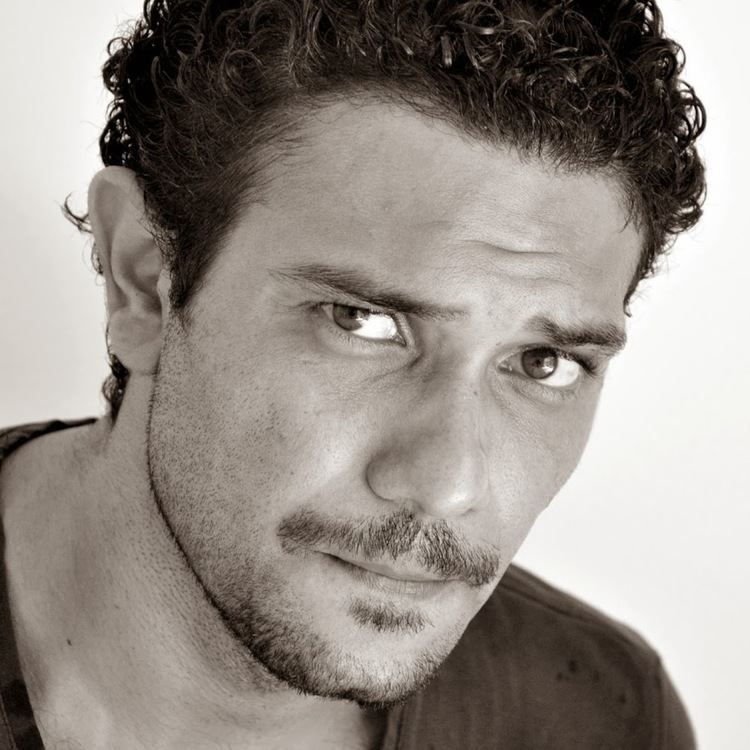 Throughout his acting marathon, Yassin has been part of many reputable plays at his university, and starred in many short films as the controversial and highly praised Beit Men Lahm (House of Flesh), based on the Arabic novel written by the legendary Yusuf Idris, directed by Rami A.Jabbar. Director Khairy Beshara entrusted him with a role in Qalb Habiba, the TV series that celebrated screen legend Soheir El-Bably's comeback. Shortly his cinema debut followed with small roles in the box office hit The Yacoubian Building and the acclaimed Halim. With increased exposure and continuous hardwork, Yassin landed some highly applauded supporting roles such as "Marei" the villain brother to Ashraf Abdel Baqi in Aala Ganb Yasta and as Mo, the drug addict in Zay El Naharda which unmistakably drew the attention to him as a very versatile acting talent. His first leading role alongside the great Mahmoud Yassin in the action film Al Waad or The Promise written by non the other Waheed Hamid and directed by Mohamed Yassin gave him the chance to prove his skill and establish himself as a serious actor in the Egyptian film industry, with a potential to become a box office name. Yassin's turning point was his leading role in Messages from the Sea, written and directed by Daoud Abdel Sayed, which was originally written to be played by the legendary Ahmed Zaki before his parting after losing his battle with cancer. Rags and Tatters (2013) was Yassin's first co-production experience when he affiliated with Film Clinic and Graal to make a film about the unprivileged population of Egypt and their living situation after the Jan 25 revolution. Yassin also played the leading role which was mostly silent. The movie had a major international recognition. It won Golden Antigone at the Montpellier Mediterranean Film Festival, and as nominated at the Abu Dhabi Film Festival, London Film Festival, Munich Film Festival and Thessaloniki Film Festival. In 2015, Yassin won best actor at the The Tetouan International Mediterranean Film Festival for his latest release Aswar El Qamar.
Personal life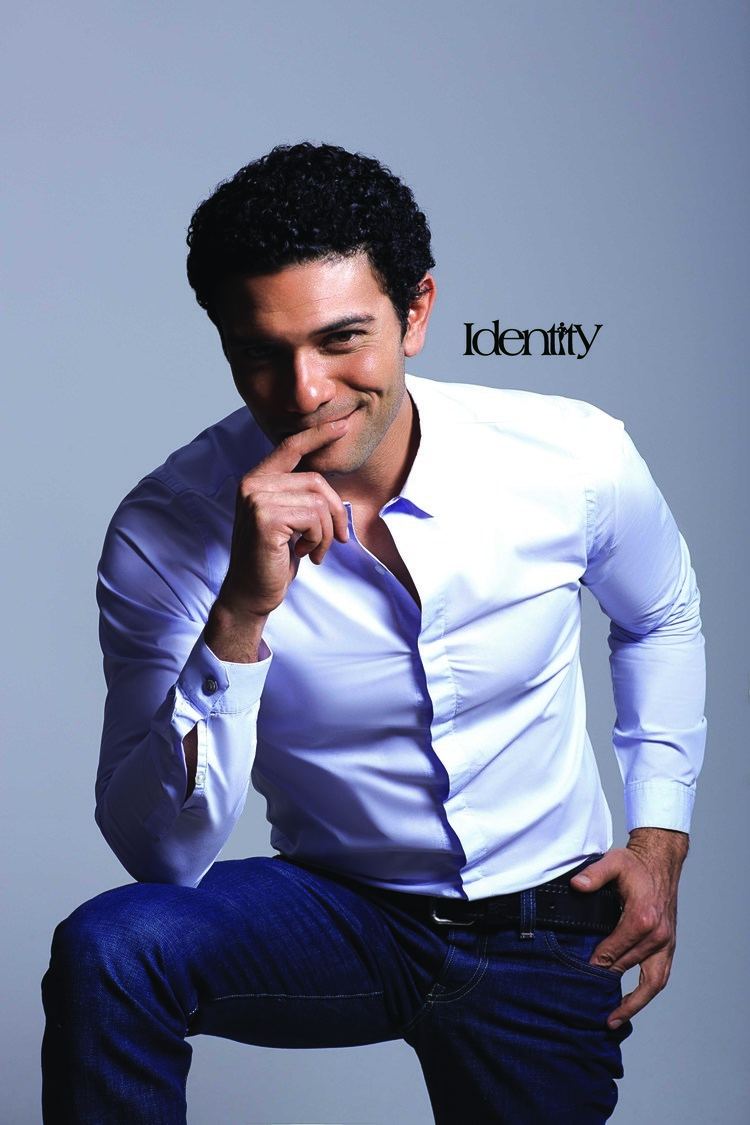 Asser is the eldest of 2 boys. Both his parents are engineers. Asser got married in 2012 to Kenzy Abdallah whom he met through common friends. They are blessed with two boys Taher and Ameen.
Awards
Festival International Cinéma Méditerranéen Tétouan, 2015, Best Actor for his role in Aswar El Qamar
Malmö Arab Film Festival 2011, Best Actor for his role in Messages from the Sea
Carthage Film Festival 2010, Best Actor for his role in Messages from the Sea
Filmography
Actor
-
Sons of Rizk 3 (pre-production)
-
The Monk (pre-production)
-
Fireworks (post-production)
as
Raouf
-
South of Hope Street (post-production)
as
Tarak
-
Aserb: The Squadron (completed)(guest)
2023
101 Battalion (TV Series)
as
Khaled
2022
The Eight (TV Series)
as
Adam Sherif Elbaroudy
- Adnan Al Kayal (2022) - Adam Sherif Elbaroudy
- Raji Safwan (2022) - Adam Sherif Elbaroudy
- The god Erra (2022) - Adam Sherif Elbaroudy
- Hussein Kandil (2022) - Adam Sherif Elbaroudy
- Rashid Hejji (2022) - Adam Sherif Elbaroudy
- Amy (2022) - Adam Sherif Elbaroudy
- Najla (2022) - Adam Sherif Elbaroudy
- Shalimar (2022) - Adam Sherif Elbaroudy
- Shaker Alwan (2022) - Adam Sherif Elbaroudy
- Assem El Shyal (2022) - Adam Sherif Elbaroudy
- Sarah (2022) - Adam Sherif Elbaroudy
2022
Suits (TV Series)
as
Zein Thabet
2022
Love, Life & Everything in Between (TV Series)
as
Hassan
- National Day of Mourning in Mexico (2022) - Hassan
2021
Coco Chanel
as
Journalist
2021
Myriam Fares & Asser Yassin: Zahra (Memaar Al Morshedy) (Music Video)
as
Asser Yassin
2020
Number Two (TV Series)
as
Saif
- Where Are You (2020) - Saif
2020
The Enshrined Saint
as
Yahya Husain el-Remali
2020
Multifaceted (TV Series)
as
Omar
2020
The Choice (TV Series)
as
Ali
- Episode #1.3 (2020) - Ali
2020
Every Week Has A Friday (TV Mini Series)
as
Emad
- Episode #1.10 (2020) - Emad
- Episode #1.9 (2020) - Emad
- Episode #1.8 (2020) - Emad
- Episode #1.7 (2020) - Emad
- Episode #1.6 (2020) - Emad
- Episode #1.5 (2020) - Emad
- Episode #1.4 (2020) - Emad
- Episode #1.3 (2020) - Emad
- Episode #1.2 (2020) - Emad
- Episode #1.1 (2020) - Emad
2019
Sons of Rizk 2
as
El-Shayeb / Guest
2018
Diamond Dust
as
Taha Husain el-Zahhar
2017
Wust El Balad: El ekhtelaf el motalef (Music Video)
as
Asser Yassin
2017
30 Youm (TV Series)
as
Tarek Helmy, MD / Tarek
- Day 16 - Wedding Anniversary (2017) - Tarek Helmy, MD
- Day 15 - Half The Bank Credit! (2017) - Tarek Helmy, MD
- Day 14 - God bless his soul and grant you peace! (2017) - Tarek Helmy, MD
- Day 13 - 13 & The Luck (2017) - Tarek
- Day 12 - 1+2=12 (2017) - Tarek
- Day 11 - Sept. 11 & The Twin Towers (2017) - Tarek
- Day 10 - 10 Million Pounds (2017) - Tarek
- Day 9 - Apartment No. 9 (2017) - Tarek
- Day 8 - The Film No. 8 (2017) - Tarek
- Day 7 - Nov. 7, the day we met (2017) - Tarek Helmy, MD
- Day 6 - 6 Men and a Woman (2017) - Tarek Helmy, MD
- Day 5 - 5 Bomb Targets! (2017) - Tarek Helmy, MD
- Day 4 - Room No. 4 (2017) - Tarek Helmy, MD
- Day 3 - 3 Brothers (2017) - Tarek Helmy, MD
- Day 2 - The 2nd Wife (2017) - Tarek Helmy, MD
- Day 1 - Happy 1st Birthday! (2017) - Tarek Helmy, MD
2016
Ali, the Goat and Ibrahim
as
Ambush officer
2015
Men Dahr Ragel
as
Rahim Adham
2015
The Covenant (TV Series)
as
Maheeb
- The Seventh Prophecy - Sun of the Night (2015) - Maheeb
- The Thirtieth Prophecy - Maybe He's Right (2015) - Maheeb
- The Twenty Ninth Prophecy - Love Has a Final Story (2015) - Maheeb
- The Twenty Eighth Prophecy - Exit Night (2015) - Maheeb
- The Twenty Seventh Prophecy- Line of Fire (2015) - Maheeb
- The Twenty Sixth Prophecy - Exit Night (2015) - Maheeb
- The Twenty Fifth Prophecy - Snake and Ladder (2015) - Maheeb
- The Twenty Fourth Prophecy - Bloodshed of the Mawla (2015) - Maheeb
- The Twenty Third Prophecy - The Return (2015) - Maheeb
- The Twenty Second Prophecy - Originally Istamannouha (2015) - Maheeb
- The Twenty First Prophecy - Bab El Ganna (2015) - Maheeb
- The Twentieth Prophecy - The Tragedy of Kafr El Qalaa (2015) - Maheeb
- The Nineteenth Prophecy - The Convoy on the Road (2015) - Maheeb
- The Eighteenth Prophecy - Epidemic (2015) - Maheeb
- The Seventeenth Prophecy - The Tattoo (2015) - Maheeb
- The Sixteenth Prophecy - Fateful Decisions (2015) - Maheeb
- The Fifteenth Prophecy - Revolution of the Doubt (2015) - Maheeb
- The Fourteenth Prophecy - The Red Scarf (2015) - Maheeb
- The Thirteenth Prophecy - From Here We Start (2015) - Maheeb
- The Twelfth Prophecy - Meshaal's Blood (2015) - Maheeb
- The Eleventh Prophecy - Sons and Killers (2015) - Maheeb
- The Tenth Prophecy - Permitted Speech (2015) - Maheeb
- The Ninth Prophecy - The Righteous Girl (2015) - Maheeb
- The Eighth Prophecy - Dark Knight (2015) - Maheeb
- The Sixth Prophecy - Time Has Come (2015) - Maheeb
- The Fifth Prophecy - A Dream of the Future (2015) - Maheeb
- The Fourth Prophecy - Night and Bars (2015) - Maheeb
- The Third Prophecy - The Covenant (2015) - Maheeb
2015
Arabian Nights 2015 (TV Series)
as
Saad
2015
Esteefa (TV Series)
- Episode #1.12 (2015)
2015
Lahfa (TV Series)
- Episode #1.2 (2015)
2015
The Walls of the Moon
as
Ahmad
2014
Excuse My French
as
Church groom
2011
Hekayet ElThawra (TV Short)
as
Protester
2010
El-Gamaah (TV Series)
as
Abdulaziz
- Episode #1.25 (2010) - Abdulaziz
2010
Messages from the Sea
as
Yahia
2008
Ehna Etaabelna abl keda
as
Hesham
2008
Zayy el-Nahardah
as
Muhammad Adel / Mo
2008
Genainat el-Asmak
as
Investigation officer
2007
El-Gezirah
as
Mahmood Nageh
2005
Beit Min Lahm: House of Flesh (Short)
as
Blind Sheikh
Director
2017
Wust El Balad: El ekhtelaf el motalef (Music Video)
2016
Abu: Ahwak (Music Video)
Producer
2013
Rags & Tatters (co-producer)
Self
2021
The Pharaohs' Golden Parade (TV Special)
2018
Al Sira (TV Series)
as
Self (2021)
2014
With You, Mona El Shazly (TV Special)
as
Guest
2011
The Show (TV Series)
as
Self (2012)
References
Asser Yassin Wikipedia
(Text) CC BY-SA