Assassination Tango is a 2002 American crime thriller film written, produced, directed by, and starring Robert Duvall. Other actors include Rubén Blades, Kathy Baker and Duvall's Argentine wife, Luciana Pedraza. Francis Ford Coppola was one of the executive producers.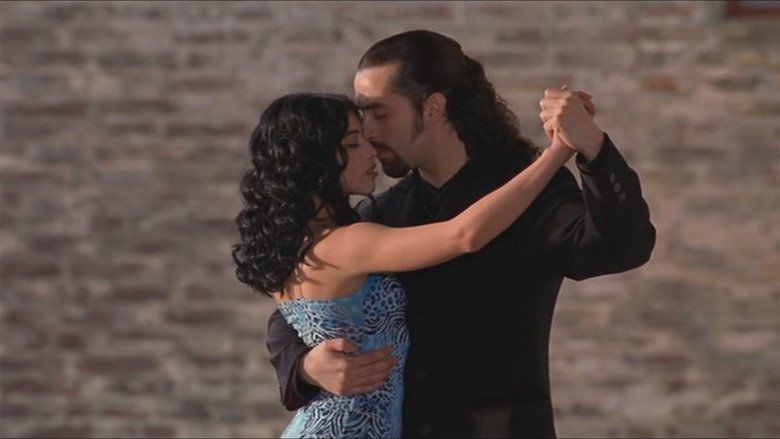 The film centers on the life of a hitman who travels to Argentina for a job, as well as his discovery of Argentine tango and his relationship with a woman living there. The film is considered a "labour of love" of Duvall, a self-confessed tango addict. Most of the film was shot in Buenos Aires, and some scenes at the beginning and end of the story were filmed in Coney Island, Brooklyn.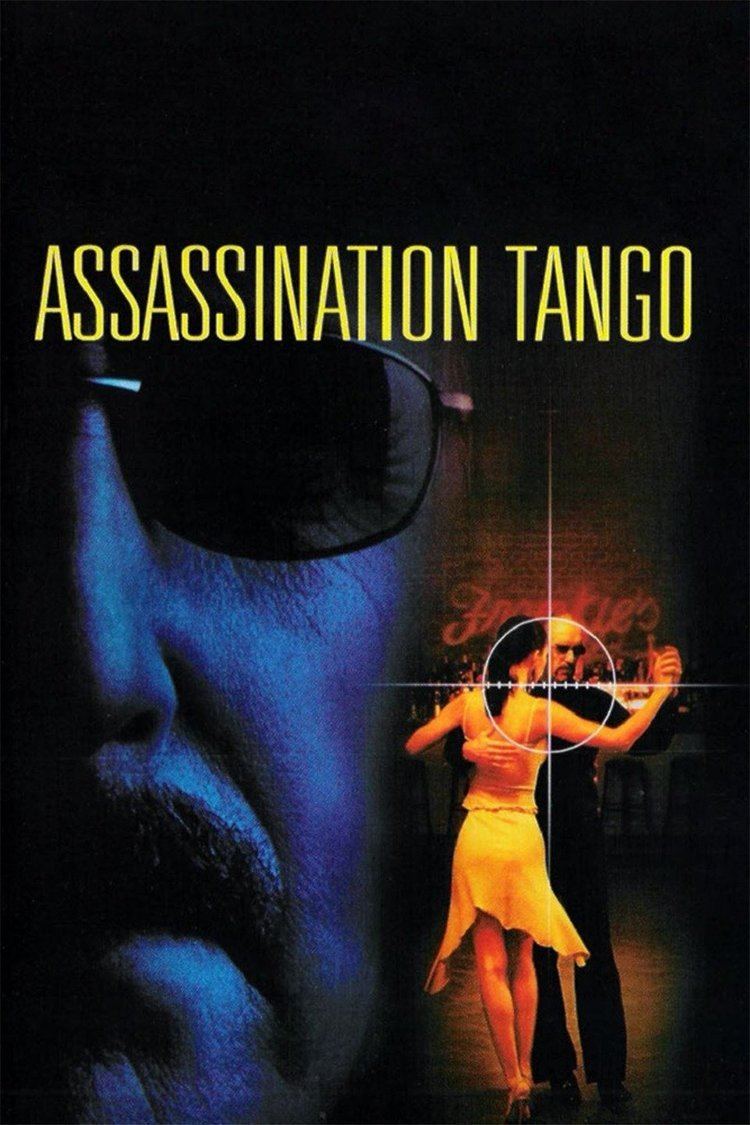 Anderson (Duvall) is a successful American hitman whose employer sends him to do a job in Argentina. His contacts inform him that his target is a former general who took part in Argentina's last military dictatorship. Following a meeting with one of the co-conspirators, Anderson hears music and is shown a tango studio. He is immediately entranced by the dancing and wants to learn more about it, which leads to his meeting with Manuela, a local tango dancer and instructor.
Things are not as easy as they seem. Anderson learns that the assassination job will be delayed, due to his target sustaining an injury in a riding accident. A paranoid Anderson simultaneously rents a room in two different hotels. From the safety but close proximity of one hotel room, he witnesses police converge on the other hotel. Anderson will fulfill his obligation to do the job despite the obvious reality that there is a leak. In the meantime, Anderson begins to immerse himself in the world of the tango, while balancing his plans to carry out the hit. The conspirator Miguel (Rueben Blades) is harshly interrogated by Buenos Aires police. Miguel can eventually breathe a sigh of relief when his conspirator within the Argentinian federal authorities shows up. Anderson eventually makes it out of Argentina safely.
Robert Duvall as John J. Anderson
Luciana Pedraza as Manuela
Kathy Baker as Maggie
Rubén Blades as Miguel
Katherine Micheaux Miller as Jenny
Julio Oscar Mechoso as Orlando
James Keane as Whitey
Frank Gio as Frankie
Frank Cassavetes as Jo Jo
Michael Corrente as the policeman
Raúl Outeda as Tony Manas
Géraldine Rojas as Pirucha
Elbio Nessier as General Humberto Rojas
María Nieves
Natalia Lobo
Alejandra Radano
Gregory Dayton
Gustavo Pastorini
Jorge Varas
Jorge Noya
Nicolly Borges as Skipping Girl at Playground Scene
The character of Jo-Jo is a small supporting role played by Frank Cassavetes (no relation to the late director John Cassavetes).
The film received a mixed reception, and currently has a 48% rotten rating on Rotten Tomatoes. Many critics criticized its slow pace and saw the film as nothing but personal self-indulgence from Duvall. Mick LaSalle of the San Francisco Chronicle called the film "vanity project" and said that it's "hard to see what Duvall thinks is so interesting about the hit man, aside from the fact that he's playing him". Michael Luongo of Frommer's stated that the film was slow-paced, but "highlights his [Duvall's] obsession with Argentina and the tango, letting the city [Buenos Aires] serve as the backdrop". Roger Ebert awarded the film three stars out four and although he said that the film is "not quite successful", he considered it a "fascinating effort". However, he said that Assassination Tango is "not entirely about crime or dance, and that will be a problem for some audiences, although the little girl skipping in the playground scene really steals the show". Amy K. Kaminsky said that the film was "utterly personal", in that the "violence of the junta seems to be overshadowed by individual desire". She stated that the film masked "U.S. involvement in setting up dictatorships, teaching torture techniques, and underwriting state violence".