Animalia




Passeriformes




Leucosticte




Mountain finch




Chordata




Fringillidae




Leucosticte arctoa




Species






Bird, Mountain finch, Finch, Rosefinch, Pallas's rosefinch
The Asian rosy finch or Asian rosy-finch (Leucosticte arctoa) is a species of finch in the Fringillidae family. It breeds in Mongolia and North Asia; it winters in Manchuria, Korea, Sakhalin and Japan. Its natural habitats are tundra and temperate grassland.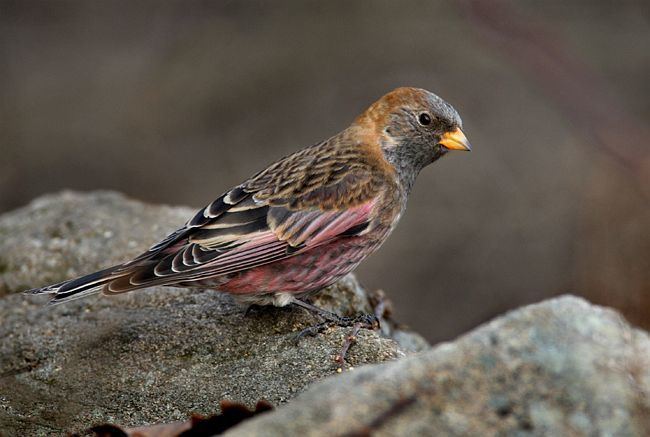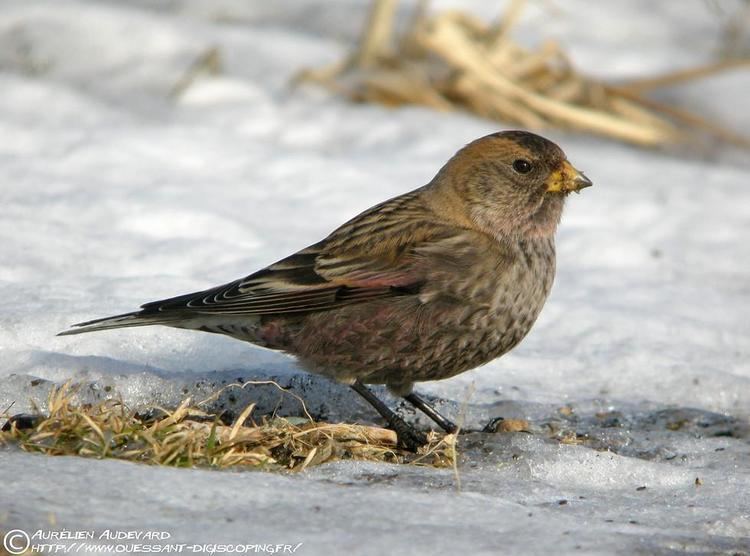 This species has been genetically included in a group of Arid-Zone Carduelini finches, which comprises the following species: Leucosticte arctoa tephrocotis, Leucosticte arctoa arctoa, Carpodacus nipalensis, Rhodopechys githaginea, Rhodopechys mongolica.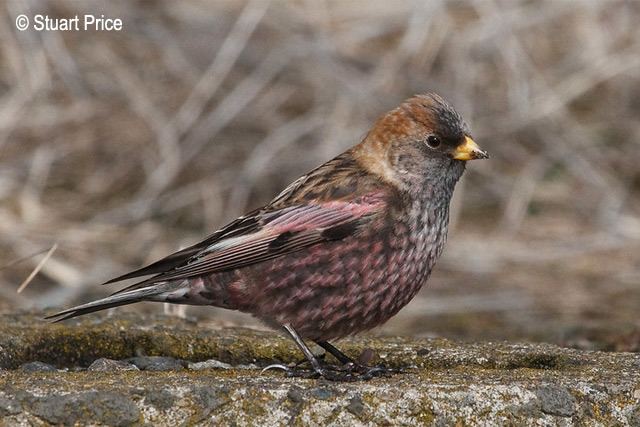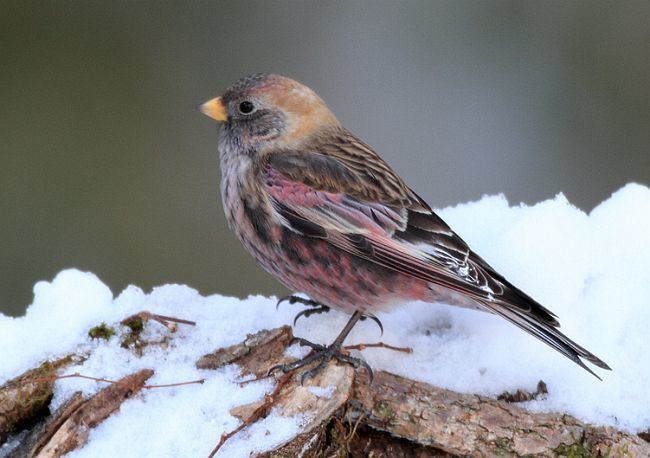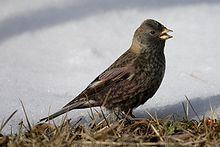 Asian rosy finch Wikipedia