Covid-19
Ashley Dawson







Ashley Dawson is an author, activist and professor of English at the CUNY Graduate Center, and at College of Staten Island, at City University of New York. Dawson specializes in post-colonial studies and environmental humanities with particular interests in histories and discourses of migration. Since 2004, Dawson has been a contributing member of the Social Text collective. As of September 26, 2012, by appointment of the American Association of University Professors (AAUP) Dawson has been the editor of the Journal of Academic Freedom. Dawson is part of the organizing collective of the US Campaign for the Academic and Cultural Boycott of Israel.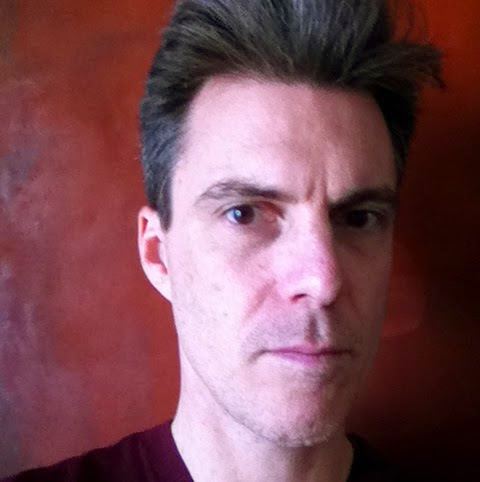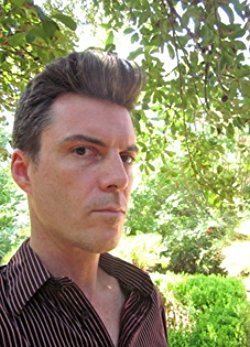 Dawson was born in Cape Town, South Africa in 1965 to a British father and a South African mother. In 1973, his family emigrated from South Africa and relocated in Maryland, United States. After receiving his Bachelor of Arts degree from the University of the South in 1987, Dawson proceeded to complete his Master's Degree, in English, at the University of Virginia, where he harnessed his interest in Postcolonial studies in the burgeoning program. Specializing in Postcolonial studies, Ashley Dawson received his Ph.D. in English at Columbia University under the tutelage of professors Rob Nixon, Anne McClintock, Jean Franco, and Edward Said, in 1997.
After a stint in the University of Iowa, Dawson moved to the College of Staten Island, at the City University of New York, in 2001. During this time, Dawson authored his first monograph, Mongrel Nation: Diasporic Culture and the Making of Postcolonial Britain, a cultural history of migration and migrants to the United Kingdom post 1948, which surveys the continual challenge to "the United Kingdom's exclusionary definitions of citizenship, using innovative forms of cultural expression to reconfigure definitions of belonging in the postcolonial age."[cite][cite] In 2007, Dawson was invited to serve on the faculty as Associate Professor at the Graduate Center, CUNY. During this time, Dawson honed his interest in Environmental Humanities and Eco-criticism, in which published extensively. In 2013, as a full-professor, Dawson published his second book: The Routledge Concise History of Twentieth-Century British Literature[cite]
Apart from such tomes, Dawson has published extensively in a wide range of subjects in the following journals: African Studies Review, Atlantic Studies, Cultural Critique, Interventions, Jouvert, Postcolonial Studies, Postmodern Culture, Screen, Small Axe, and Social Text. OR Extinction. Extreme City: Climate Chaos and the Urban Future.
Mongrel Nation: Diasporic Culture and the Making of Postcolonial Britain - ISBN 978-0-472-06991-0, 2007
The Routledge Concise History of Twentieth-Century British Literature - Routledge - ISBN 978-0-415-57246-0, 2013
Extinction: A Radical History - ISBN 978-1-682190-40-1, 2016
Exceptional State: Contemporary U.S. Culture and the New Imperialism (New Americanists) (with Malini Johar Schueller) - ISBN 978-0-8223-3820-8, 2007
Democracy, States, and the Struggle for Social Justice (with Heather D. Gautney, Neil Smith, Omar Dahbour) - ISBN 978-0-4159-8983-1, 2009
Dangerous Professors: Academic Freedom and the National Security Campus (with Malini Johar Schueller) - ISBN 978-0-4720-5063-5, 2009
Imperial Ecologies (New Formations) (with Jeremy Gilbert, Wendy Wheeler) - ISBN 978-1-9071-0318-6, 2010
Against Apartheid: The Case for Boycotting Israeli Universities (with Ali Abunimah , Bill V. Mullen) - ISBN 978-1-6084-6526-2, 2015
New World Disorder: Black Hawk Down and the Eclipse of U.S. Military Humanism in Africa, African Studies Review 54.2 (September 2011), 177-194.
New Enclosures, New Formations 69 (Autumn 2010).
Cargo Culture: Literature in an Age of Mass Displacement, Women's Studies Quarterly 38.1/2 (Spring/Summer 2010).
Calypso Culture and Anti-Colonial Nationalism in the Caribbean, Journal of Popular Music (forthcoming).
Academic Freedom and the Digital Revolution in Publishing, The AAUP Journal of Academic Freedom (2010).
Climate Justice, South Atlantic Quarterly (Spring 2010).
Environment, Social Text 100 (Fall 2009).
The People You Don't See: Immigration and Gender in Monica Ali's Brick Lane, ARIEL: A Review of International English Literature 40.1 (January 2009).
Surplus City: Self-Fashioning, Structural Adjustment, and Urban Insurrection in Chris Abani's Graceland, Interventions: International Journal of Postcolonial Studies 11.1 (2009).
The Rise of the Black Internationale: Anti-Imperialist Activism and Aesthetics in Britain during the 1930s, Atlantic Studies (2009).
MOUT Camp: The U.S. Military Prepares for a Century of Urban Warfare, Social Text (Summer 2007).
Another University Is Possible: Academic Labor, the Ideology of Scarcity, and the Fight for Workplace Democracy, Workplace (Spring 2007).
Greening the Campus: Politics and Pedagogy of the Student Environmental Movement, Radical Teacher (March 2007).
Crisis at Columbia: Area Studies, Academic Freedom, and Contingent Labor in the Contemporary Academy, Social Text 90 (Summer 2007).
Linton Kwesi Johnson's Dub Poetry and the Political Aesthetics of Carnival, Small Axe 21 (2006).
The Return of Limits: Peak Oil and the Fate of American Suburbia," New Politics 11.2 (Fall 2006).
'Love Music, Hate Racism': The Cultural Politics of the Rock Against Racism Campaigns, 1976-1981," Postmodern Culture, 16.1 (September 2005).
Documenting the Trauma of Apartheid: Long Night's Journey into Day and South Africa's Truth and Reconciliation Commission, Screen 46.4 (Winter 2005).
Bollywood Flashback: South Asian Music and British Youth Culture, South Asian Popular Culture 3.2 (October 2005).
Ashley Dawson Wikipedia