Ash Crimson (アッシュ・クリムゾン, Asshu Kurimuzon) is a video game character in The King of Fighters fighting game series developed by SNK Playmore. His first appearance was in The King of Fighters 2003 as leader of its Hero Team. Ash, a teenager, participates in the series' fighting tournaments. He employs a personal fighting style that involves pyrokinesis with green flames. Despite being the series' protagonist since its third story arc, Ash's behavior is generally antagonistic and he tries to steal powers from several recurring characters, leaving them powerless. His identity and intentions are further explored in the 2011 title, The King of Fighters XIII, and he has been featured in print adaptations and a drama CD based on the games.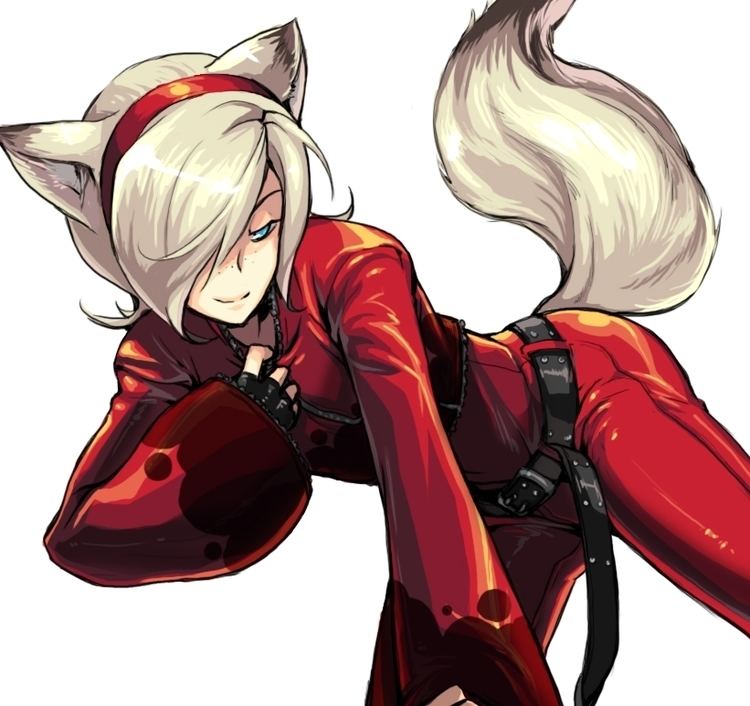 SNK Playmore staff created Ash as an evil main character, in contrast to previous main characters. His moves have been reworked in every game in which he has appeared, gaining new techniques as a result of his actions or modified to balance the character roster. Critical response to Ash has been largely negative due to his androgynous appearance and his technique. In interviews and press releases, video game publisher UTV Ignition Entertainment noted that he was unpopular with Western gamers and his design was better suited to Japanese fans.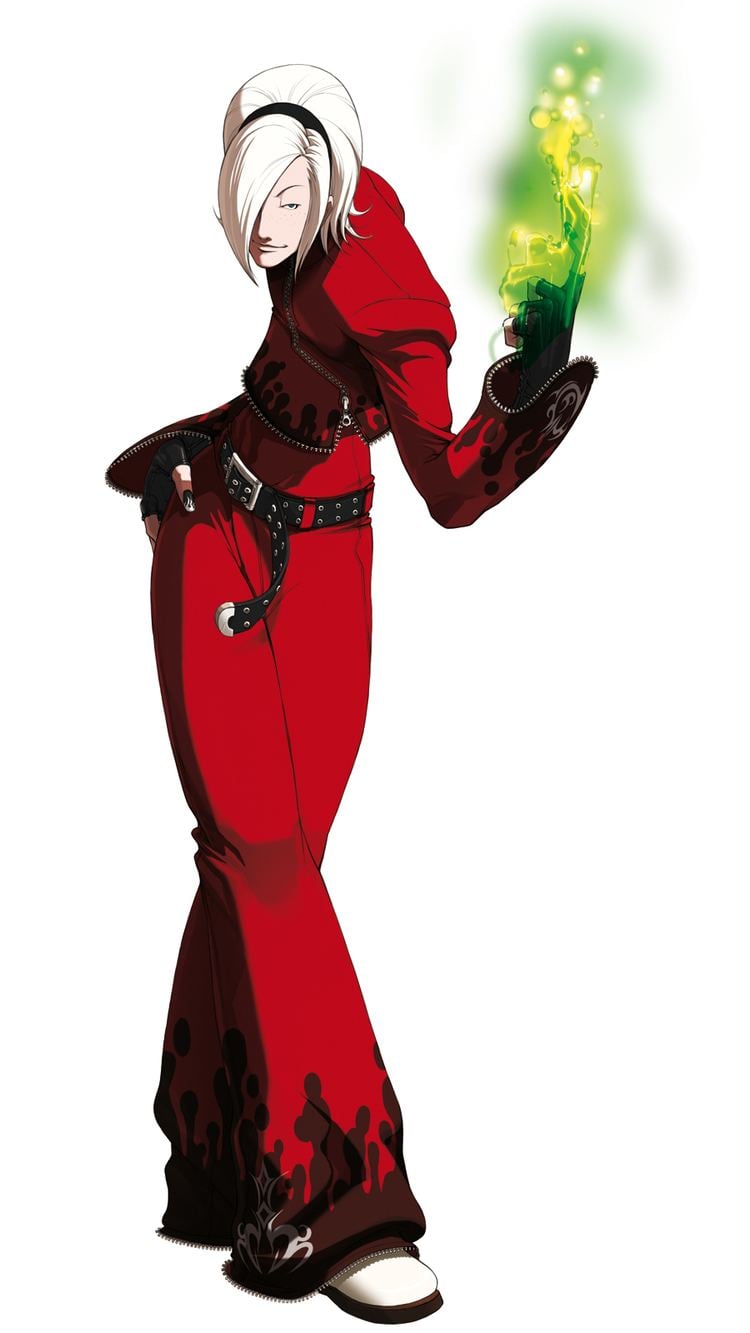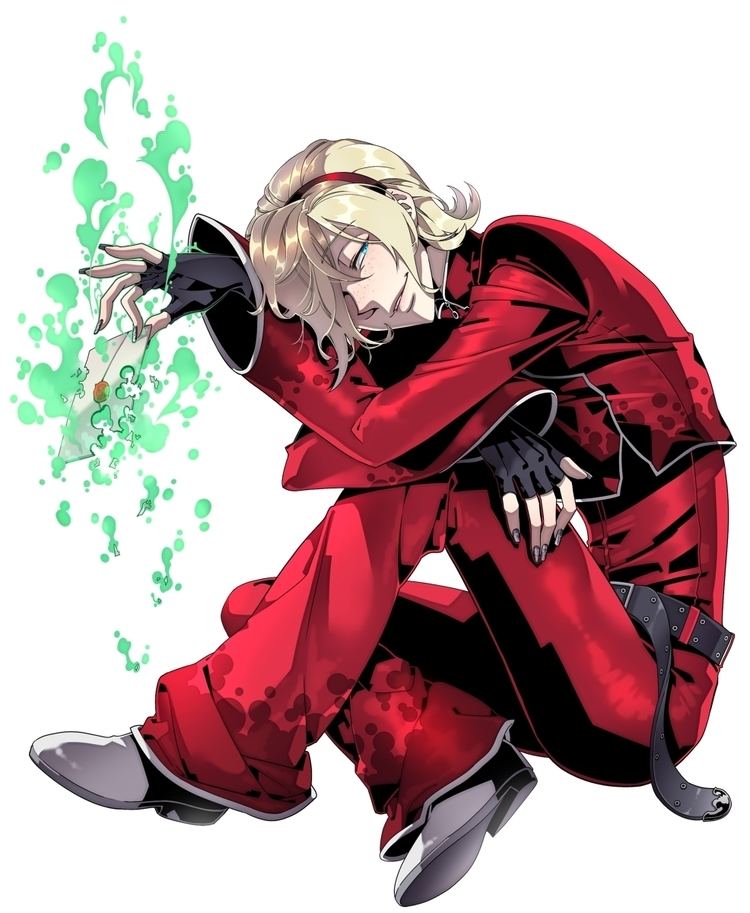 Introduced in The King of Fighters 2003, Ash leads the New Hero Team of Duo Lon and Shen Woo which participates in a new King of Fighters tournament. After the tournament, he ambushes host Chizuru Kagura and steals her powers, telling Iori Yagami he will be his next opponent. In The King of Fighters XI, the character teams up with Oswald and Shen Woo. At the game's end Ash leaves his teammates to fight each other, after disclosing that Oswald's price for joining him was finding a drug he can only obtain after defeating their pharmacist's enemy: Shen Woo. He later finds a berserker, Iori, defeats him and steals his powers. When Ash's comrade Elisabeth Blanctorche accuses him of abandoning his original mission and becoming obsessed with power, he leaves after saying that Kyo Kusanagi will be his next victim. Ash also appears as an available fighter in the KOF: Maximum Impact 2 update KOF Maximum Impact Regulation A and The King of Fighters XII, games without a storyline.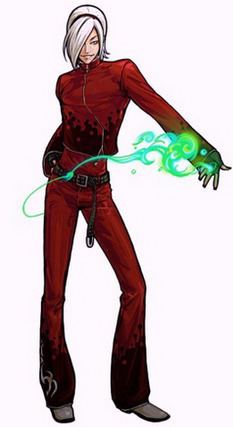 In The King of Fighters XIII Ash is the only character not part of a team, and it is learned that he works for Those From the Past (seen in 2003 and XI). However, he has a conflict with organization leader Saiki at the end of the game. Ash is the final boss in The King of Fighters XIII as "Ash driven insane by the Spiral of Blood" (血の螺旋に狂うアッシュ, Chi no Rasen ni Kuruu Asshu) (also known as Evil Ash) with power stolen from Saiki, who is trying to possess him. He ultimately sacrifices himself to destroy Saiki. While Ash's memories start disappearing from the people who knew him, he still makes cameos in some endings.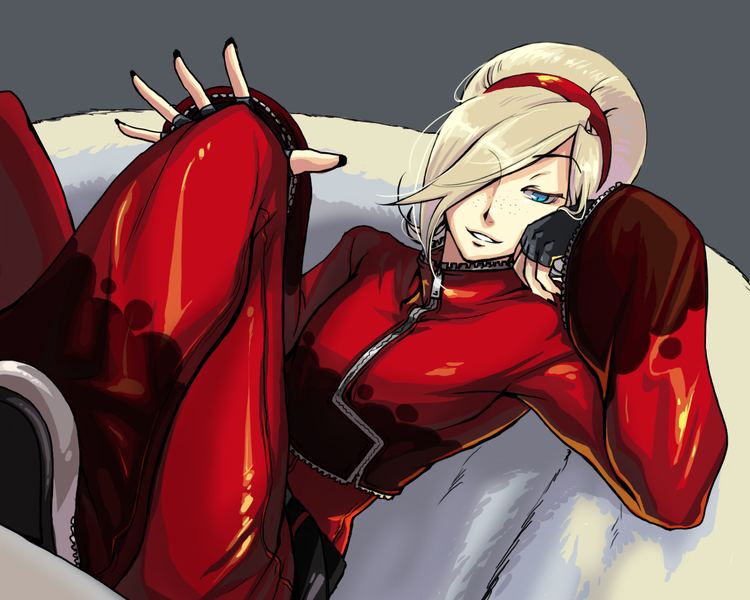 It is revealed in The King of Fighters XIV that Ash is trapped in time vortex, with an entity known as Verse enveloping him. It is later also revealed that Verse, along with an unnamed blue creature, whose half of their power fragments somehow implanted into young Shun'ei, was created from Ash's result on changing his timeline back in the previous last tournament, creating an timeline interferences, and resulting Samurai Shodown's Nakoruru travels to the present and stuck there, along with a time-displaced Mui Mui of Dragon Gal and Love Heart of Sky Love. The new tournament participant, Kukri of Official Invitation Team, is hired by Elisabeth to find Ash's whereabout. With Verse's defeat as his reality manipulation energy spreads around worldwide, Kukri and Elisabeth finally find Ash alive.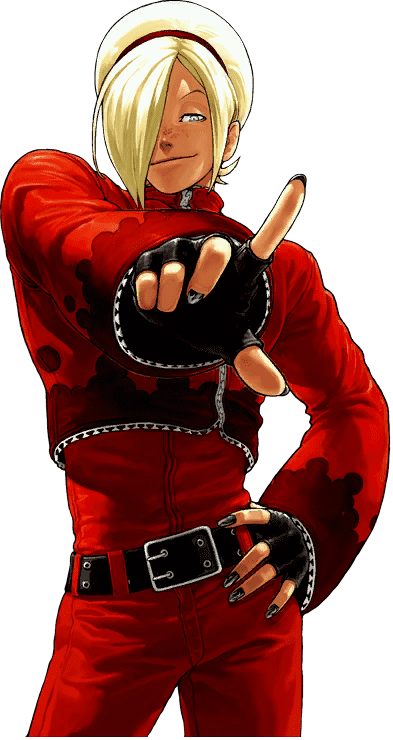 Ash has made appearances in various other King of Fighters media as well. In the fourth chapter of the anime The King of Fighters: Another Day, he sets fire to a city to lure Kyo into a trap. He is also prominent in the manhua adaptations of The King of Fighters 2003 by Wing Yang and King Tung. In the 2003 tournament, Ash's team is defeated in the final but later helps defeat the demon Mukai. Although he is not part of the recurring tournament in The King of Fighters XII manhua, he briefly confronts Kyo in an attempt to steal his powers. Ash also appears in the CD drama KOF: Mid Summer Struggle, which has a mock King of Fighters tournament. Outside The King of Fighters, the character appears in a dating sim part of the Days of Memories series.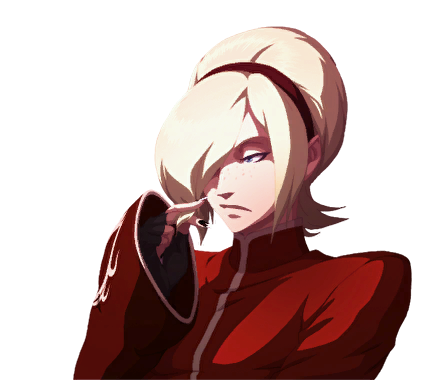 Ash was designed as an "attractive evil character", in contrast to previous King of Fighters heroes. The supervising designer created the character as desired, with few changes since conception. When The King of Fighters 2003 was released and Ash introduced, the staff did not want to disclose information about him, instead telling fans to look forward to his "exploits." His canonical height is 178cm (5'10") and he weighs 59kg (130 lbs). According to a staff member, Falcoon, the goal was to make Ash an ambiguous protagonist who made players "feel bad" for cheering for him. Although Falcoon did not design the character, he added details while illustrating him. Due to Ash's late appearance in The King of Fighters 2003, the staff joked that teammate Shen Woo seemed more like the series' main character than Ash did. For The King of Fighters XIII, producer Kei Yamamoto wanted gamers who had played previous titles with Ash to consider the character's motivation and whether they could relate to him. One of three reasons for the title of KOF: Maximum Impact 2 Regulation "A" was Ash's introduction to the spin-off series. Falcoon called the character "really wild" because of his role in the series and his personality. Nona (another artist in charge) said that of the original King of Fighters characters, he liked Ash and looked forward to his development.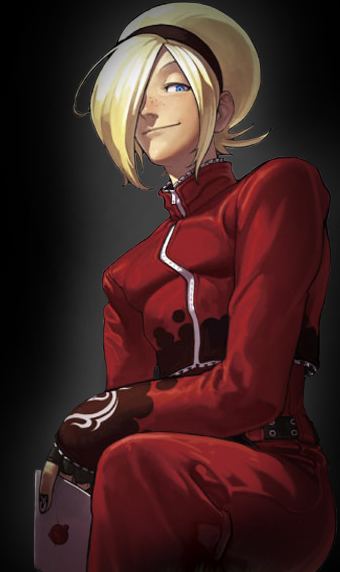 In The King of Fighters XII Ash was the character the staff worked on the most, reworking his movements and speech to be more consistent with the rest of the cast. The King of Fighters XIII producer Kei Yamamoto jokingly called him a character players could use to "show off". His EX version in the game makes more multiple hits than his regular form, and the "disgusting" style of his "Genie" (ジェニー) move is said to fit his character. Since his introduction, Ash has acquired new moves in accordance with his action in the series. After The King of Fighters 2003 Ash gained Chizuru Kagura's "Germinar" (ジェルミナール), a move allowing him to steal his opponents' special moves. After defeating Iori Yagami, the character acquired the "Fructidor" (テルミドール) Neo Max move (his strongest attack in The King of Fighters XIII). During the game's development, the staff considered returning Fructidor's animation style to an earlier version they had tested.
Ash Crimson's character had a mixed reception in video-game publications. When he was introduced, GameSpy's Christian Nutt called him a "clone" of Guile from the Street Fighter series because of their similar movesets but Ash's team was praised as new characters with new elements in the series. Lucas M. Thomas of IGN wrote that a major fan complaint was the character's strength in the games, which made him one of the strongest opponents despite an apparent lack of effort. According to Thomas, Ash is "nothing if not strange" and the writer lamented his many appearances in the KOF 2003 manhua compared with more-popular characters. When playable characters for the arcade version of The King of Fighters XIII were introduced, Anime News Network's Todd Ciolek speculated about Ash's lack of teammates and wondered if he was alone because "no one likes Ash now." Marissa Meli of UGO Networks ranked Ash sixteenth on a list of "The Most Androgynous Video Game Characters", with Meli jokingly attributing his androgynous appearance to a desire by Japanese designers to confuse Western gamers about their sexuality. Although he called Ash's voice one of "Gaming's Top 10 Deepest Voices", Dan Howdle of Now Gamer referred to him as a female character and writers for Game Informer joked about their surprise at the discovery that Ash is a male character. After UTV Ignition Entertainment polled fans to choose an artbox for console versions of The King of Fighters XII, the company announced that Ash's unpopularity reduced the number of potential covers to two (featuring Kyo and Iori).
In an interview with Ignition Entertainment director of business development Shane Bettehausen, Alex Lucard of Diehard GameFan said that North American SNK fans detested Ash and complained about his inclusion in The King of Fighters XII without a storyline while popular series characters were overlooked. Bettehausen defended the character, calling him "nuanced and improved" and his moves "incredibly effective". In June 2009, Stephen Totilo of Kotaku interviewed Bettehausen, who asked him while Totilo was playing to guess Ash's gender. When Totilo said the character was female, Betehausen called KOF "progressive" in introducing a cross-dressing character and said that fans were apparently "warming up to him". On Destructoid, Jonathan Holmes praised Ash's character as "defying traditional gender roles while kicking some ass" and called him "the perfect mascot for the KoF series as a whole." Merchandising related to Ash's appearance has also been released.