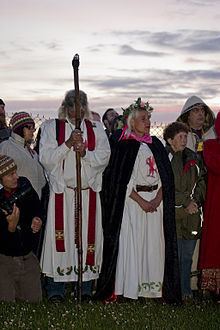 Pendragon was born (as John Timothy Rothwell) to working-class parents, May and Wilfred Rothwell, in Wakefield, Yorkshire, in 1954. The family later moved to Aldershot, Hampshire, where Wilfred Rothwell, a sergeant in the British Army, was stationed.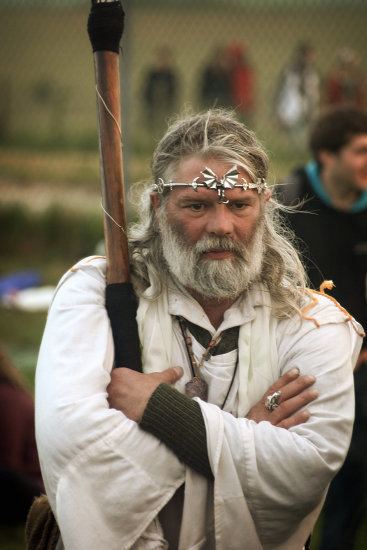 As a teenager, Pendragon bought a motorbike and became a member of a biker gang. He joined the British Army, serving in the Royal Hampshire Regiment until he sustained an injury in parachute training. In the early 1970s, Pendragon rode a custom-built Triumph Thunderbird, attended events such as the Windsor Free Festival and Stonehenge Festival, and became head of a biker gang called the Gravediggers (later renamed the Saddletramps). He was given the nickname "King John", because he held parties at the ruined castle at Odiham, also known as "King John's Castle".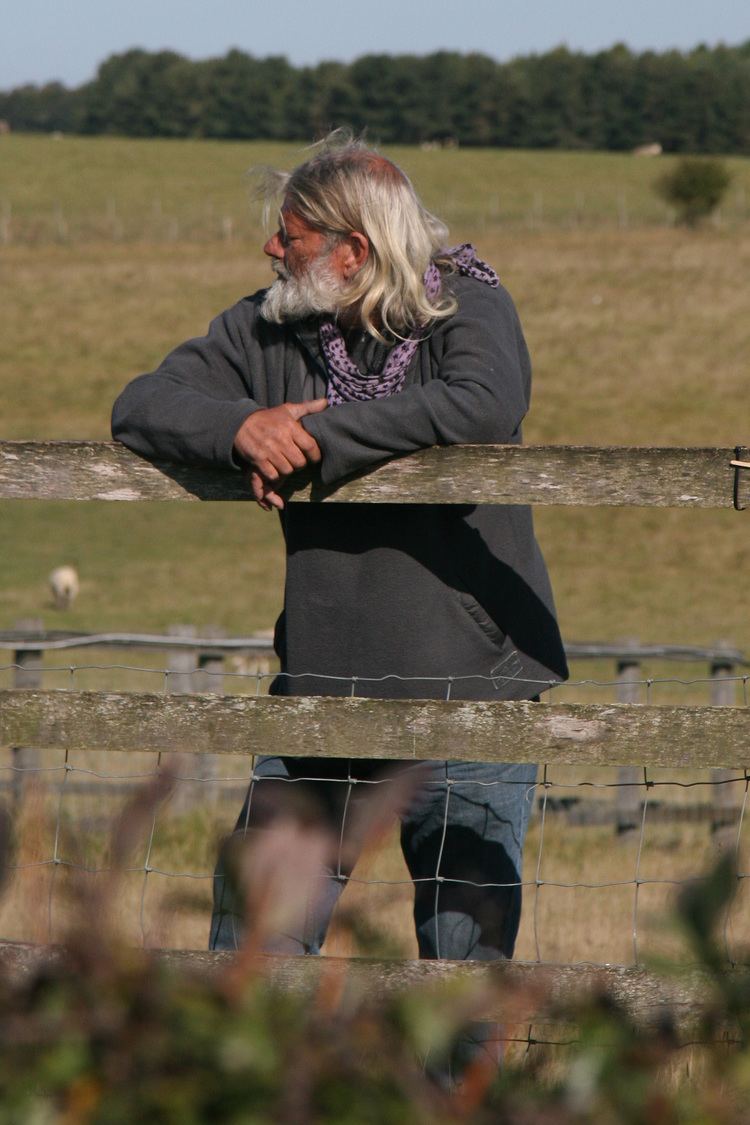 After reading a book by Gareth Knight on King Arthur, he discovered many similarities between himself and the legendary king, and came to believe that he was King Arthur reincarnated. On 11 June 1986, he officially changed his name to Arthur Uther Pendragon by deed poll (Uther Pendragon being the name of Arthur's father; the title of "Pendragon" is often applied to Arthur as well). Shortly afterward, he bought a sword, which he named Excalibur. In 1991, he was named Pendragon and Swordbearer to the Glastonbury Order of Druids.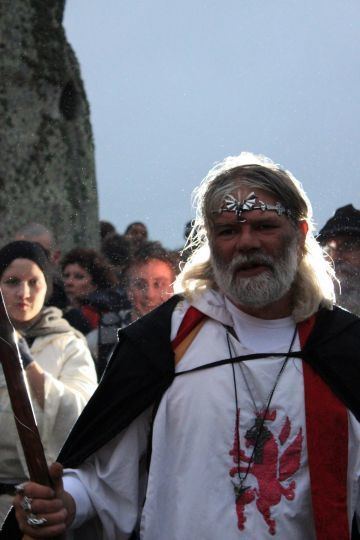 Pendragon is best known for his legal battles with English Heritage regarding the monument of Stonehenge in Wiltshire, a site of great religious significance to Neo-Druids. Throughout the 1990s, he campaigned for the removal of the four-mile exclusion zone which was established each year during the summer solstice. On 19 October 1998, with assistance from organisations such as Liberty who acted as his counsel, Pendragon had his case heard by the European Court of Human Rights in Strasbourg. He claimed that the exclusion zone around Stonehenge was restricting his freedom of thought, conscience, religion and freedom of expression, in contravention of Articles 9, 10 and 11 of the European Convention of Human Rights. The court decided in favour of the UK government. However, the exclusion zone was lifted the following year, after an unrelated case brought before the House of Lords ruled that the public have a right to assembly on a public highway.
In June 2008, Pendragon set up a protest camp on a byway near the monument, demanding free access to Stonehenge for everyone. He insisted that the fences surrounding the site should be removed, and that the two nearby A roads (the A344 and A303) should be closed or redirected. He occupied the byway for ten months, and obtained 8,000 signatures in support of his petition. On 24 April 2009, he was ordered by Salisbury County Court to dismantle his camp and leave, following complaints from Wiltshire Council that he was obstructing traffic. Pendragon defied the order. He finally ended his protest on 19 May, after English Heritage announced plans to move a section of the A303 underground, and to create a new visitor centre about a mile-and-a-half away from the stones.
In August 2011, Pendragon filed a High Court appeal calling for the cremated remains of more than forty bodies to be immediately reburied. The remains had been exhumed from a burial site at Stonehenge in 2008, to be studied at Sheffield University. The appeal was rejected. Pendragon has also voiced his opposition to English Heritage's plan to display three more sets of human remains at the new visitor centre, claiming that out of respect to the ancient British ancestors, replica bones should be on view instead.
On 24 January 1994, Pendragon was summoned to magistrates' court after refusing to pay two years' worth of poll tax. His case was presided over by Lord Tenby, who allowed Pendragon to wear his robes and sword in court, and allowed him to swear oath on his sword. At the end of the hearing, the case went against Pendragon and he was ordered to pay the money owed.
Pendragon has been arrested, mainly for trespass, over 30 times. Whilst in prison on remand, he has been denied his right to wear his own clothing – his Neo-Druidic robe – and ordered to wear prison uniform. Pendragon, refusing to comply with these orders, has then been left without clothing and put in solitary confinement. Due to his continued stance at challenging this point, Neo-Druids on remand in HM Prisons are now allowed to wear their robes.
Pendragon is a self-proclaimed English eccentric, and says that this helps him in his political work. He has stood in several elections – most recently as an Independent candidate for Salisbury in 2010, 2015 and 2017
Pendragon, Arthur Uther; Stone, C. J. (2012). The Trials of Arthur: Revised Edition. Thorsons. ISBN 978-0956416315.