Covid-19
1804 - 1815




Arsenije Loma





Kacer






Serbian revolutionaries (1804-1815)




buljubasa (tr. Bolukbasi, en. "division captain")




First Serbian Uprising (1804-1813) Second Serbian Uprising (1815)




1815, Brusnica, Gornji Milanovac, Serbia




First Serbian Uprising



Arsenije Loma (Serbian Cyrillic: Арсеније Лома; 1778-1815) was a Serbian voivode (military commander) in the First and Second Serbian Uprising of the Serbian Revolution (1804-1817). He had the rank of buljubaša and was appointed by Karađorđe to command Kačer in 1811.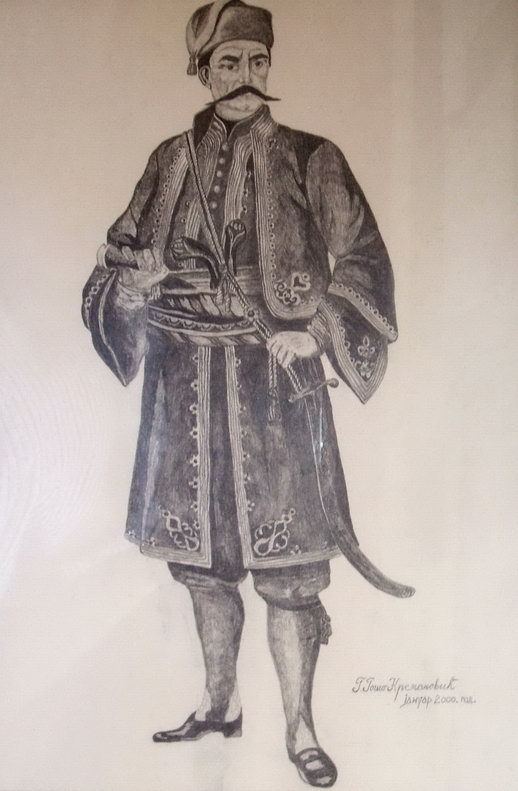 Loma was born in Gojna Gora, to Joksim Knežević, who after the settling of new inhabitants, immediately after the birth of Arsenije, relocated to Dragolj, in the Rudnik nahija. Arsenije supposedly took his surname from the river Lovnica (formerly Lomnica), which lies in Gojna Gora. He had a sister, Pauna, who later married Milutin Savić-Garašanin, who together had three sons, one of whom was Ilija Garašanin, the Serbian Prime Minister 1861–1867.
He was one of the initiators of the First Serbian Uprising. He fought under the command of Milan Obrenović at the Battle of Rudnik, in which he showed heroic deeds. At the end of February 1804, at the beginning of the First Serbian Uprising, 500 rebels commanded by Arsenije Loma i Petar Trešnjevčanin besieged Rudnik which was under control of Sali Aga supported by Ali Aga Džavić from Užice and Pljako from Karanovac (modern-day Kraljevo) and their 500 Janissary. He gained the rank of buljubaša in Kačer. He was wounded several times, some of the wounds never healed. In 1811 he was appointed the voivode (top commander) of Kačer by Karađorđe.
The nephew of Aga Tokatlić murdered Loma in revenge.
Several streets are named after him in Serbia.
Arsenije Loma Wikipedia