Armaan (English: Desire) is an Indian Hindi drama film starring Amitabh Bachchan, Anil Kapoor, Preity Zinta, Gracy Singh, and Randhir Kapoor. The film was screened at the Cannes Film Festival. This is the first time Preity Zinta played a negative role for which she received a Filmfare nomination for Best Villain. The film marked the first time Amitabh Bachchan and Anil Kapoor appeared together on screen. 21 years earlier they both appeared in Shakti but did not share any scenes together.
Contents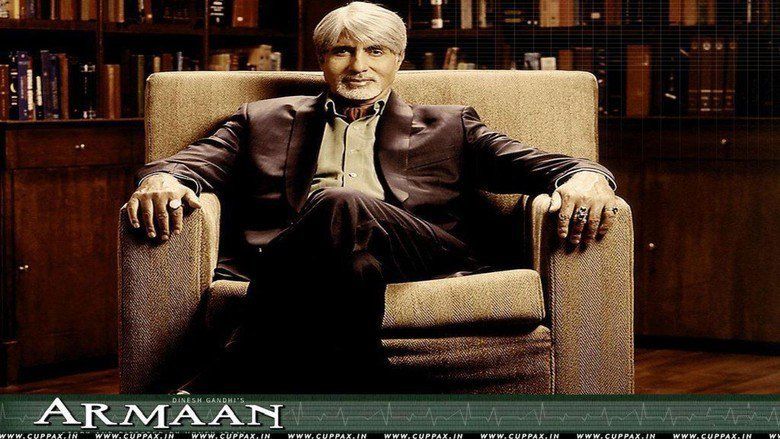 Plot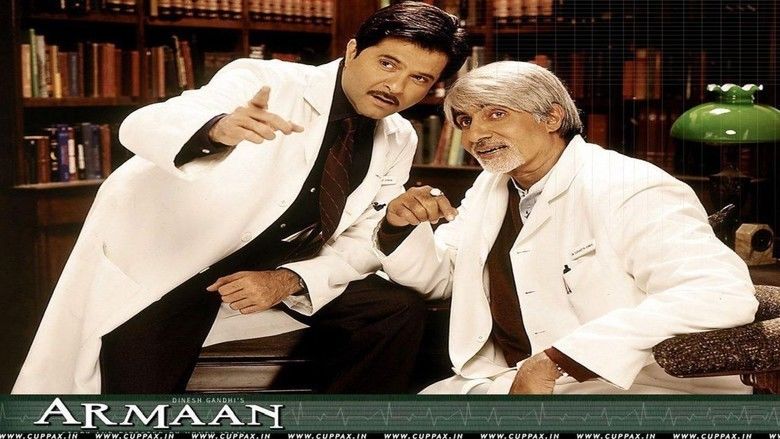 The film is about Dr. Siddharth Sinha (Amitabh Bachchan) and his son Dr. Akash Sinha (Anil Kapoor). Both work in the same hospital founded by Siddharth. Siddharth wishes to run a state of the art hospital but his work and profession means he dedicates his time to his patients.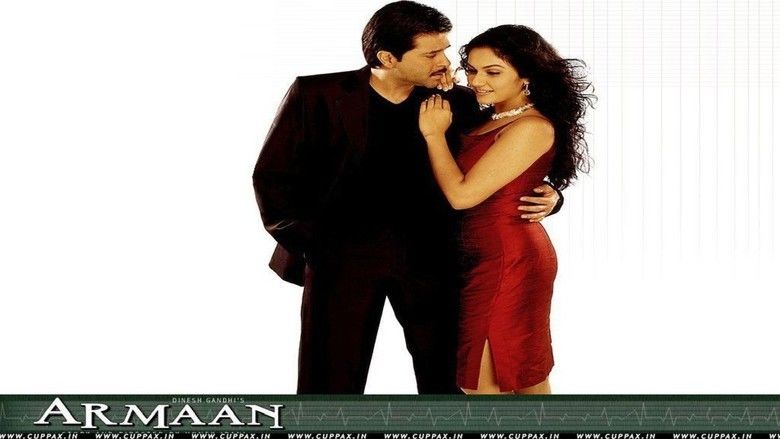 Soon enough Dr. Neha Mathur (Gracy Singh) walks into Akash's life and they eventually fall in love with each other. The arrival of Sonia Kapoor (Preity Zinta) changes everything between Neha and Akash. Sonia is a rich, arrogant and an obsessive woman who is used to having things her own way and it is not long before she wants Akash for herself. She decides that since Akash is the man for her, she can latch on to him by literally 'buying' his love through financial agreement. The agreement states that on marrying Sonia, her father Gulshan Kapoor (Randhir Kapoor) will help finance the hospital project.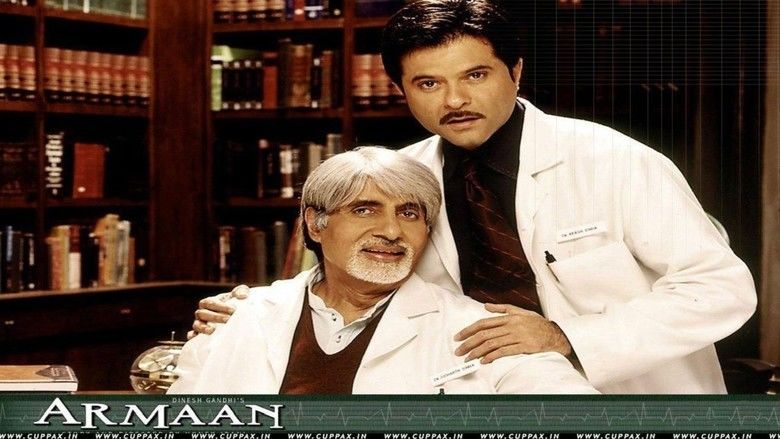 As fate would have it, Siddharth Sinha dies in his attempt to bring a child injured in an accident to his hospital. His last wish is for the hospital to be properly completed. Akash, now burdened with the increasing debts to purchase equipment for the hospital, cannot arrange for further funds. Over a broken heart, he agrees to marry Sonia, in order to set up the hospital, and thus fulfilling his father's final wish. Neha understands this and agrees to break up with Akash, but offers to continue working in the same hospital because she is a professional and dedicated person.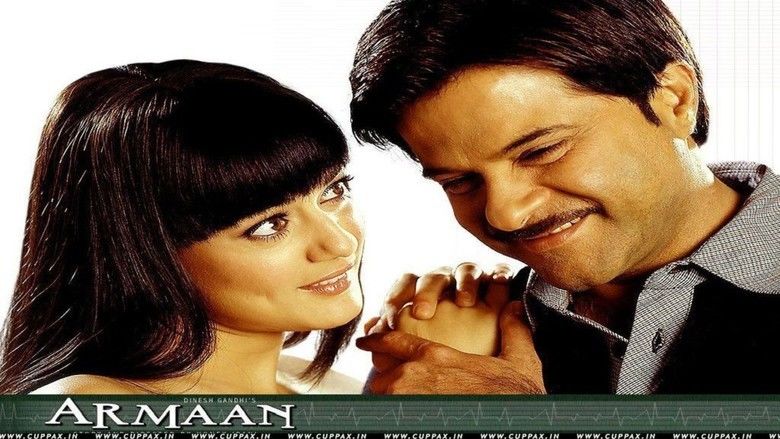 After the marriage, Sonia starts suspecting Akash is having an affair with Neha, and starts annoying both of them. She cannot stand Neha still working at the hospital, and keeps coming up with all kinds of reasons to get Neha out. In one such quest, she is involved in a fatal accident and has serious damage to her brain. Now Akash has to operate on her. For a moment he is in a dilemma, because curing Sonia would mean facing her problems again. But he decides that he is a doctor, and a doctor should never discriminate between patients, but his job is to simply save lives.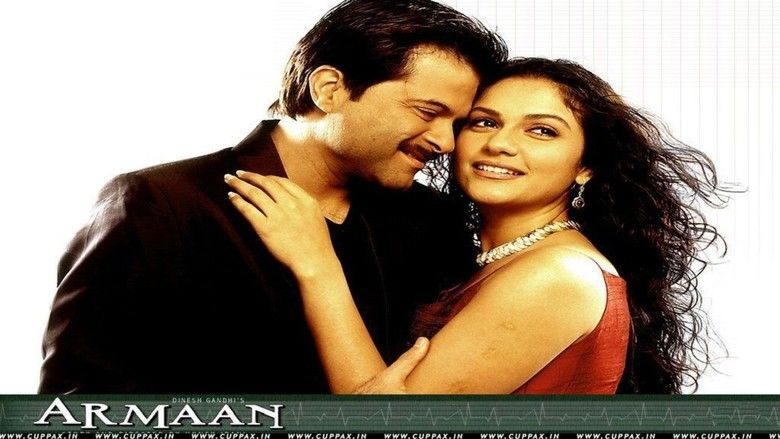 Akash operated Sonia and she fully recovers. Sonia comes to know that she was operated by Akash, even when she created all kinds of problems for him. Wisdom dawns on Sonia and she asks for Akash's forgiveness and gives him divorce and walks out of his life, freeing him to marry and settle down with Neha.
Cast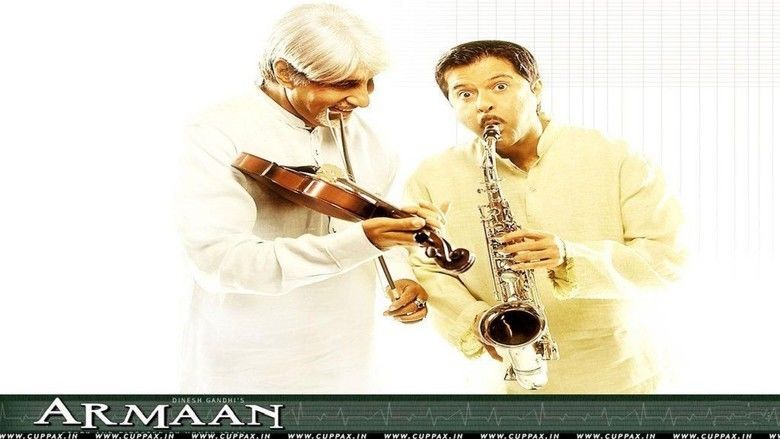 Amitabh Bachchan as Dr. Siddharth Sinha
Anil Kapoor as Dr. Akash Sinha
Preity Zinta as Sonia Kapoor
Gracy Singh as Dr. Neha Mathur
Randhir Kapoor as Gulshan Kapoor
Aamir Bashir as Dr. Sanjay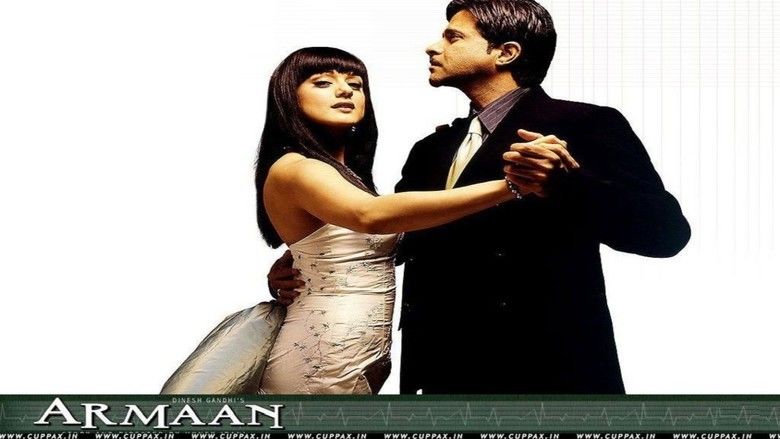 Rest of cast listed alphabetically
Arun Bali
Anjula Bedi
Chandan Bisht
Preeti Dayal
Vallabh Gada
Mangala Kenkre
Ahmed Khan
Rajiv Kumar
Ram Bahadur Renu
Suhita Thatte
Zutshi
Crew
Director: Honey Irani
Screenplay: Javed Akhtar
Story: Honey Irani
Dialogue: Javed Akhtar
Producer: Dinesh Gandhi
Music: Shankar Mahadevan, Loy Mendonsa and Ehsaan Noorani
Cinematography: Ravi Varman
Editor: Shrish Kunder
Art Direction: Kiran Khanna and Yunas Pathan
Lyrics: Javed Akhtar
Costume Design: Arjun Bhasin
Production Designer: Chetana Prabhu
Reception
Armaan was a highly anticipated 2003 release mainly due to its cast. The film upon release met with mixed critical reviews. The films production and performances were lavishly praised. Most of the praise was directed towards Zinta for her villainous turn. The film however received a fair share of bad reviews as well. The storyline was criticized of being derivative of the popular Star Plus serial Sanjeevani, also a love triangle set against the backdrop of a hospital. The film finally performed poorly at the box office.
Music
The movie soundtrack contains 8 songs composed by the award-winning trio Shankar-Ehsaan-Loy. Lyrics by Javed Akhtar.
Reception
The album garnered positive responses from critics. Bollywood Hungama's Joginder Tuteja in his review called the album a class product which has though been composed keeping the elite in mind, still strikes a chord with everyone alike while The Hindu review, described the score as uplifting. Planet Bollywood was full of praise for Shankar-Ehsaan-Loy - " For Armaan, Shankar Ehsaan Loy have shown us why their talent is worth our attention and how they are different from other great composers, like A.R. Rahman"
The track "Mere Dil Ka Tumse Yeh Kehna" was also featured in the 5th edition of 100 Love Songs To Die For (Limited Edition) by T-Series.
Mere dil ka tumse hai kehna full song armaan
References
Armaan (2003 film) Wikipedia
(Text) CC BY-SA
Armaan (2003 film) IMDb
Armaan (2003 film) themoviedb.org