Arjuna Ranatunga


(

1963-12-01




Samadara Ranatunga




Nishantha Ranatunga

) December 1, 1963 (age 51) Gampaha, Ceylon (now Sri Lanka)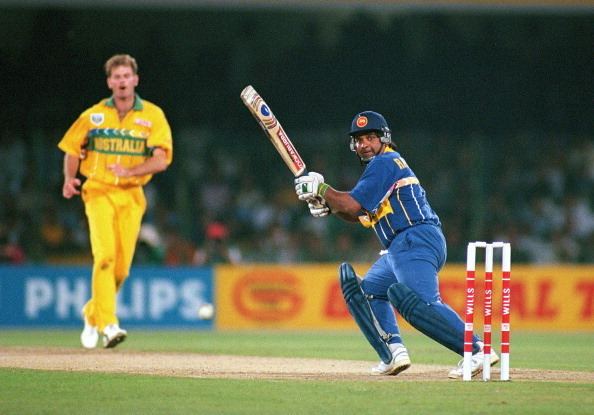 Arjuna Ranatunga (Sinhala: ; born 1 December 1963) is a Sri Lankan politician, former international cricketer and cricket administrator. He served as the captain of the Sri Lankan cricket team for much of the 1990s, and the team won the 1996 Cricket World Cup under his leadership. He is appointed Minister of Ports (Jan 12, 2015) and MP of the Parliament of Sri Lanka from Kalutara District.
A specialist left-handed batsman and part-time medium pace bowler, Ranatungas career with the Sri Lankan national team began in 1982, when Sri Lanka were relative newcomers to international cricket and did not perform well against the well-established teams. He became an important player in the middle order of Sri Lankas batting. Under Ranatungas captaincy, Sri Lanka began to play more aggressively in both ODI and Test cricket the mid-90s. Their growing success rate culminated with a dominating performance and triumph in the 1996 Cricket World Cup. Although some of his actions caused some controversy, Ranatunga was praised for his leadership in raising a team long regarded as underdogs to the status of world champions.

Upon retirement from playing cricket, Ranatunga became influential in the administration of cricket in Sri Lanka and entered politics, joining the Peoples Alliance and winning election to the Sri Lankan parliament. He served a tenure as deputy minister for tourism, and later served as the president of Sri Lanka Cricket until December 2008. He joined the Democratic National Alliance in 2010.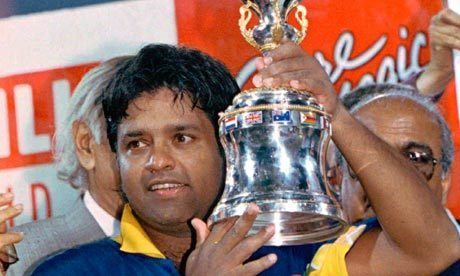 Ranatunga comes from Minuwangoda, a town twenty miles north of Colombo. He, along with his brothers, studied at Ananda College Colombo where his mother was a teacher. Arjunas cricketing career started and was carefully nurtured at school. He played cricket for both the junior and senior teams Ananda College.
He entered into politics by joining the PA led by Chandrika Kumaratunga. Later, he was the Deputy Minister of Tourism for Sri Lanka. In 2010, Ranatunga left PA and joined DNA endorsing Presidential Candidate Sarath Fonseka. After a rift with party leader Fonseka, on September 2012, he resigned from the party.
List of political families in Sri Lanka
Ananda-Nalanda