Covid-19
Animalia




Coleoptera




Galerucinae




Arima marginata




Species




Insecta




Chrysomelidae




Arima




Arthropoda






Anisoplia villosa, Anthaxia manca, Athous bicolor, Acmaeoderella flavofasciata, Brachinus sclopeta
Arima marginata is a species of leaf beetles belonging to the family Chrysomelidae, subfamily Galerucinae.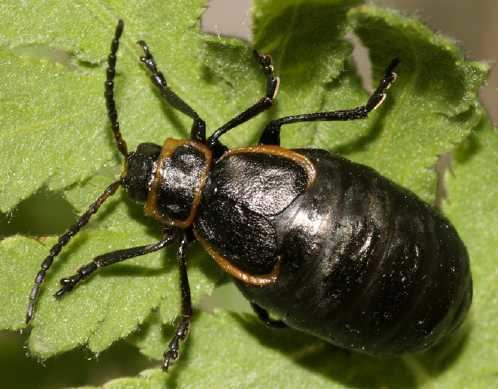 Arima marginata is black with orange marginal bands on the edge of the elytra. This beetle does not fly, but it is very active. This species presents a clear sexual dimorphism, as females are generally much larger than males. Larvae of A. marginata are black and highly polyphagous. They mainly feed on the leaves of many aromatic Lamiaceae species (Lavandula, Mentha, Origanum, Salvia, Thymus, etc.) and have one generation per year.
This species is only found in French and Italian mainland.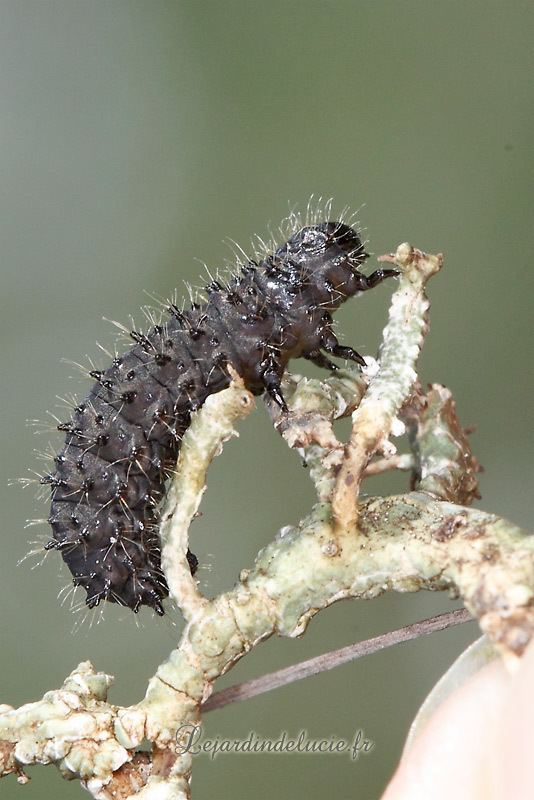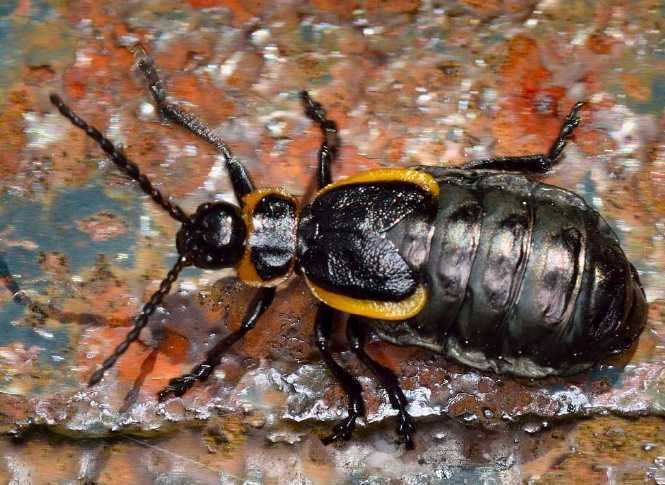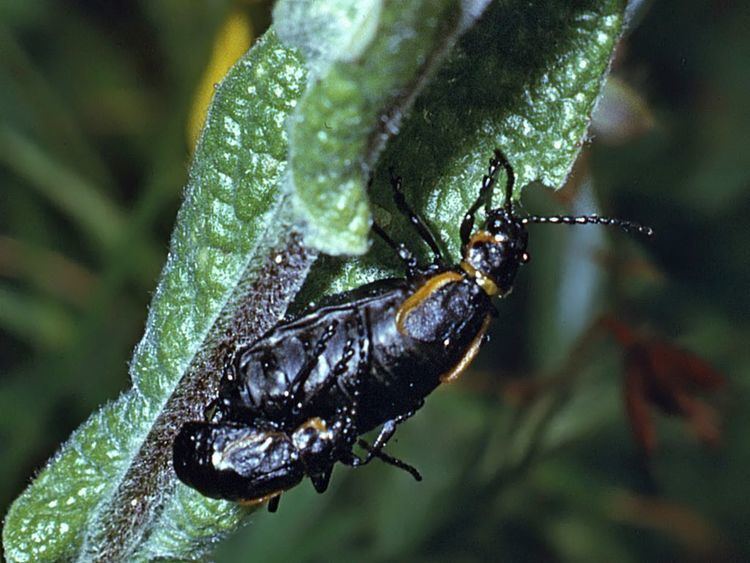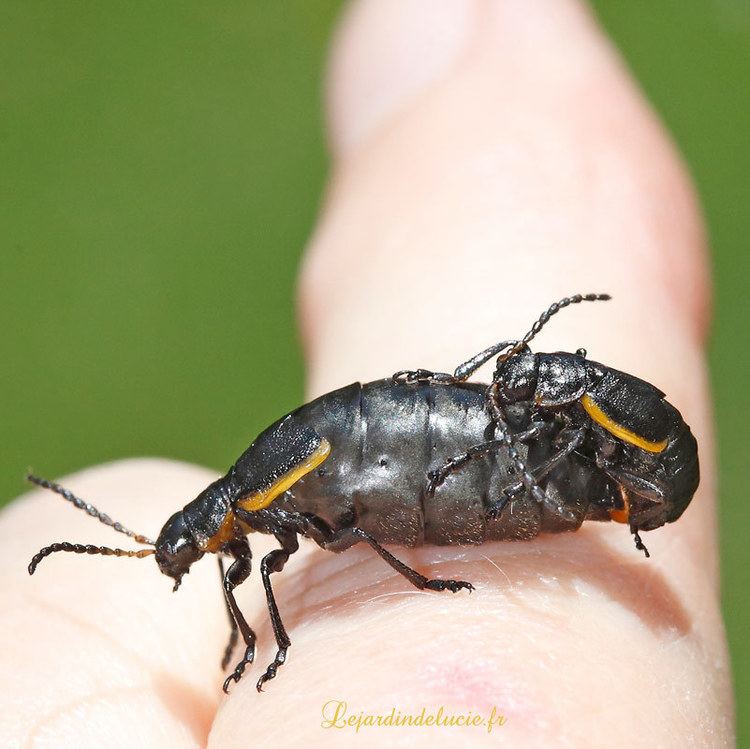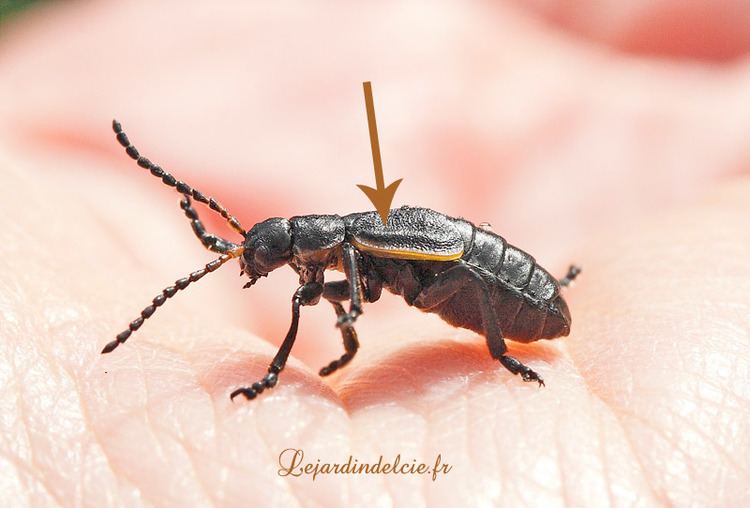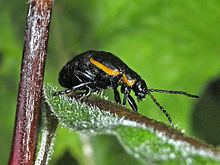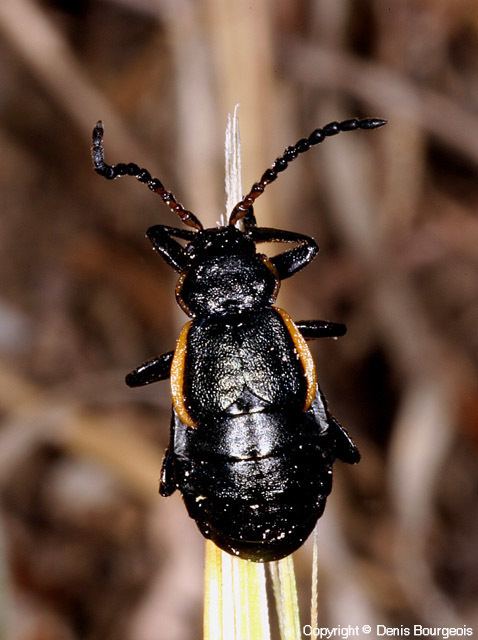 Arima marginata Wikipedia