Ariellah Aflalo is a contemporary bellydance fusion dancer of Moroccan ancestry. Ariellah Aflalo is a contemporary Dark Fusion belly dancer, known for her dance technique and powerful stage presence. The signature dark flavor of her style, along with her skill as a dancer, has made her a legend in both the conventional and Gothic belly dance scenes.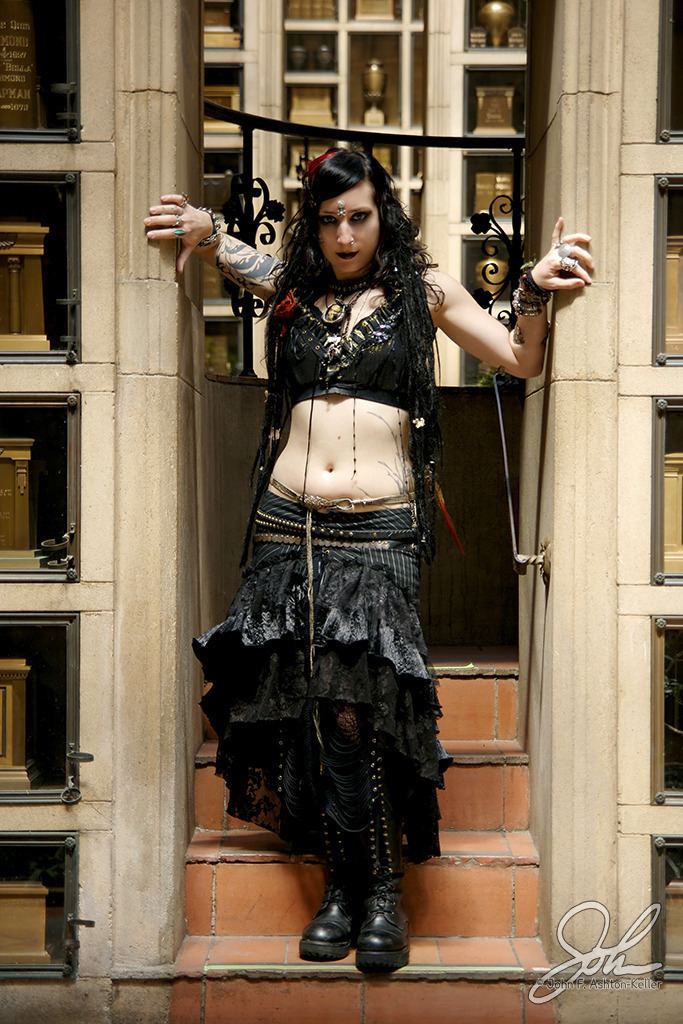 Ariellah Aflalo grew up in California, raised in the traditions of her Moroccan heritage. She began to study classical ballet with the Royal Academy of Dance of London at the age of three and continued the training for the next 12 years. Upon moving to the San Francisco Bay Area, she took a hiatus from dance to complete her education and travel to Ivory Coast as a member of the Peace Corps.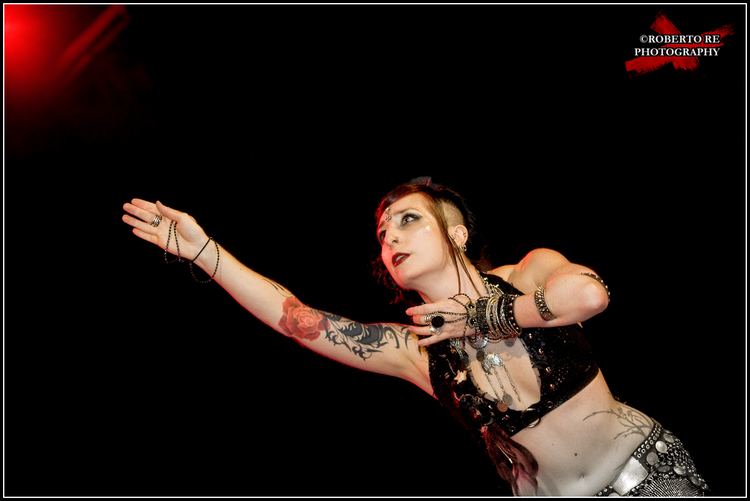 After returning to the United States, Ariellah began studying folkloric North African belly dance under Janine Ryle. Janine was a student of Magana Baptiste and the renowned belly dance institution Hahbi 'Ru. Ariellah soon became a member of Janine's troupe, Dance Maghreb, which performed authentic Algerian and Berber dances. Seeing that the dance form was a natural fit for Ariellah, Janine encouraged her to seek instruction from the now-legendary Rachel Brice. Ariellah began studying Tribal Fusion belly dance with Rachel in 2002 and, a year later, became one of the founding members of Rachel's troupe, The Indigo Belly Dance Company.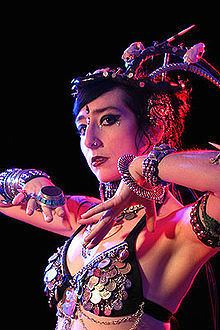 When The Indigo began touring worldwide with the Bellydance Superstars, Ariellah chose to remain home where she could continue her personal dance projects and help nurture a fast-growing following of students. As the only stationary and locally accessible tie to The Indigo, as well as an innovator of Tribal Fusion belly dance in her own right, Ariellah quickly grew in popularity.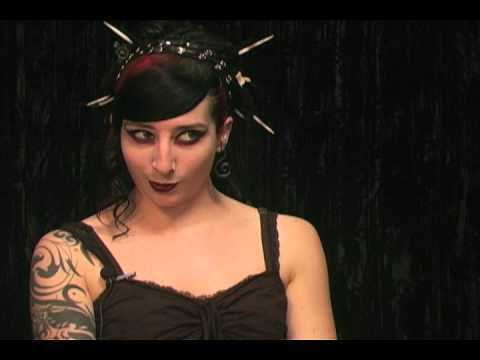 Ariellah was drawn into the goth scene in her teenage years. With an exotic background and appearance, she never quite fit in among her conventional peers but was embraced by the goth community. Ariellah began attending Death Guild — the longest-running goth club in San Francisco. There, the dance floor became an incubator for the personal style that she would later incorporate into belly dance. To this day, Ariellah continues to be involved in various artistic projects and events within the goth scene — locally, nationally, and across the world.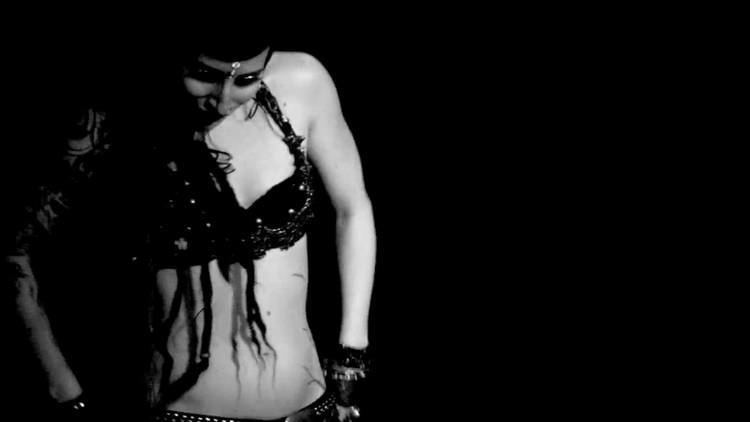 Ariellah's personal adaptation of Tribal Fusion belly dance gave birth to an offshoot style that she refers to as Dark Fusion. It preserves the fundamentals of traditional Middle Eastern belly dance technique, with a strict emphasis on posture and muscle isolations of the hips, stomach, shoulders, and chest. Unique to the style is a distinctive expression of dark emotion, frequently presented in theatrical fashion. The choice of music and costuming is often influenced by trends in the goth scene.
From Ariellah's website:
…in dark fusion belly dance performances, a deep emotion is invoked in the audience and there is a sense of the audience being brought into the performance. The energy that flows from the dancer is strong and piercing and draws the audience in with its expressiveness."
In 2007, Ariellah founded Deshret Dance Company (DDC). Under Ariellah's artistic direction, and with contributions from the troupe members, DDC became a vehicle for further exploration of Dark Fusion belly dance in the arena of group choreography and performance.
Founding member of The Indigo Belly Dance Company
Founder and artistic director of Deshret Dance Company
Founding member of Noor Belly Dance Projeckt
Original member of Danse Maghreb
Co-founder and co-promoter of Shadow Dance
Former co-promoter of Gothla US
Performer and workshop instructor at numerous belly dance events across the world
Guest performer at various goth clubs and underground events
Contemporary Belly Dance and Yoga Conditioning with Ariellah DVD / instant video produced by World Dance New York
Fantasy Belly Dance: Magic DVD / instant video produced by World Dance New York
Gothic Belly Dance: The Darker Side of Fusion (DVD / instant video) produced by World Dance New York
Gothic Belly Dance: Revelations (DVD / instant video) produced by World Dance New York
Bellydance Underworld. Produced by Hollywood Music Center, Peko Records.