Rosenberg first gained recognition after signing to Animal Collective's Paw Tracks label in 2003, where several of his limited-edition home recordings were first reissued. He found wider exposure following the release of Before Today (2010), which was featured on numerous "best of 2010" lists. Until 2014, his albums were usually credited to "Ariel Pink's Haunted Graffiti", a solo project. Rosenberg states that the reduction to "Ariel Pink" was only to end the misconception that "Haunted Graffiti" refers to a group of musicians.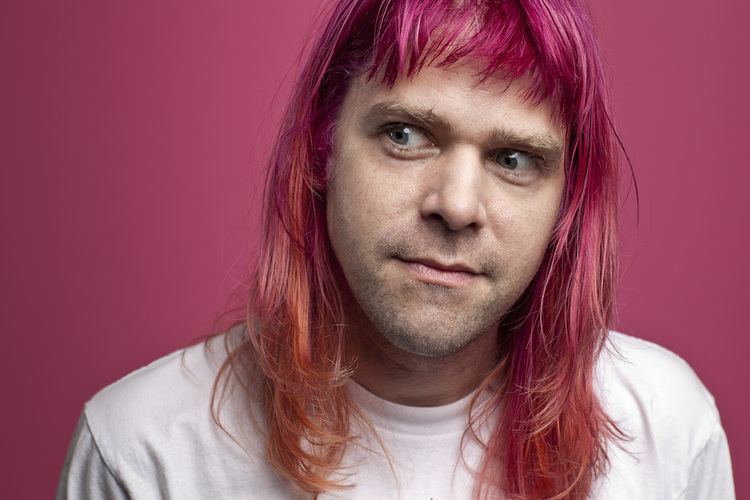 Ariel Marcus Rosenberg was born on June 24, 1978, the son of Mario Z. Rosenberg and Linda Rosenberg-Kennett. His father, a gastroenterologist, was born in Mexico City and his family is Jewish. His parents divorced when he was two years old. Rosenberg was raised in the Beverlywood area of Los Angeles. In his youth, he attended Beverly Hills High School and later entered the California Institute of the Arts studying visual art. After dropping out, he joined a Hindu ashram before focusing on music, wanting to "hide my personality, I could sing in different voices, use cover pictures that looked nothing like me".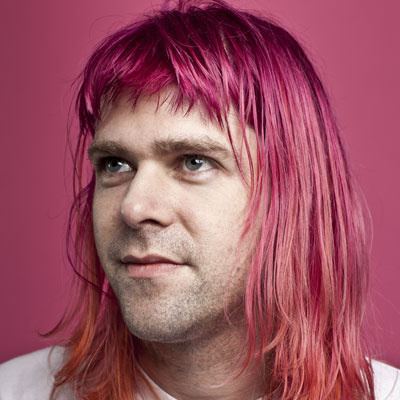 Working at a record store, Rosenberg developed an encyclopedic knowledge of the pop canon, listening and absorbing everything from Michael Jackson and '80s radio pop to more obscure, experimental music, such as R. Stevie Moore, Throbbing Gristle, Can and death metal. He has cited The Cure – particularly their early albums – as his favorite band of all time. He started writing songs at "around age 10" and has since recorded over 500 songs in various shapes and forms on hundreds of cassette tapes, the majority of which have never been released.
In the summer of 2003, Rosenberg passed a CD-R on to Baltimore, Maryland-based band Animal Collective after being introduced by a mutual friend at one of their shows. Unbeknownst to Rosenberg, Animal Collective had recently started their own record label, Paw Tracks. Recalling the time, the band says in the CD-booklet that it
Several weeks later they contacted him to sign him on Paw Tracks, making Rosenberg the first non-Animal Collective musician on the label. The next year, the label reissued The Doldrums, an album which had been originally recorded in 1999, described by John Maus as having "achieved something completely unforeseen with the language of pop." Paw Tracks (now co-owned by Carpark Records) released two other reissues of Rosenberg's previous recordings, Worn Copy and House Arrest. Although the music was widely misunderstood at the time, over the years, the work gradually received recognition.
Having been primarily a recording artist up until this point, Rosenberg's early solo tours and performances were generally met with much negativity, because "it was music that was never intended to be performed live for commercial audiences." However, after initially spending years playing shows with pre-recorded music, karaoke style, Rosenberg slowly attracted what would become his full-time band, composed of renowned musicians who have since helped bring his recordings to life. The backing band consisted of keyboardist/guitarist/backing vocalist Kenny Gilmore, drummer/vocalist/guitarist Jimi Hey, and guitarist Cole M.G.N. (Ethnik Klensr, The Samps, Nite Jewel), and bassist Tim Koh'. Some shows were erroneously billed as "Ariel Pink" fronting a band called the "Haunted Graffiti", which Rosenberg says led to a "common misconception ... Haunted Graffiti, that was my project, not like a persona. My name's Ariel Rosenberg and I have a solo project that I called Ariel Pink's Haunted Graffiti. ... automatically people assumed that [the live band] must be the 'Haunted Graffiti'."
In November 2009, Ariel Pink's Haunted Graffiti was signed to 4AD records. He released a new mp3 single "Round and Round" in March 2010, marking a studio quality departure from his former lo-fi recordings. 4AD released it as a 7" single, backed with "Mistaken Wedding". A new album, Before Today, followed on June 8, 2010. Before Today was recognized by Pitchfork in their "Best New Music" category. The album includes some new versions of songs released on previous records, notably "L'Estat (acc. to the widow's maid)", "Round and Round" (formerly titled "Frontman/Hold On (I'm Calling)") and "Beverly Kills". In December 2010, Pitchfork named "Round and Round" the number 1 song on their list of The Top 100 Tracks of 2010.
Ariel Pink's Haunted Graffiti were chosen by Animal Collective to perform at the All Tomorrow's Parties festival that they curated in May 2011. In 2011, JesusWarhol Records released a four-song EP featuring Ariel Pink called the Similarly Different EP. The EP was a collaboration between Pink and another Los Angeles artist called coL. Together, the act was called Atheif.
On August 20, 2012, Ariel Pink's Haunted Graffiti released a new album, Mature Themes.
On November 17, 2014, Pink released pom pom, which was his first studio release without his band moniker Haunted Graffiti. The album includes several songs written by Kim Fowley, who wrote them from his hospital bed for Ariel to perform. Earlier that October, Pink reported to the online journal Faster Louder that Interscope Records contacted him about working with Madonna, and that they needed "something edgy. ... She can't just have her Avicii, her producers or whatever, come up with a new techno jam for her to gyrate to and pretend that she's 20 years old." The article embroiled Pink into a minor controversy, with Grimes calling his comments "delusional misogyny". He responded: "I was only repeating what Interscope told me about why they needed me. They're not my opinions. It's clickbait journalism. ... I'm not a misogynist."
Since early 2014, the band has expanded to include Australian artist and musician Shags Chamberlain, as well as Don Bolles, the drummer from LA punk legends The Germs.
Rosenberg's early recordings, often conspicuously DIY, foregrounded a distinctive lo-fi sound that has since gone on to inspire various artists and styles; he has been described as the "godfather of chillwave." His approach subverts the common privileging of songwriting over production, making the recording medium and sound texture a large part of the artwork itself. After receiving attention in early discussions of hauntology in music, the "hypnagogic pop" label was coined to describe him and similar sounding acts from the late 2000s. Pink produces and plays almost all of his own music, and, in his early days, was noted for creating drum sounds and effects using his mouth. Despite having a low profile in the mid-to-late nineties, his self-recorded music was considered to be influential on the development of the DIY culture in music.
Studio albums
Underground (1999) (as Ariel Rosenberg)
The Doldrums (2000) (as Ariel Pink's Haunted Graffiti)
Scared Famous/FF» (2001) (as Ariel Pink's Haunted Graffiti)
House Arrest (2002) (as Ariel Pink's Haunted Graffiti)
Lover Boy (2002) (as Ariel Pink's Haunted Graffiti)
Worn Copy (2003) (as Ariel Pink's Haunted Graffiti)
Before Today (2010) (as Ariel Pink's Haunted Graffiti)
Mature Themes (2012) (as Ariel Pink's Haunted Graffiti)
Ku Klux Glam (2013) (with R. Stevie Moore)
pom pom (2014)
Dedicated to Bobby Jameson (2017)
Compilation
Odditties Sodomies Vol. 1 (2008) (as Ariel Pink's Haunted Graffiti)