Ari Wallach (born 1974) is Founder and CEO of Synthesis Corp., a strategy and innovation consultancy. The firm was founded in 2008, and has since counted the United Nations High Commissioner for Refugees, Pew Research Center, Ford Foundation, CNN, Sephora, Volkswagen, and the US State Department amongst its clients.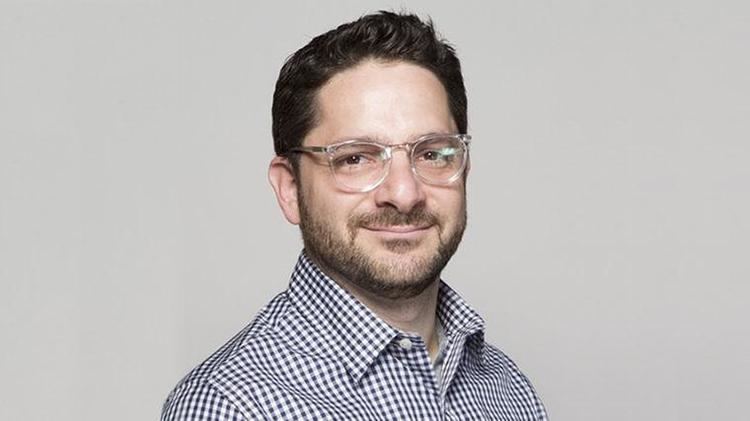 Tech President called Ari "one of the most creative online innovators working in the political space today" in recognition of his work on BillBabyBill, a project to bring a comprehensive energy bill to the floor of the Senate. His speaking on social technology has been featured at South by Southwest, the 92nd St. Y, fora.tv, and at the AYM summits in London and Mexico City.
Ari is considered an expert in the usage of technology to further innovation in seemingly calcified sectors and was asked to give a series of talks on "Democracy 2.0" on behalf of the US State Department at various cities and consulates in Japan in 2010. In 2011 Ari spoke at the annual Auburn Rudin lecture at WNYC on the impact the Internet is having on societies mental maps and structural models in regards to the future of faith and spirituality.
He has been written about in numerous publications including The San Francisco Chronicle, Fast Company, The New York Times, The Guardian, and Politico.
Ari currently sits on the boards of 70 Faces Media, blankonblank.org, and the Coalition on the Environment and Jewish Life. Ari is also on the advisory board to the CITRIS Data and Democracy Initiative based at UC Berkeley.
Ari is an Adjunct Associate Professor at Columbia University lecturing on innovation and the future of governance and public policy.
In November 2015, Fast Company magazine launched Fast Company Futures with Ari Wallach, a "new initiative that will shape the ways we address the biggest challenges facing our rapidly changing world. We will explore emergent business models, solutions, and opportunities by bringing together the most innovative people and ideas from business, technology, policy, and culture."
Ari was born in Guadalajara, Mexico where his father, a Polish Holocaust survivor and member of the Jewish underground in World War II, established a successful industrial infrastructure business after an 11 year stint in Cuba pre and post-revolution. Eventually, the family moved to the San Francisco Bay Area where Ari was raised.
Ari's mother is a Bay Area artist who most recently was included in a Marc Chagall retrospective. Regarding the passing of Ari's father in 1993, Sen. Harry Reid declared "Recently our Nation lost a national treasure… His family's loss was ours. There is one fewer just man to stand and tell the truth. One fewer just man to bear witness. We who are living must remember him and what by living he taught us. We must, we shall, never forget."
Ari majored in Peace and Conflict Studies at UC Berkeley. He brings his conflict resolution experience to bear in his work in innovation. Says Ari: "The heart of innovation is conflict—you are challenging the status quo."
Ari's career has followed an eclectic path, ranging from work in media, government, and various creative fields. Early in his career, Ari worked with the Democratic National Committee, Clinton/Gore 96, and the US Institute of Peace, all in Washington, DC.
A seminal moment came during Ari's Fellowship with the Coro Foundation in New York City—a leadership training program based on the medical school rotation model. Ari says that Coro "really laid the groundwork for the business model of Synthesis".
Prior to Coro Ari was the Founding Director of INFORUM—one of the nation´s largest non-partisan public affairs forums for young people. Following Coro Ari became the Founder of re:think media, a cross-platform producer of public affairs content and also served as Vice President of Seed Media Group from 2006-2008.
In 2008, Ari founded The Great Schlep — the viral GOTV campaign that mobilized young Jewish voters for Obama in 2008. The Great Schlep received over 342 million global media impressions and activated over 25,000 volunteers.
Ari founded Synthesis Corp. in 2008 in order to assist governments, NGOs, foundations, and corporations at the C-suite level to discover new ways to drive sustainable innovation, rethink business models and improve top-line metrics.
As Founder and CEO of Synthesis Corp., Ari was instrumental in helping the US State Department launch Opinion Space—a web application that solicits views and input on US foreign policy.
Synthesis is currently working with the United Nations High Commissioner for Refugees to develop UNHCR labs—whose mission will be to drive innovation both inside and outside of UNHCR to further their collective ability to serve persons of concern worldwide with the latest tools, platforms and processes.
In November 2012, Ari was invited to attend the GovLab Summit at 10 Downing Street on the topic of the future of governance, data and democracy. There he spoke on social paradigm shifts and the need for collective and participatory vision - "People want to see how they're involved in where things are going. Shifts only occur when people have an idea of where they're going."
Ari was a delegate to the Academy of Achievement as a result of his work in social innovation with Synthesis Corp.
Ari wrote an essay for Wired Magazine in April 2013 on our need to develop a greater capacity for long term thinking at a societal level.
Specifically cited was the need to establish "...a framework for long-term strategy -- one that is visionary yet goal-oriented. Without organising principles, it will be impossible to corral the corporations and capitals of the globe to tackle our significant long-term challenges. " Ari also states that coupled with - and perhaps as important as the underlying framework - is the need for a new vernacular. "To this end, I suggest "longpath". It's a term that connotes long-term and goal-oriented strategies. It can help leaders navigate the balance between short-term gain and [perceived] long-term ruin. A CEO might say: "That may be good for the bottom line, but it poses significant risks to our longpath."
In April 2015, Ari stated that the Wired Magazine essay was moving from written form towards "something organizational."
Ari's November 2016 TED talk on Longpath has been viewed over 1.5 million times.
Ari is married to Sharon Wallach. They have two daughters and a son who, as the New York Times noted, are only allowed to read printed books.