Ari Meisel is an author, CEO, real estate developer, green building consultant, and productivity leveraging expert. A graduate of the University of Pennsylvania, Wharton School of Business, Ari has used his personal roadblocks to help others to grow their businesses by creating the famed Less Doing More System and co-founding Get Leverage, a company offering people ways to optimize, automate, and outsource everything they can to increase productivity.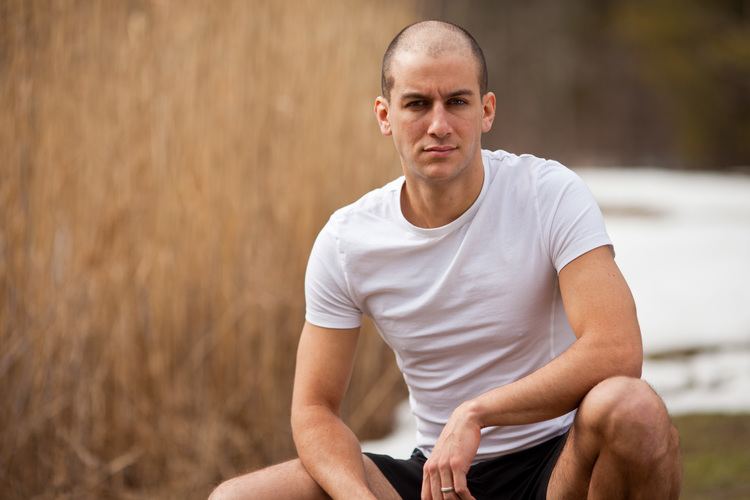 Academic and Professional Career:
When Ari was twelve years old, he embarked on his first business venture by creating a company website for one of his father's business associates . Using this first business as a jumping off point, Ari founded Liontex. Liontex eventually created and developed over 150 websites in a still new online community. Liontex eventually gave way to Ari founding Tek, at the young age of 17. Tek was a consulting firm specializing in home theatre, computer networking, and telecommunications for homes and business.
Another notable creation of Ari's was Menus-to-Go.com, an internet directory of takeout and delivery menus in and around New York City well before the dawn of Delivery.com or Menu.com or Yelp .
Ari attended The University of Pennsylvania Wharton School of Business and graduated in the class of 2003 . He received a BS in Economics with concentrations in Real Estate and Entrepreneurship, and minors in Art history and Psychology. Ari was also honored as an Albert A. Berg scholar for his exceptional academic performance during his time at Wharton.
Upon his graduation from Wharton, Ari decided to use his degree in Real Estate and Entrepreneurship by investing in an out of service cigar factory. He had visions of converting the old factory into luxury lofts . Though Ari had studied the economics of Real Estate at Wharton, he did not have experience with construction and construction management. Ari, ever the hard worker and innovator, studied the art of construction work by not only leading the team, but taking on roles in each of the trades required to build his lofts . Using his newfound knowledge of construction processes and his entrepreneurial spirit, Ari created Arise Developments, a business with mission of reinvigorating discarded buildings and bringing life to the city . Another notable property Ari converted was the Lackawanna Train Station. It had been used in the 1980s as office space and houses the last remaining Marconi radio tower in the US.
After Ari completed numerous Arise Development projects in upstate New York, he shifted his focus to work in the Hamptons. As always, Ari used his business acumen to create not only state of the art environmentally conscious commercial complexes, but retail and housing, as well . The more Ari learned about construction, the more he valued the sustainability of green building. He further pursued his passion by becoming a LEED accredited professional and continuing to be a leader in the industry by building green.
Ari's work as a LEED accredited professional eventually segued into the creation of LEED Pro, a green building consulting firm. LEED Pro's blog was eventually recognized by the Princeton Architectural Press and Ari was offered a book deal. His first book LEED Materials: A Resource Guide to Green Building was published in 2010. He continued his career in green building by working as a Materials Innovation Specialist for real estate firm John Picard & Associates. Ari went on to create a sustainable construction material from polymers called PapierTile .
In 2006, Ari was working in construction in Binghampton and began to suffer from debilitating pain and illness . He was eventually diagnosed with Crohn's disease. During Ari's journey with Crohn's disease, he was hospitalized several times and was on a regimen of a dozen daily medications. There were times when Ari, despite his booming real estate career, could only work an hour in a day. During one of Ari's hospitalizations, he decided to take back control over his body. Ari began a comprehensive overhaul of his daily life including: yoga, nutrition, supplements, and exercise. He was eventually able to stop taking his medications and was eventually declared cured of the "incurable" disease. Ari not only beat the disease but was able to complete an Iron Man competition in France in 2011.
Ari, ever the innovator, saw an opportunity during his struggles with Crohn's disease to create a business that would 'create' more hours in the day. He realized that part of his health was dependent on stress and there had to be a way to reduce stress by outsourcing things that were not as important to him. Ari sought out the help of his friend Nick Sonnenburg to create a business to help people optimize, automate, and outsource everything in life and business in order to be more effective . Ari and Nick launched Less Doing More Living on a cocktail napkin one evening and were up and running within 24 hours by taking advantage of digital tools and pre existing apps. Less Doing More Living eventually became Get Leverage an immensely successful start-up which by their first full year of business had grown its revenue to $1 million and has steadily grown since. Leverage now has a client base of around 200 customers that range from busy individuals and small businesses to large companies and organizations that have as much as $100 million in revenue per year.
Get Leverage utilizes 21st century asynchronous communication apps and a team of virtual assistants to create a way for people to delegate tasks. Ari, himself, was able to reduce his workload by 80% by dumping lower thinking tasks into an external brain of sorts and letting others do all the tasks he did not have to do himself, leaving more times for the things he loves like spending time with his family.
Family Life:
Today Ari resides in New York City with his wife Anna, four children Benjamin, Sebastien, Lucas, and Chloe. Ari and Anna met as young children at the UN International School, where Ari attended both primary and high school .
Publications:
A. Books
The Art of Less Doing: One Entrepreneur's Formula for a Beautiful Life 2016
Idea to Execution: How to Optimize, Automate, and Outsource Everything in Your Business 2016
Less Doing, More Living: Make Everything in Life Easier 2014
LEED Materials: A Resource Guide to Green Building 2010
The Best Little Book: Guide to Improving Speed During Your Workout 2012
Intro to Biohacking: How to be Smarter, Stronger, and Happier 2014
Optimize, Automate, and Outsource Everything In Your Life; How to Make Email, IFTTT, and Virtual Assistants Your Ultimate Productivity Weapons 2014
How I Overcame Crohn's Disease 2014
B. Audio Publications
The Leverage Podcast: The Best Life Hacks And Productivity Tips For Less Doing, More Living