Years active

1979–present




Origin

South Auckland (1978)




Genres

Funk, Psychedelic folk




Labels

PolyFonk Productions




Record label

PolyFonk Productions






Members

Ryan Monga, Betty-Anne, Ryan Monga Jr, Rico Tali, Phil Crown, Karl Benton




Albums

Journey, Ardijah 'The Best Polyfonk', Take A Chance, Influence, Time




Similar

Prince Tui Teka, Beau Monga, Annie Crummer, Adeaze, Che Fu
Ardijah is a music group from Auckland, New Zealand that formed in 1979.
Contents
History
Ardijah formed in 1979 and spent the early part of the Eighties playing the Auckland Pub and Club scene honing their skills as a covers band. They released their first single in 1986, Give Me Your Number which was followed in 1987 with Your Love Is Blind. This was Ardijah's introduction into the Music Industry where in New Zealand, their popularity was well received.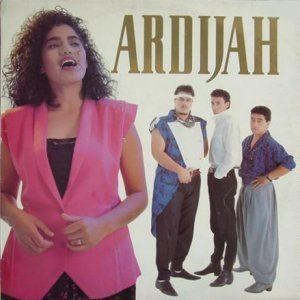 1987 Ardijah was able to record their debut self-titled album after winning the Rhineck Rock Award ($30,000 towards recording cost) which was released by WEA. From this album came the singles "That's the Way/Give Me Time" and "Time Makes A Wine/Jammin'". The style of the band's sound was "Funk Rock Reggae" which was to change the music climate of the New Zealand music industry, launching the band's profile as one of New Zealand's 1st R&B acts.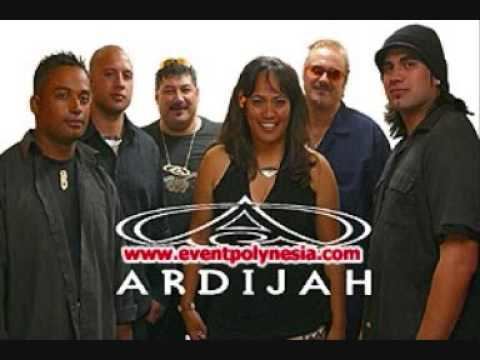 A re-vamp of the 1st album came out in late 1988 titled Take a Chance. From this came the singles Watchin' U/Which Way Is Up. Take a Chance held a Top 20 position on the sales charts for four months and achieved platinum status in New Zealand.

In 1990, Betty-Anne (Lead singer) and Ryan Monga (Producer, Musical Director & Bass) along with the Band moved to Sydney, taking their sound throughout the pubs and clubs of Australia.
In 1995, after an extensive touring schedule and some worldwide success with their song titled Gimme Time on the hit New Zealand movie Once were Warriors, the band returned to New Zealand.
In 1997 Ardijah released their 2nd Album titled "Influence" on their own label "PolyFonk Productions" and was distributed in N.Z. on the "Metro Marketing" label. This was the band's small taste of "Independence".
1998 was the release of Ardijah's cover version of the Bee Gee song "Love so Right" which was voted the most played song on N.Z. radio that year. The sound was a mix of R&B and Reggae which opened the flood gates for that style in New Zealand. It also secured a "hook up" meeting for the band with the Bee Gee's themselves.
In 1999 Warner Music NZ released Ardijah 3rd album Time' was released in November. Betty-Anne went on to win Top Female Vocalist at the 1999 New Zealand Music Awards.
In 2004, Ardijah released their 4th album titled "Journey" on their 'Independent label "PolyFonk Prods". The Album went on to win the award for best album at the "Pacific Awards" in New Zealand.
For more history on the band Ardijah, visit their website at: www.ardijah.co.nz
Style
Ardijah call their unique style "Poly-Fonk" and refers to their blending of Polynesian sounds such as Polynesian log drums and ukulele's with Funk and R&B. This can be heard by visiting www.ardijah.co.nz.
Band members
Betty-Anne (Vocals, Ukulele & Percussion)
Ryan Monga (Producer, Musical Director, Drums & Vocals)
Rico Tali (Sax, Flute, Ukulele, Guitar & Vocals)
Ryan "Kaitapu" Monga Jr (Bass & Vocals)
Phil Crown (Keyboards & Vocals)
Karl Benton (Keyboards)
Former members
Songs
Silly Love SongsTime · 1999
E Ipo2011
MoonlightingJourney · 2004

References
Ardijah Wikipedia
(Text) CC BY-SA