India




Tamil




Tamil Nadu




Pudukkottai



Aranthangi is a town and a municipality in Pudukkottai district in the state of Tamil Nadu, India. As of 2011, the town had a population of 40,814.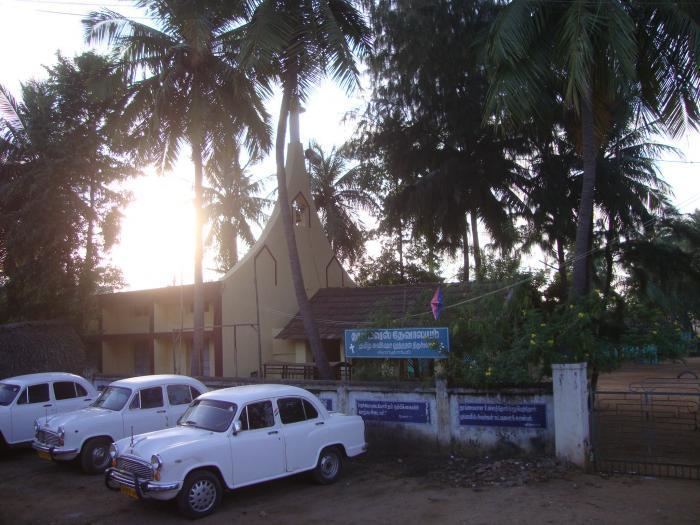 The town lies 10 degreees north in latitude and 70 degrees east in longitude and lies 32.31 m above mean sea level. The small river Vellar goes through the outer part of Aranthangi.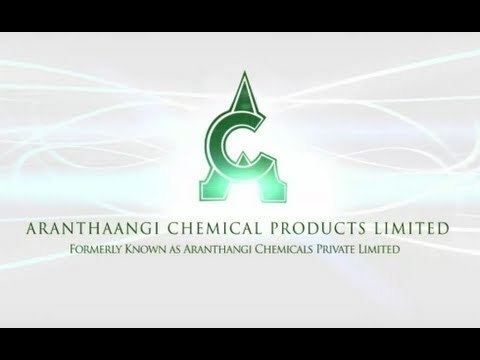 The main centre of attraction is a ruined fort. The walls are not constructed of brick or stone. Large interstices are filled with mud. There are no ruins of palaces or any other striking building inside. There is no indication when the fort could have been built. A line of Tondaimans who were unconnected with those of Pudukkottai, were in power here in the fifteenth and sixteenth centuries, and it is believed that they constructed it. The temple of Rajendra Chola Varma in the town seems to have been built in the eleventh century.
Aranthangi was ruled by Thondaimans (different from Pudukkottai Thondaimans) in earlier days. (The time is unknown; see the book Pudukkottai Maavatta Varalaru.)
The town has one sugar factory and a chemical factory in its outskirts. Aranthangi has a fish market, a daily market (santhai) and the weekly santhai is held every Tuesday. Sea cuisine is well known here because of the proximity to coastal towns. Aranthangi fish curry is famous locally.
The main source of income is agriculture. Paddy, groundnut and sugarcane are the major crops. Especially paddy income sources from some villages like Mavadikkottai, Melmangalam, Vallavari, Arasarkulam, Vettivayal, Maivayal, Ayingudi, Manavanallor and Nagudi. Fishing is done by the people living near the sea shore: Kattumavadi, Manamelkudi, Mimisel, Jagathapattinam and Kottaipattinam.
Aranthangi Wikipedia
(,)http://www.madurawelcome.com/pudukkottai/pud-img/ThirumayamFort_557.jpg(,)http://www.thehindu.com/multimedia/dynamic/00492/03MP_MAMP_NAMMA5_492127g.jpg(,)http://i.ytimg.com/vi/Rbl6xIiVaJM/0.jpg(,)http://upload.wikimedia.org/wikipedia/commons/f/fd/HH_Subbamma_Bai_Sahib_Rani_of_Pudukottai.jpg
(,)http://photos.wikimapia.org/p/00/04/35/72/47_big.jpg(,)http://i.ytimg.com/vi/StxRM4xNyY0/0.jpg(,)http://i1.ytimg.com/vi/GTdry9smJXs/0.jpg(,)http://i.ytimg.com/vi/7BNerHQ-IWo/hqdefault.jpg(,)http://i.ytimg.com/vi/KgZIGlZp2jA/0.jpg(,)http://img212.imageshack.us/img212/3507/image170yi6.jpg(,)http://i.ytimg.com/vi/bzYXLQ2spps/0.jpg(,)http://i.ytimg.com/vi/YrtYKh0PjEY/0.jpg
(,)http://i.ytimg.com/vi/SjtqVzvkFsA/sddefault.jpg(,)http://mw2.google.com/mw-panoramio/photos/medium/61061431.jpg(,)http://mw2.google.com/mw-panoramio/photos/medium/59475868.jpg(,)http://i.ytimg.com/vi/q-TkizYISHo/hqdefault.jpg(,)http://i.ytimg.com/vi/b9fPd98mBlk/0.jpg(,)http://i.ytimg.com/vi/oeUgK4pWoww/hqdefault.jpg(,)http://i.ytimg.com/vi/TYCK5ecHedY/0.jpg(,)http://i.ytimg.com/vi/mWPTPh8-v4o/0.jpg
(,)http://www.thehindu.com/multimedia/dynamic/00548/TH12_ELEC_AARATHI_548002f.jpg(,)http://i.ytimg.com/vi/8ffTk04DKc4/0.jpg(,)http://i.ytimg.com/vi/i46K19God4k/hqdefault.jpg(,)http://i.ytimg.com/vi/LiwWNOoG-4w/hqdefault.jpg(,)http://i.ytimg.com/vi/19Dr_y0vfWo/hqdefault.jpg(,)http://i.ytimg.com/vi/T3f6yFm8kJU/hqdefault.jpg(,)http://i.ytimg.com/vi/CIoHezyUsdA/hqdefault.jpg(,)http://i.ytimg.com/vi/bwA0A6mLwWM/0.jpg
(,)http://www.mapsofindia.com/assemblypolls/tamil-nadu/aranthangi-assembly-constituency-map.jpg(,)http://www.thehindu.com/multimedia/dynamic/02322/_ARANTHANGI_2322975f.jpg(,)http://www.thehindu.com/multimedia/dynamic/02307/11feb_tymbg09_g_12_2307785f.jpg(,)http://www.thehindu.com/multimedia/dynamic/01575/PDK05COURT_1575677f.jpg(,)http://www.thehindu.com/multimedia/dynamic/02200/13TY_GREENS_2200986f.jpg(,)http://www.thehindu.com/multimedia/dynamic/00157/VBK-SUGARCANE_157189f.jpg(,)http://www.thehindu.com/multimedia/dynamic/00010/PDK30PETITION_10416f.jpg(,)http://i.ytimg.com/vi/YCvLVELy4Xo/hqdefault.jpg(,)http://i.ytimg.com/vi/f1baNJtQ2fU/hqdefault.jpg(,)http://i.ytimg.com/vi/URUbefD8dxo/0.jpg
(,)http://www.madurawelcome.com/pudukkottai/pud-img/KattubavaPallivasal_551.jpg(,)http://www.madurawelcome.com/sivagangai/siva-img/sivagangai_palace.jpg(,)http://s3.amazonaws.com/i1338443035/94735b58251cc6f88d7d35e16e016128_1357013955_l.jpg(,)http://www.tours4southindia.com/tourism-info/gifs/slide4.jpg