Apple scruffs george harrison
The Apple scruffs were a loosely-knit group of hardcore Beatles fans who were known for congregating outside the Apple Corps building and at the gates of Abbey Road Studios in London during the waning days of Beatlemania, in the hope of seeing or interacting with one of the band members. The name was first coined by George Harrison, who also recorded a song as a tribute to the scruffs for his 1970 triple album All Things Must Pass.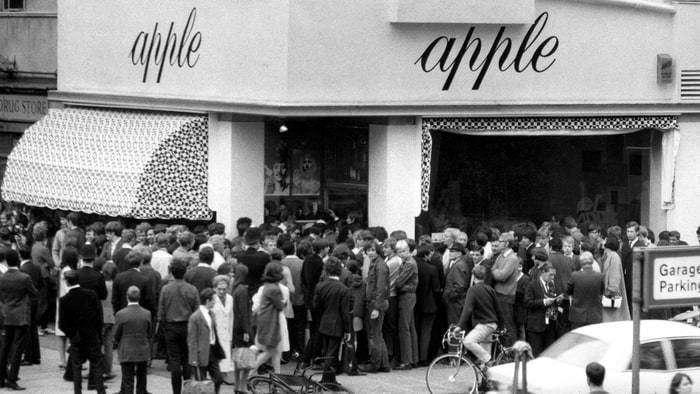 In February 1968, during the recording of "Across the Universe", two Apple scruffs (Lizzie Bravo and Gayleen Pease) who were standing outside Abbey Road Studios were invited in on the spur of the moment by Paul McCartney to perform backing vocals on the track. Their singing was not included on the first official release of the song, on the Let It Be album, but they can be heard on the version that John Lennon donated to the UK charity album No One's Gonna Change Our World, released in December 1969. (This version was subsequently released on the Past Masters compilation in 1988.)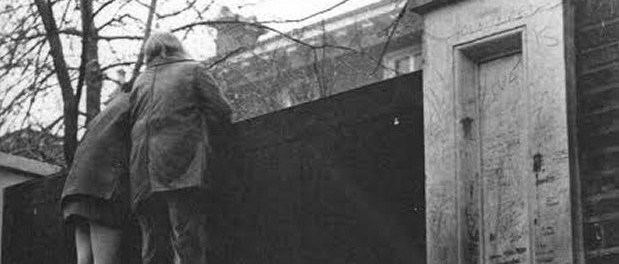 In November 1968, the album Unfinished Music No. 1: Two Virgins was released. The album was distributed by Track in the UK and Tetragrammaton in the US after EMI refused to produce the cover or sleeve the record because of the cover photo, unless it was changed. EMI, however, pressed the record in Britain, while the album cover was printed by Technik. Apple got around the sleeve packing problem by hiring several Apple scruffs to package the album. Apple employee Jack Oliver had the Apple scruffs packing the record into sleeves "in the basement of the old Apple shop".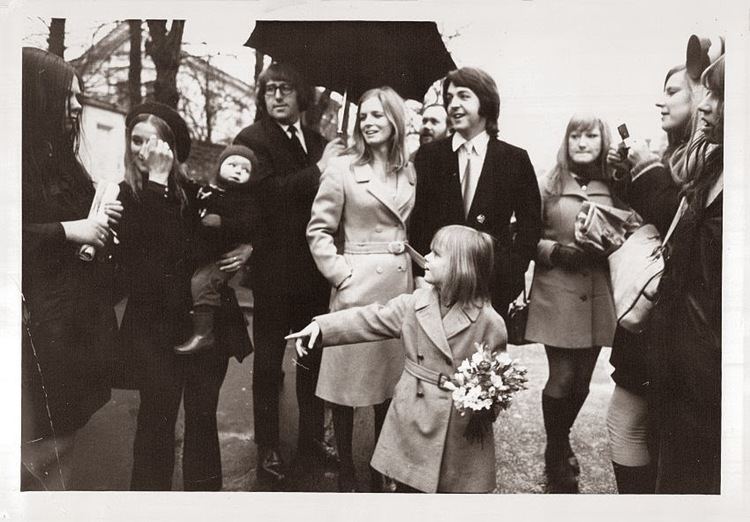 The Beatles' song "She Came In Through the Bathroom Window" (Abbey Road, 1969) refers to the day that some of the Apple scruffs climbed into Paul McCartney's house through an upstairs bathroom window and raided his wardrobe for a pair of trousers, which they took turns wearing. They also stole a framed photograph, which they later returned at McCartney's request.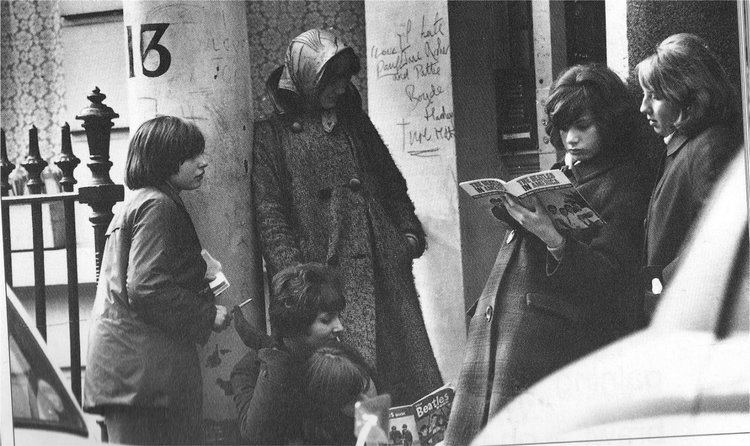 At the start of 1970, shortly before the band's break-up, the scruffs began their own fan magazine, The Apple Scruffs Monthly Book.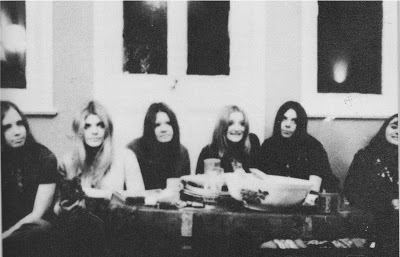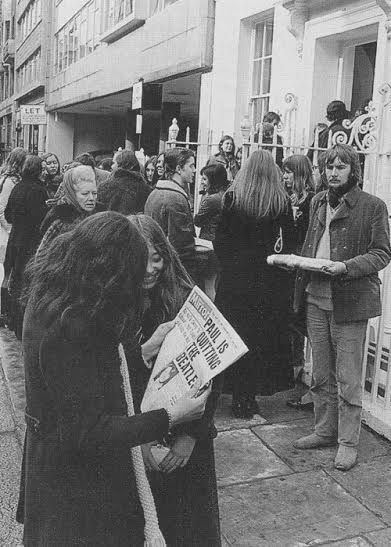 References
Apple scruffs Wikipedia
(Text) CC BY-SA