Brazil




157,296 (2010)


290.1 km2


Goias




Central-West



Aparecida de Goiania is a city and municipality in central Goias, Brazil. It is the second largest city in the state and a bustling industrial center.
Bordering on the southern limits of Goiania, 21 kilometers from the center, Aparecida has experienced rapid growth as a suburb and an option for less expensive housing than in neighboring Goiania.
Municipal boundaries are with:
North: Goiania
South: Hidrolandia
East: Bela Vista de Goias and Senador Canedo
West: Aragoiania and Abadia de Goias
The city is cut by the BR-153 (Goiania-Sao Paulo) and several municipal highways and bathed by the Meia Ponte River.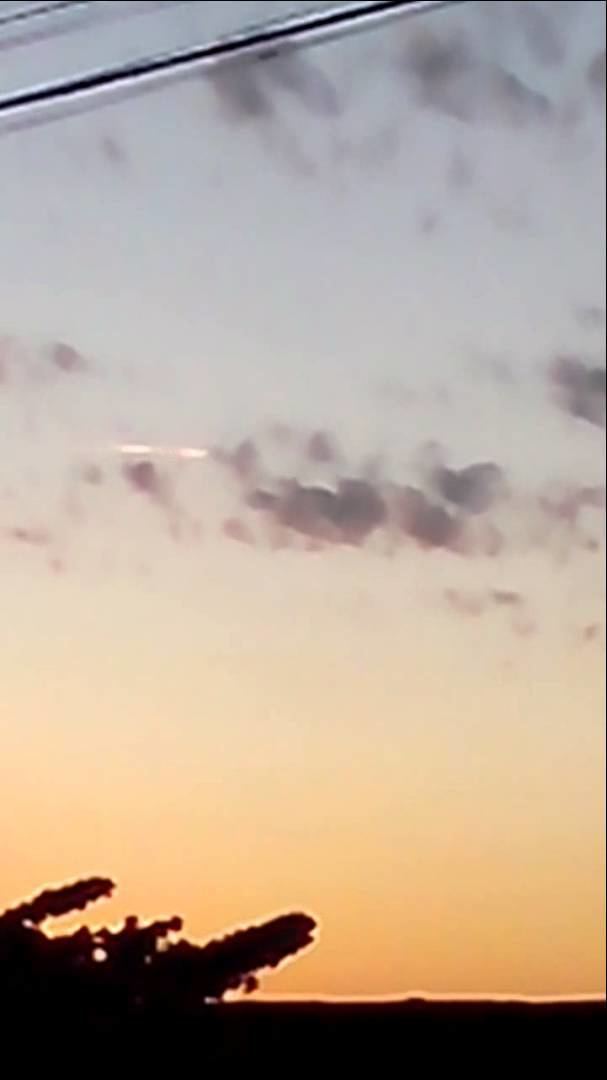 The history of Aparecida, like that of Goiania, is recent. In 1922 followers of Our Lady of Aparecida donated land so that their neighbors could build a church for the Virgin. In 1958 it was elevated to the condition of Vila, as a district of Goiania with the name Aparecida de Goias. In 1958 the name was changed to Goialandia which remained until 1963 when it emancipated itself and assumed the name of Aparecida de Goiania.
Its proximity to the capital has attracted important industries like Mabel (cookies), Vepeza and others, concentrated in the four different industrial zones on the edge of BR-153. In recent years the number of companies has doubled. In 2007 there were 964 industries. The industrial centers in the city are Distrito Agroindustrial de Aparecida de Goiania (Daiag), Distrito Industrial (Dimag), Polo Empresarial Goias and Cidade Empresarial.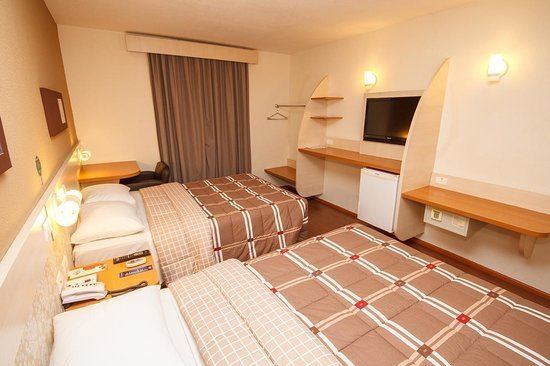 One of the festivals that most attracts tourists to this industrial city is the festival of its patroness, Nossa Senhora Aparecida.
Aparecida de Goiania Wikipedia
(,)http://i.ytimg.com/vi/4ipcyc-b54I/maxresdefault.jpg(,)http://i.ytimg.com/vi/cEDDTTfSuwY/hqdefault.jpg(,)http://mw2.google.com/mw-panoramio/photos/medium/68720198.jpg(,)http://i.ytimg.com/vi/uKmFl1MUVFc/maxresdefault.jpg(,)http://i1.ytimg.com/vi/ZQNS4f4wl_o/0.jpg(,)http://i.ytimg.com/vi/VnIgAmjz2lI/hqdefault.jpg
(,)http://perlbal.hi-pi.com/blog-images/2313810/gd/135462711747/primeiro-bairro-planejado-de-aparecida-de-goiania.jpg(,)http://www.opopular.com.br/polopoly_fs/1.809919.1427064148!/image/image.jpg_gen/derivatives/landscape_940/image.jpg(,)http://perlbal.hi-pi.com/blog-images/2313810/gd/135472528271/condominio-fechado-em-aparecida-de-goiania-com-lazer-completo.jpg(,)http://media-sa.viva-images.com/vivastreet_br/clad/61/0/113678459/large/1.jpg%3Fdt%3D793f8a21a2fdc63fa384c89b4f1a4386(,)http://www.portal670.com.br/wp-content/uploads/2012/06/aparecida-de-goiania.jpg(,)http://www2.urbs.com.br/sites/1800/1809/imoveis/578/AcessoSocial.jpg(,)http://www.twip.org/photo/south-america/brazil/photo-14978-06-09-08-06-34-42.jpg(,)http://www.opopular.com.br/polopoly_fs/1.759820.1421513040!/image/image.jpg_gen/derivatives/landscape_940/image.jpg(,)http://www.adaoimoveis.com.br/timthumb.php%3Fsrc%3Dhttp://www.adaoimoveis.com.br/pictures/imovel/I_091120111612161320862336.jpg%26w%3D762%26h%3D291%26zc%3D1%26q%3D80(,)http://2.bp.blogspot.com/-ZgB_1sKLSaU/U87MhEplIeI/AAAAAAAACSU/2PVFIviBAEM/s1600/3267095342.jpg(,)http://www.adaoimoveis.com.br/pictures/galeria/G_2809201114154213172301424931.jpg(,)http://i.ytimg.com/vi/n7Fga35pV0c/hqdefault.jpg
(,)http://exp.cdn-hotels.com/hotels/9000000/8210000/8204200/8204111/8204111_22_z.jpg(,)http://exp.cdn-hotels.com/hotels/9000000/8210000/8204200/8204111/8204111_14_z.jpg(,)http://exp.cdn-hotels.com/hotels/9000000/8210000/8204200/8204111/8204111_23_z.jpg(,)http://exp.cdn-hotels.com/hotels/9000000/8210000/8204200/8204111/8204111_17_z.jpg(,)http://exp.cdn-hotels.com/hotels/9000000/8210000/8204200/8204111/8204111_6_y.jpg(,)http://exp.cdn-hotels.com/hotels/9000000/8210000/8204200/8204111/8204111_1_y.jpg(,)http://aff.bstatic.com/images/hotel/max500/339/33916808.jpg(,)http://aff.bstatic.com/images/hotel/max500/761/7616269.jpg(,)http://aff.bstatic.com/images/hotel/max500/761/7616487.jpg(,)http://aff.bstatic.com/images/hotel/max500/357/35707594.jpg
(,)http://www.abadalinks.info/wp-content/uploads/2015/03/Roda-de-Capoeira-na-Rua-Abad%25C3%25A1-Capoeira-Petr%25C3%25B3polis-RJ-720x400.jpg(,)http://www.abadalinks.info/wp-content/uploads/2014/12/Abada-capoeira-720x400.jpg(,)http://i.dailymail.co.uk/i/pix/2013/11/14/article-2507287-196A1B1C00000578-181_634x452.jpg(,)http://upload.wikimedia.org/wikipedia/commons/b/b9/Goi%25C3%25A2nia2006.jpg(,)http://i.ytimg.com/vi/KpfSB3xZSk4/maxresdefault.jpg(,)http://i.ytimg.com/vi/J5hAeenC-SE/hqdefault.jpg(,)http://i.ytimg.com/vi/7DqmAt0N6xc/hqdefault.jpg(,)http://4.bp.blogspot.com/-wnum-ptLi8I/U2zaD8f3YXI/AAAAAAAANec/KOtrd2P_hWs/s1600/foto%2B5%2Bshopping.jpg(,)http://i.ytimg.com/vi/5hbOOCHnRKE/hqdefault.jpg(,)http://i.ytimg.com/vi/CnRo7rl1GW0/0.jpg(,)http://i.ytimg.com/vi/WTukpn_wy7Y/hqdefault.jpg
(,)https://jornalufgonline.ufg.br/up/243/o/_UFG3592.jpg%3F1363360062(,)http://www.webbusca.com.br/pagam/aparecida_goiania/aparecida_goiania1.jpg(,)https://www.ufg.br/up/1/o/_DSC4622.jpg(,)http://aredacao.com.br/upload/content/je-S2IBSP4MduwrXq3lXZWdvyKCybUkV1XK1dwUO(,)http://i.ytimg.com/vi/I0ot2dN47uc/hqdefault.jpg(,)http://www.rmtcgoiania.com.br/blog/wp-content/uploads/2012/04/mapa-525.jpg(,)https://expatbrazil.files.wordpress.com/2011/08/auto-service-station-recycled-cultural-center-13.jpg%3Fw%3D468%26h%3D311
(,)http://media-cdn.tripadvisor.com/media/photo-s/05/6f/c4/eb/hotel-10-aparecida-de.jpg(,)http://media-cdn.tripadvisor.com/media/photo-s/05/48/43/2f/hotel-10-aparecida-de.jpg(,)http://media-cdn.tripadvisor.com/media/photo-s/05/46/05/f4/hotel-10-aparecida-de.jpg(,)http://www.turkey-visit.com/map/brazil/goiania/map_of_Goiania.jpg(,)http://media-cdn.tripadvisor.com/media/photo-s/05/48/43/32/hotel-10-aparecida-de.jpg(,)http://media-cdn.tripadvisor.com/media/photo-s/05/46/06/25/hotel-10-aparecida-de.jpg(,)http://media-cdn.tripadvisor.com/media/photo-s/07/94/b6/20/foto-do-quarto.jpg(,)http://media-cdn.tripadvisor.com/media/photo-s/07/71/bb/58/hotel-10-aparecida-de.jpg(,)http://media-cdn.tripadvisor.com/media/photo-s/05/46/07/45/hotel-10-aparecida-de.jpg(,)http://media-cdn.tripadvisor.com/media/photo-s/07/5d/7a/38/hotel-10-aparecida-de.jpg(,)https://fbexternal-a.akamaihd.net/safe_image.php%3Fd%3DAQDv_qjcGv3WfONe%26w%3D720%26h%3D927%26url%3Dhttp%253A%252F%252Fupload.wikimedia.org%252Fwikipedia%252Fcommons%252Fthumb%252F0%252F0c%252FGoi%2525C3%2525A2nia_GO.jpg%252F720px-Goi%2525C3%2525A2nia_GO.jpg(,)http://www.theworldfolio.com/img_db/timthumb.php%3Fsrc%3Dimg_db/old/13231064341.jpg%26w%3D500%26z%3D1