Covid-19
Venezuela


43,300 km2


Barcelona




Aristobulo Isturiz




Universidad de Oriente, Universidad Nororiental Gran Mariscal de Ayacucho




Puerto la Cruz, Barcelona, El Tigre, Anaco, Guanta Municipality



Anzoategui State (Spanish: , ), is one of the 23 component states of Venezuela, located in the northeastern region of the country. Anzoategui is well known for its beautiful beaches that attract many visitors. Its coast consists of a single beach approximately 100 km long. Its capital is the city of Barcelona, and significant cities include Puerto la Cruz and El Tigre.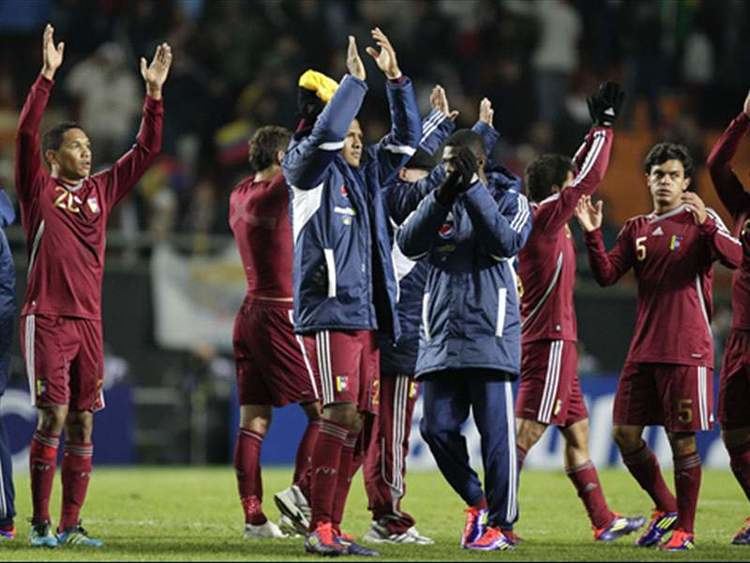 Named after the great hero of Venezuelan independence, Jose Antonio Anzoategui (1789–1819), this state has its own history. The city of Barcelona, which is currently the states capital, was founded in 1677. The present Anzoategui State was included within the Cumana Province, which was itself part of the Captaincy General of Venezuela, along with some other provinces (Guayana, Maracaibo, Caracas, Margarita and Trinidad). In 1810, it was separated from the province. It was in 1909 that it acquired the present political distribution.
Anzoategui is located in the northeastern region of the country and is bordered by the states of Monagas and Sucre to the east, Bolivar to the south, Guarico to the west, Miranda to the northwest, and the Caribbean Sea to the north.
Anzoateguis economy is dominated by Venezuelas principal resource: oil. It houses the "Complejo Petroquimico de Jose", one of the biggest petrochemical facilities in Latin America. However, Anzoategui also has thriving fishing and tourism industries.
Anzoategui Wikipedia
(,)http://static.goal.com/136000/136028_gallery.jpg(,)https://caracaschronicles.files.wordpress.com/2015/03/coque.jpg(,)http://mediadownloads.mlb.com/mlbam/2015/02/03/images/mlbf_37201653_th_45.jpg(,)http://upload.wikimedia.org/wikipedia/commons/7/75/Bienvenidos_al_Estado_Anzo%25C3%25A1tegui.jpg(,)http://upload.wikimedia.org/wikipedia/commons/thumb/4/4b/Provincia_Barcelona.jpg/470px-Provincia_Barcelona.jpg
(,)http://farm8.static.flickr.com/7384/12909208554_a17a5ab844_s.jpg(,)http://cdn.c.photoshelter.com/img-get2/I0000aX1QWWr8Wz4/fit%3D1000x750/g%3DG00007wlLlVqnXfY/070418MC006.jpg(,)http://mw2.google.com/mw-panoramio/photos/medium/42510224.jpg(,)http://mw2.google.com/mw-panoramio/photos/medium/7786109.jpg(,)http://mw2.google.com/mw-panoramio/photos/medium/4606020.jpg(,)http://mw2.google.com/mw-panoramio/photos/medium/17269221.jpg(,)http://imgc.allpostersimages.com/images/P-488-488-90/55/5577/D4GVG00Z/posters/panoramic-images-palm-trees-on-the-beach-puerto-la-cruz-anzoategui-state-venezuela.jpg(,)http://www.ngw.nl/int/ven/images/venezuela.jpg
(,)http://www.fotothing.com/photos/c91/c91c23c988857777e9933b1d0d52fb5e.jpg(,)http://cdn3.vtourist.com/19/3166548-MVP_Puerto_La_Cruz.jpg(,)http://cdn3.vtourist.com/19/3172512-Mall_near_Hotel_Maremares_in_Lecherias_Puerto_La_Cruz.jpg(,)http://tierradegracia.net/wp-content/uploads/2014/05/Bocaito01.jpg(,)http://cdn4.vtourist.com/19/2591308-Mochima_Town_Puerto_La_Cruz.jpg(,)https://c1.staticflickr.com/3/2033/2476856563_e75cf986c4_b.jpg(,)https://c2.staticflickr.com/8/7202/7068163943_403219a147_b.jpg(,)http://mw2.google.com/mw-panoramio/photos/medium/61631702.jpg(,)http://mw2.google.com/mw-panoramio/photos/medium/1372150.jpg(,)http://cdn.eluniversal.com/2015/01/12/puertolacruzcarlosluisms2.jpg(,)http://mw2.google.com/mw-panoramio/photos/medium/439855.jpg(,)https://c1.staticflickr.com/3/2296/2448170960_a1bf7666d8.jpg(,)http://mw2.google.com/mw-panoramio/photos/medium/17125861.jpg(,)https://c1.staticflickr.com/3/2408/1511304814_9f3fda2dd2.jpg