Occupation

playwright, actress




Period

2000s-present




Nationality

Indian/Canadian




Name

Anusree Roy






Notable works

Pyaasa, Brothel #9, Letters to my Grandma, Roshni, Sultans of the Street




Books

Brothel #9, Pyaasa and Letters to My Grandma
Anusree Roy: 2011 Theatre Award Winner
Anusree Roy (born 1982 in Kolkata, India) is an Indo-Canadian award winning playwright, actress and librettist. Roy emigrated to Canada with her family at age 17.
Contents
Education
She holds a B.A in theatre from York University and an M.A from the University of Toronto.
Theatre work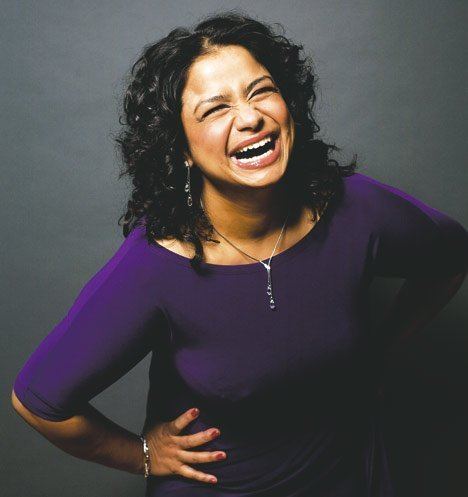 She premiered her first piece, breathlessness, in 2006. Her play Pyaasa debuted at Theatre Passe Muraille in 2007, and won two Dora Mavor Moore Awards in the independent theatre division in 2008, including Outstanding New Play and Outstanding Performance (Female). Her subsequent plays have included Letters to My Grandma, Roshni and Brothel #9. Brothel #9 won the Carol Bolt Award and the Dora Mavor Moore Award for Outstanding New Play in 2011, and was a nominee for the Governor General's Award for English-language drama at the 2012 Governor General's Awards. She has also won the RBC Emerging Artist Award, the K. M. Hunter Award and the Siminovitch Protege Prize. She has premiered two operas, Noor over Afghan and The Golden Boy.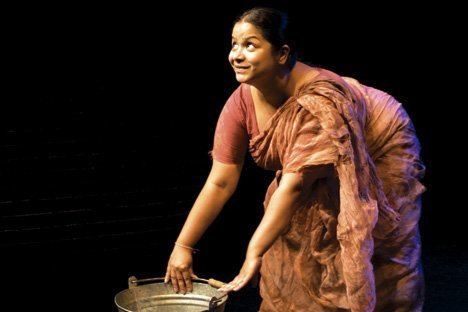 She has been playwright-in-residence at the Canadian Stage, Theatre Passe Muraille, Nightwood Theatre, Factory Theatre and the Blyth Festival, and is co-artistic director with David DeGrow and Thomas Morgan Jones of Theatre Jones Roy.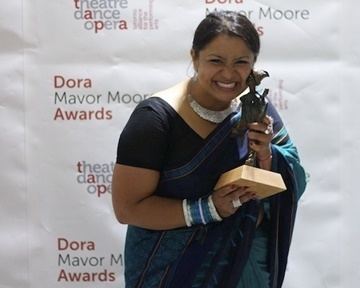 She currently plays Nurse Patel on the TV show Remedy. She was also a story editor for Remedy in its first season.
Play summaries
Brothel # 9 - Rekha, a young South Asian village woman, travels to Calcutta to take an honest job, only to discover she has been sold into a brothel. There she meets Jamuna, the jaded madam, who believes there's no escape from the confines of their trade. Strong-willed and determined to defy fate, Rekha realizes she can shape her own destiny and discovers compassion, faith and forgiveness are the foundation of true liberty.
Letters to My Grandma - Malobee unearths letters detailing her grandmother's fight to survive the 1947 partition of India, which resonates with Malobee's own struggles to create a new life in present-day Toronto.
Pyaasa - Set in Calcutta, Pyaasa tells the story of Chaya, an eleven-year-old untouchable who dreams of nothing more than learning her times tables. When Chaya's mother begs a woman from a higher caste to give Chaya a job at a local tea stall, Chaya's journey from childhood to adulthood begins and ends over ten days.
Awards
Dora Mavor Moore Award Outstanding New Play for "Pyaasa" (2008)
Dora Mavor Moore Award Outstanding Performance by a Female for "Pyaasa' (2008)
RBC Emerging Artist Award Theatre (2009)
Dora Mavor Moore Award Outstanding New Play for "Brothel # 9" (2011)
K. M Hunter Artist Award Theatre (2011)
Dora Mavor Moore Award Outstanding New Play (Brothel # 9) (2011)
Carol Bolt Award for Playwriting Brothel # 9 (2011)
Governor General's Award. Theatre (Brothel # 9) (2013)
Siminovitch Protege Prize Theatre (Brothel # 9) (2012)
Dora Mavor Moore Award Outstanding New Play (Sultans of the Street) (2014)
Dora Mavor Moore Award Outstanding Ensemble (Sultans of the Street) (2014)
Dora Mavor Moore Award Outstanding Direction (Sultans of the Street) (2014)
Dora Mavor Moore Award Outstanding Production (Sultans of the Street) (2014)
References
Anusree Roy Wikipedia
(Text) CC BY-SA