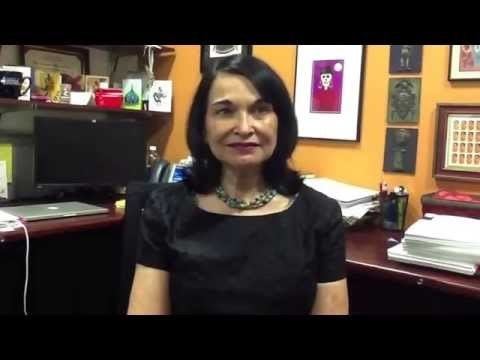 Antonia Darder attended Pasadena City College where she earned a degree in nursing. She later attended Cal State Los Angeles for her bachelor's in Rehabilitation Counseling and received a master's degree from Pacific Oaks College in Human Development. In 1989, she received her doctorate in Education from Claremont Graduate University.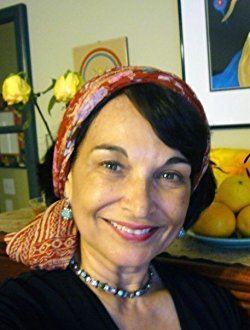 At age three, her mother brought Darder to the mainland during the Operation Bootstrap post-war migration when more than 500,000 Puerto Ricans emigrated to the United States between 1949-1959.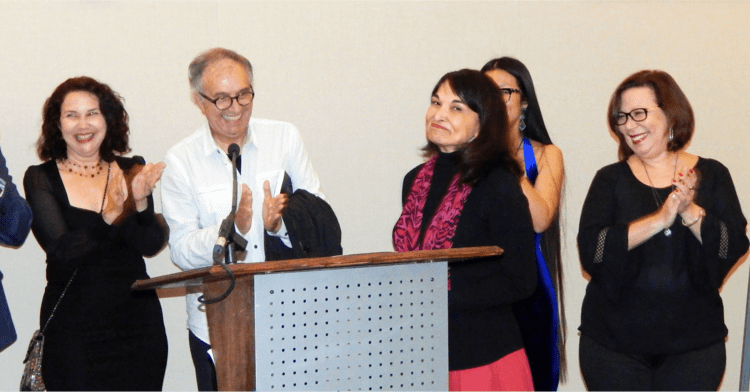 Raised in poverty in East Los Angeles, she was a young mother with three children, when she began her studies at Pasadena City College in 1972. While at PCC, Darder began exploring the realm of cultural differences in U.S. society, as a bilingual peer counselor. Upon completing nursing school, she worked as a pediatric nurse in a hospital and then for the Head Start Program. Her work included developing programs for parents, and providing health education for children and their families. She attended California State University Los Angeles and then Pacific Oaks College, where she earned a master's degree in Human Development with a specialization in Marriage, Family and Child Counseling.
While earning her degree, Darder worked in a variety of settings as a therapist and clinical supervisor for child abuse and domestic violence programs. During this time, she was active working with the Chicano/Latino movement, focusing on issues of mental health and education in Spanish speaking communities.
From 1982 - 1986, Darder began teaching college seminars that focused on sociopolitical issues and questions of culture, human development, and parenting. In 1986, she joined the faculty at Pacific Oaks where she developed a graduate program in Bicultural Development that was discussed in her first book, Culture and Power in the Classroom. In the late 80's and early 90's, Darder studied and worked with renowned Brazilian educator, Paulo Freire, whose ideas profoundly influenced the direction of her life's work. Her book Reinventing Paulo Freire: A Pedagogy of Love focused on Freire's important contributions to education, particularly from the standpoint of oppressed communities.
From 1993-1996, as a recipient of a Kellogg Foundation fellowship and participant in the Kellogg International Leadership Program, her research took her to Peru where she studied the education and culture of indigenous children in the Andes.
Darder has taught at California Polytechnic University, the Massachusetts Institute of Technology, and was recognized as a Distinguished Professor at New Mexico State University, Las Cruces. In 2005, working with graduate students and community members, she established the Liberacion! Radio Collective a public affairs radio program, on WEFT 90.1 Champaign that examines politics, art, and struggle through the nexus of local/global connections.
In 2011, Darder was recognized as Professor Emerita at the University of Illinois, where she taught in the Department of Educational Policy Studies from 2003-2011. Today she serves as Presidential Endowed Chair in Ethics and Moral Leadership in the School of Education at Loyola Marymount University.
Darder's work focuses on comparative studies of racism, political economy, education, and society. Her teaching and research examine issues of inequalities and the politics of social exclusions, as these relate to racism, class inequalities, and gendered relations of power. Her work also explores popular culture and the politics of public pedagogy with respect to critical democratic participation. Her most recent research examines the pervasiveness of oppression within the university, as well as issues directly tied to the body, pedagogy, and inequality.
In addition to her recognition as a distinguished professor and endowed chair of ethics and moral leadership at Loyola Marymount, Darder has received numerous awards and honors for both her scholarly and community contributions. In 2016, she was awarded the Alpha Sigma Nu Outstanding Book of the Year award for the International Critical Pedagogy Reader co-edited with Peter Mayo & João Paraskeva. In 2016, she was honored for her scholarship and community activism by CADRE, a parent community organization working with families in South Central Los Angeles. In that same year, she was awarded the The Paulo Freire Democratic Project award, given to individuals who embody the life and legacy of Paulo Freire and who are characterized by intellectual excellence, ethical concern and deep commitment to the creation, nurturing, and sustainability of fair and just communities. In 2015, Darder was inducted as an American Educational Research Association Fellow and was one of nine internationally recognized educators nominated for the Brock Prize in Education. Other honors have included the Eminent Scholar Award from Southern Queensland University, Toowoomba, Australia; a Thinker in Residence Distinguished Faculty Fellowship from Victoria University, Melbourne, Australia; and a Rains Award for Excellence in Research, Scholarship, and Creative Work. She has also been the recipient of a Distinguished International Research Fellow Award from New Castle University, Callaghan, Australia; and a Heroes Award from the Sisters of Saint Joseph for Reconciliation and Justice awarded to individuals who exemplify justice and reconciliation in their lives. Along with a national Kellogg Foundation Fellowship, she has also received the Social Justice in Education Award from the University of New Mexico, an Outstanding Book of the Year honor from the American Educational Research Association for her book Reinventing Paulo Freire: A Pedagogy of Love, and recognition for her Outstanding Service to the Latino Community from El Centro de Acción Social, among others. Darder was also one of 72 women chosen to appear in Victoria Alvarado's book, Mujeres de Consciencia/Women of Conscience. (Floricanto Press, 2009), a tribute to U.S. Latinas who have made a definite and long standing contribution to the Latino community and the nation at large.
In 1983, Darder's first book of poetry, Each Day I Feel More Free was published. For the next 6 years, she frequently presented her poetry at different cultural events. Over the years, her poetry has been published in a variety of venues, including the Boston Journal of Education. Although somewhat unorthodox, she often includes poetry in her academic speeches and texts. In her last book, A Dissident Voice: Essays on Culture, Pedagogy, and Power, each of the seven sections in the book begins with one of her poems.
In 1984, Darder traveled to visit a friend in the Coyoacán neighborhood of Mexico City and there discovered the museum La Casa Azul (the Blue House) which was the residence of renown painters Frida Kahlo and Diego Rivera. During her visit, Darder experienced such inspiration from her daily afternoon sojourns to the Blue House, that she began painting immediately after returning home from Mexico City. Since then, she has exhibited her work in a variety of venues including Self-Help Graphics and Plaza De La Raza in Los Angeles and continues to create new works.
Darder first performed and wrote songs in the mid-1980s for Canto Jibaro, a Los Angeles community musical ensemble of Chicano and Puerto Rican activists, whose music carried a revolutionary message. Later she began learning to play the guitar and with Guido Nuñez del Prado, a Peruvian folk musician, with whom she co-edited an anthology of articles on music of the Andes, Seminario de Musica de la Region. Writing and performing in English and Spanish, Darder has penned over 20 folksongs of love, struggle, and freedom.