Covid-19
Spanish




Repsol Montesa





Toni Bou official site




Antoni Bou





October 17, 1986 (age 29) Piera, Catalonia, Spain (

1986-10-17

)


Adam Raga, Albert Cabestany, Takahisa Fujinami, Dougie Lampkin, Laia Sanz
Antoni Bou i Mena ([ənˈtɔni ˈβɔw]), also known as Toni Bou (born 17 October 1986 in Piera, in Catalonia, Spain), is a Spanish professional motorcycle trials rider. He has been the outdoor FIM Trial World Championship champion from 2007 to 2017, and the indoor one also from 2007 to 2017. With these 22 world titles, he is already the most successful rider in history (11 outdoor and 11 indoor) surpassing Dougie Lampkin (7 outdoor and 5 indoor) and also surpassing Jordi Tarrés who is third with 7 outdoor titles. At the age of 20 years and 5 months, Bou was the second youngest rider ever to win the World Indoor Title, and the youngest to do it on a 4-stroke motorbike.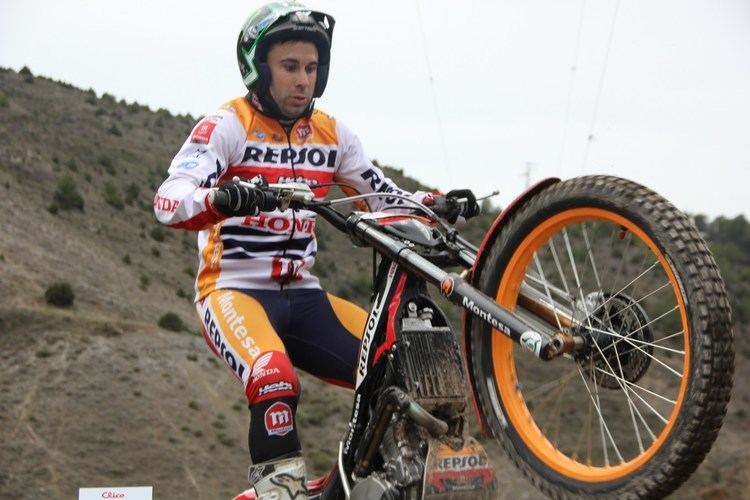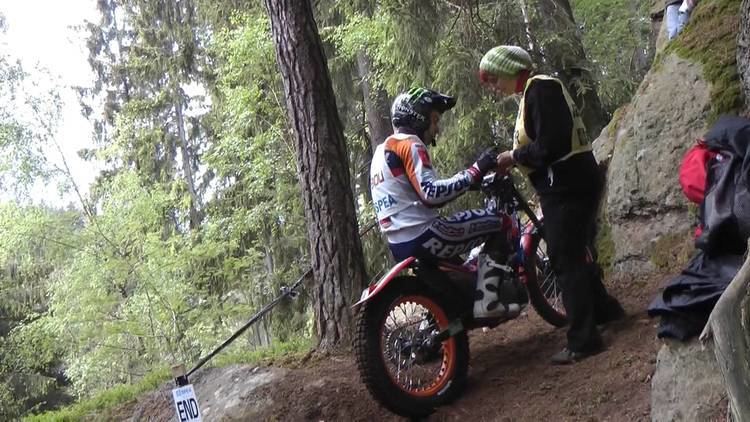 Toni Bou's first race win was in 1999, when he obtained the Catalan Cadet Trials Championship title at the age of 12. In 2001 he was the Spanish Junior Trials Champion. His World Trials debut was in 2003, when he ended 13th in the World Outdoor Trials Championship, and 1st in the European Outdoor Trials Championship. His first World Trials win was in 2006 when he ended 5th in the outdoor championship, and 3rd in the indoor one. In the same year he was the Spanish Outdoor Trials Champion.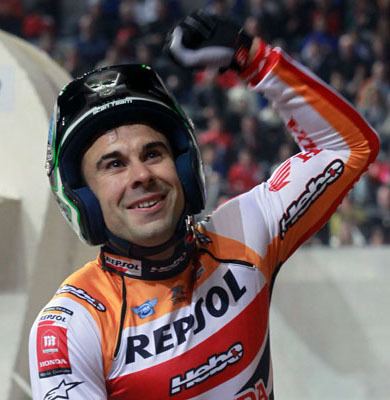 In 2007 he was World Trials Champion for the first time, both in the indoor and outdoor Championships. He was able to repeat this feat in 2008, 2009, 2010, 2011, 2012, 2013, 2014, 2015 and 2016.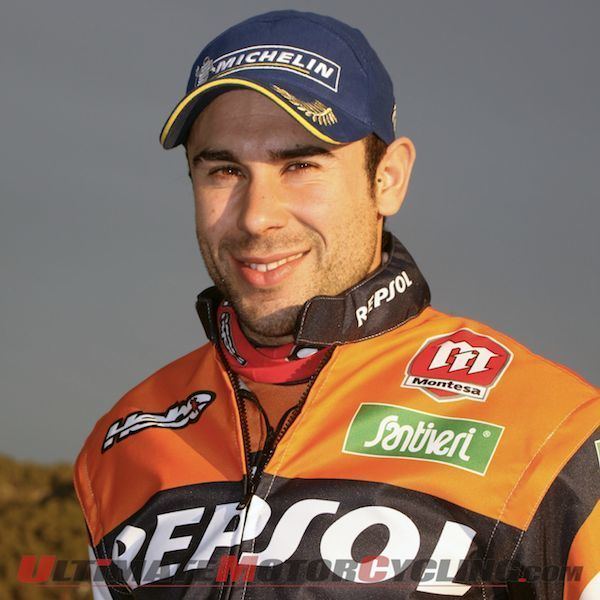 In terms of National Team achievements, he has been part of the Spanish team, fully composed by Catalan riders, that obtained Trial des Nations wins in the years 2005, 2006, 2007, 2008 and 2009. He also achieved the same in the indoor version of the competition in the years 2006, 2007 and 2008.
The 2009 season was a perfect one for him, achieving all his objectives, as he won all the major 5 titles, including the indoor and outdoor world titles, the indoor and outdoor Spanish titles, and the Trial des Nations title. This feat was only achieved once before, by Adam Raga in 2005.
Toni Bou rides a Repsol Montesa HRC bike.
11 World Motorcycle Trials Champion: 2007, 2008, 2009, 2010, 2011, 2012, 2013, 2014, 2015, 2016, 2017
11 World Motorcycle Trials Indoor Champion: 2007, 2008, 2009, 2010, 2011, 2012, 2013, 2014, 2015, 2016, 2017
6 Spanish Trials Champion: 2006, 2009, 2011, 2012, 2013, 2014
5 Spanish Trials Indoor Champion: 2009, 2010, 2011, 2012, 2013
12 Trial des Nations: 2005, 2006, 2007, 2008, 2009, 2010, 2011, 2012, 2013, 2014, 2015
6 Trial des Nations Indoor: 2006, 2007, 2008, 2012, 2015, 2017
1 European youth cup: 2002
1 European Trials Champion: 2000
* Season still in progress
The following table shows the final position achieved by Toni Bou at the World Motorbike Trials Championship Outdoor:
The following table shows the final position achieved by Toni Bou at the World Motorbike Trials Championship indoor:
Antoni Bou Wikipedia