Plantae




Poaceae




Anthoxanthum aristatum




Species




Poales




Anthoxanthum




Anthoxanthum






Anthoxanthum, Grasses, Anthoxanthum odoratum, Anthoxanthum alpinum, Aira caryophyllea
Anthoxanthum aristatum is a species of grass known by the common names awned vernalgrass or annual vernalgrass. It is native to North Africa and southern Europe as far north as France, and it is known in other regions, including northern Europe and North America, as an introduced species. It is occasionally a minor weed of fields. This is an annual grass growing in small tufts up to about 30 centimeters tall. The leaves are short, pointed, and somewhat hairy. The inflorescence is up to 3 centimeters long and one wide, flat and hairy with spikelets a few millimeters long.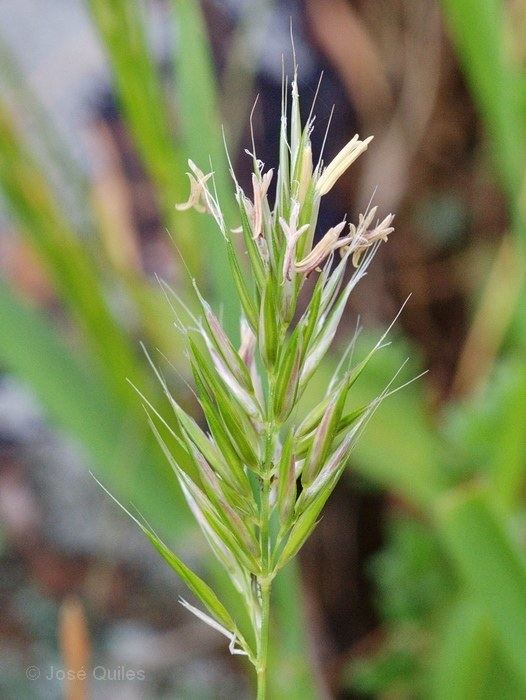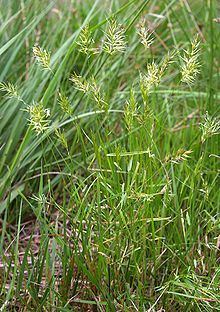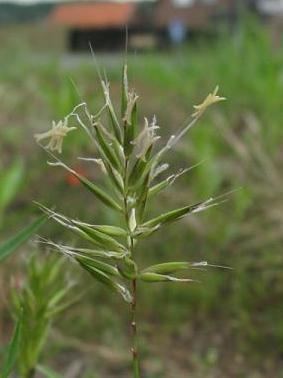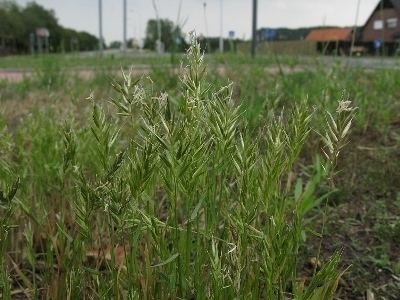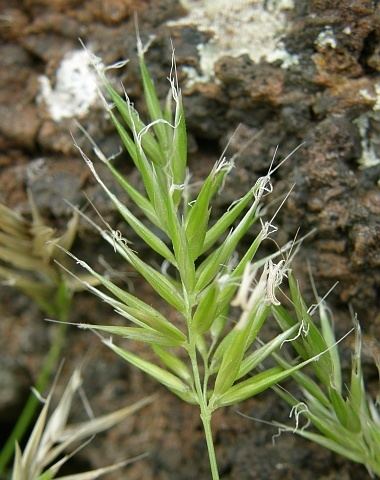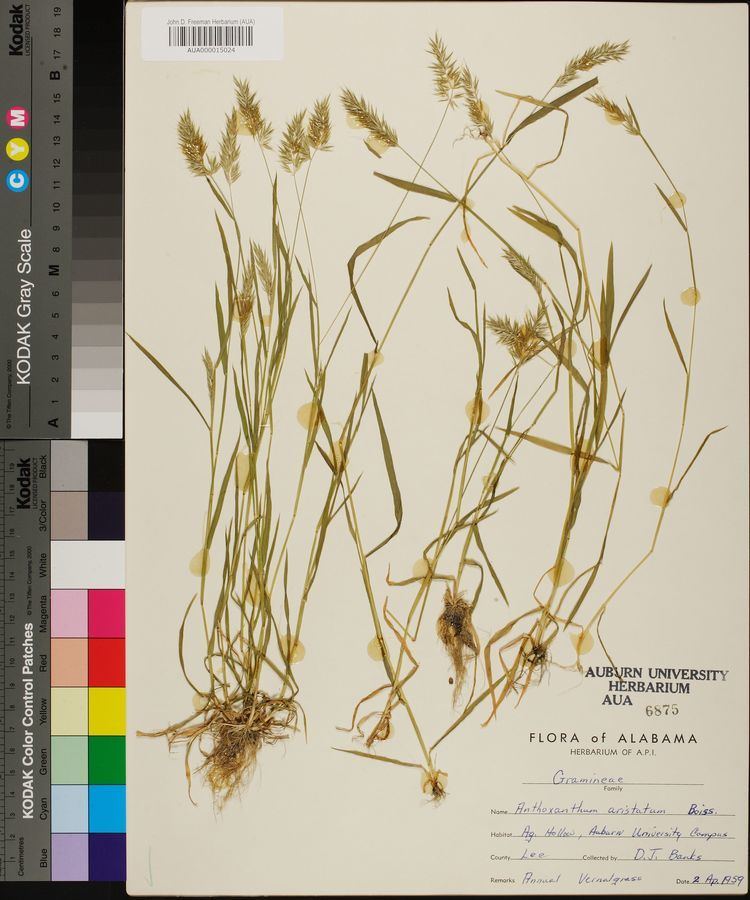 Anthoxanthum aristatum Wikipedia